Hi Buddy Booyah!
The Indonesian Free Fire Guild Community (KGFFI) is one of the active communities in Indonesia that often presents tournaments that can be participated by internal or public.
One of the recent tournaments is the INTERNAL WAR KGFFI SEASON 2. This tournament is a tournament that only anyone who has joined @komunitas.gffi can participate in.
Also Read: You Can Get This McLaren Racing FF Backpack For Free!
Also Read: New Weapon AC80 Coming to Advance Server FF July!
On July 21, 2021 yesterday, INTERNAL WAR KGFFI SEASON 2 just finished the Grand Final round using the system best-of-six. Interestingly, there was one team that managed to get a Booyah hat trick.
Match 1 (Bermuda): STRACCA ZEFIROS
Match 2 (Kalahari): KALBAR SQUAD
Match 3 (Purgatory): STRACCA ZEFIROS
Match 4 (Bermuda): PEGASUS Hospital
Match 5 (Kalahari): YK UNEXPECTED
Match 6 (Purgatory): STRACCA ZEFIROS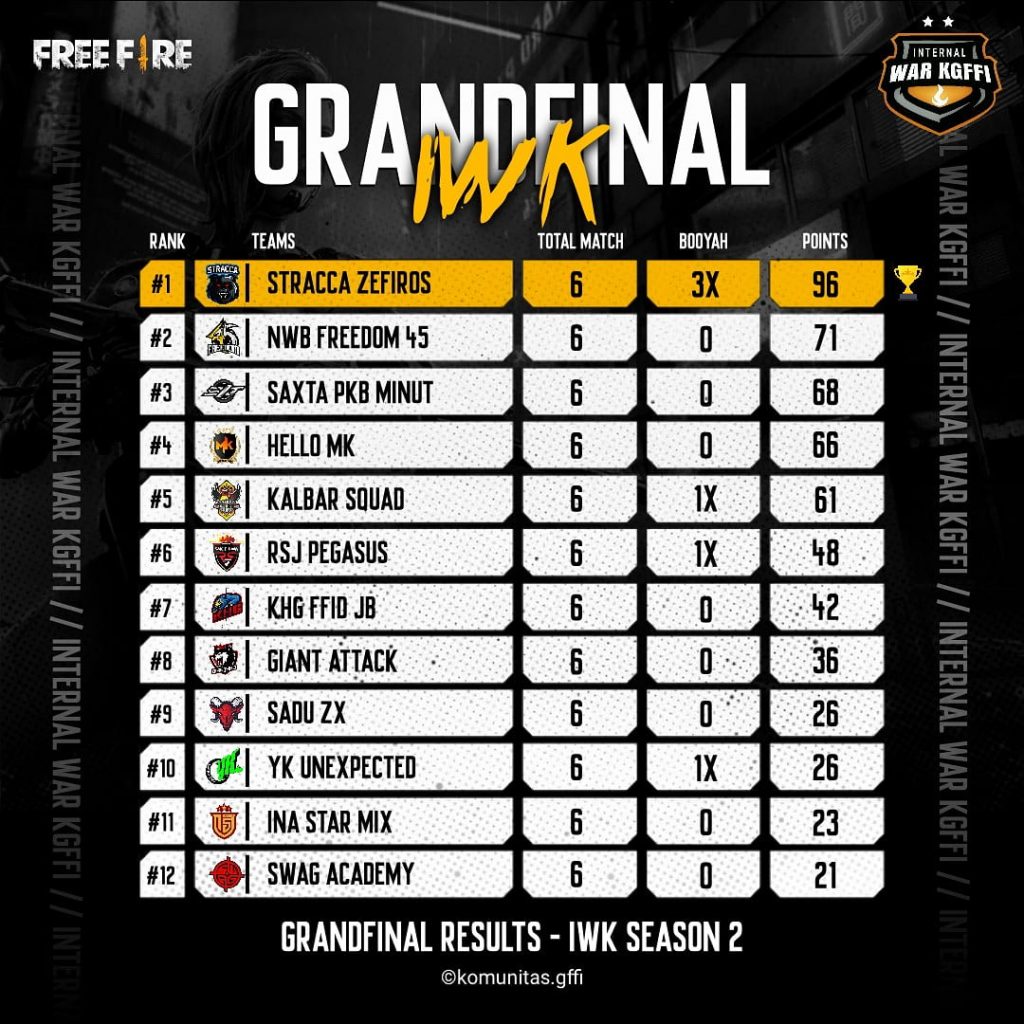 Getting Booyah's hat trick, automatically makes STRACCA ZEFIROS the winner of the INTERNAL WAR KGFFI SEASON 2 tournament with a total of 96 points.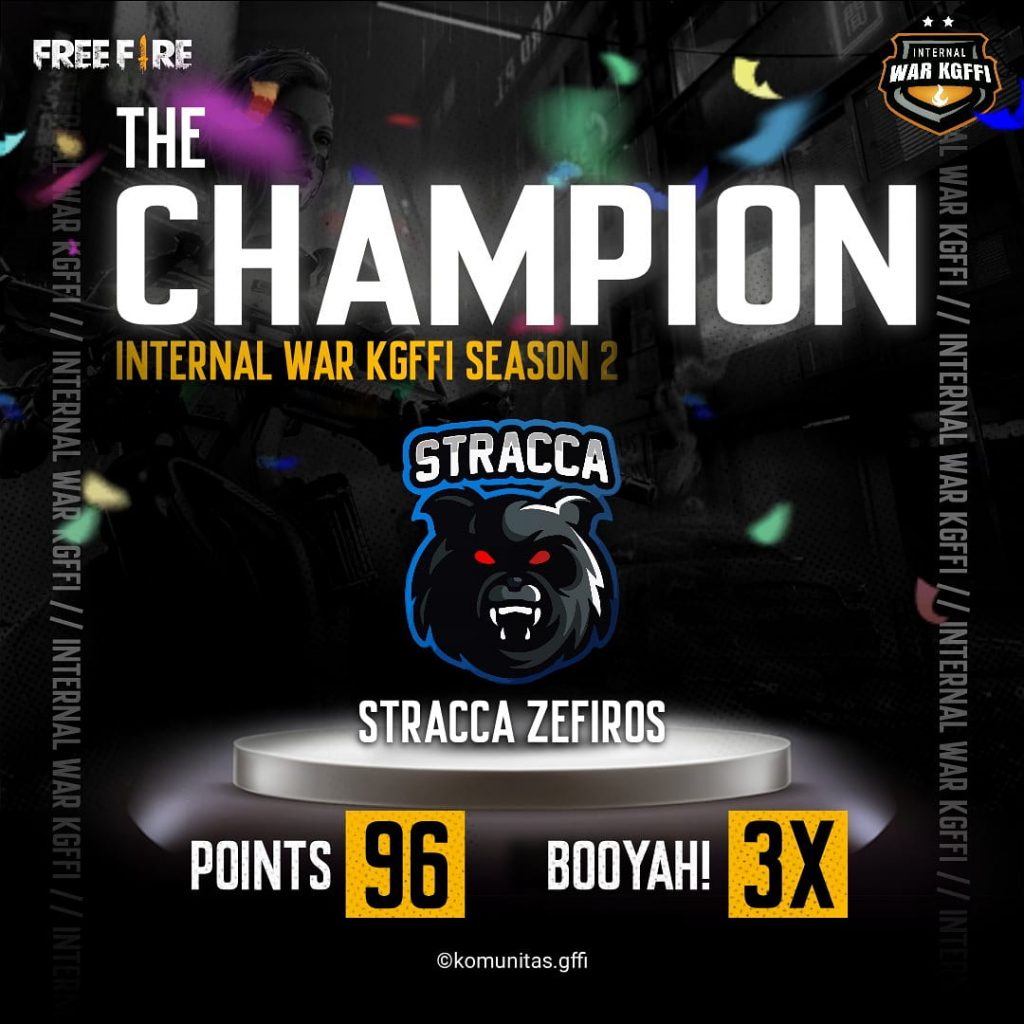 Meanwhile, below him were the NWB FREEDOM 45 and SAXTA PKB MINUT teams who finished second and third after successfully collecting 71 and 68 points.
---
Don't want to miss a series of other interesting information about Free Fire? Don't forget to follow Tiktok, Instagram, Facebook, and YouTube from Booyah News!