Hi Buddy Booyah!
Free Fire is battle royale game which has 50 players in one map, with only 20 minutes of play time. The small map filled with 50 players at once for Free Fire players can't be separated from what is called a battle, from beginning to end games.
And in every battle, there must be someone who wins the war and someone who loses is attacked. To avoid defeat, the following Booyah News presents tips for escaping from war when the 3 conditions below occur!
Also Read: Echo Esports Will Bring Surprise in FFML Season IV Division 2!
Also Read: Leaked 2 Bundles Present at Mystery Shop Free Fire (FF) August!
Teammates Have Been Slaughtered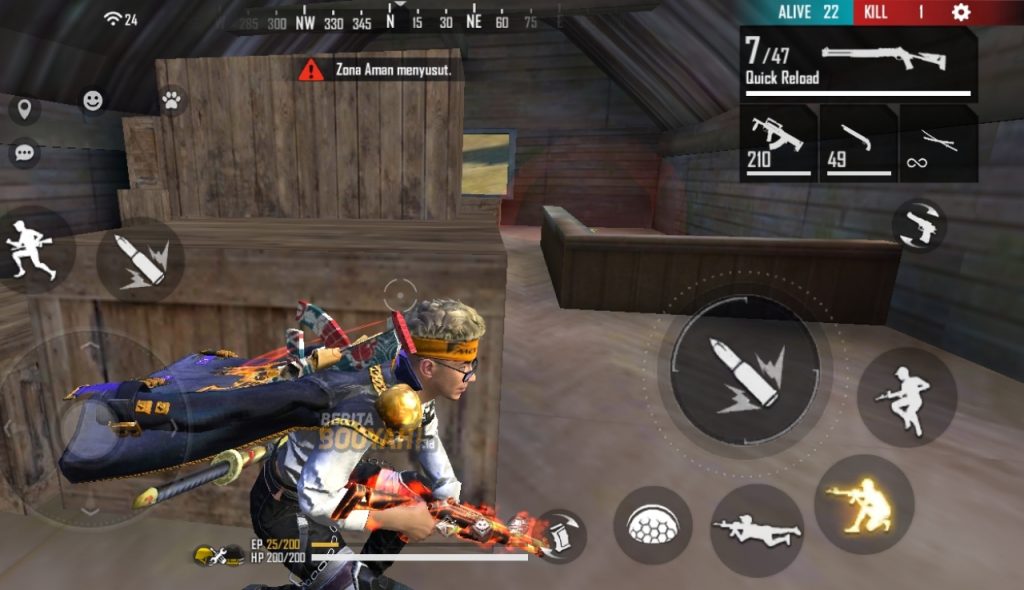 When playing a duo or squad, it's not uncommon for Buddy Booyah to fight against another team's squad, especially if Buddy Booyah's team plays with barbarians, it is certain that the war will continue every 5 minutes.
But of course, it's not all victory for Buddy Booyah's team. There must be a time when Buddy Booyah will experience defeat due to war. Now to avoid defeat, Buddy Booyah can run away immediately when Buddy Booyah's teammates have been slaughtered and leave Buddy Booyah alone as lone survivor.
Out of Resources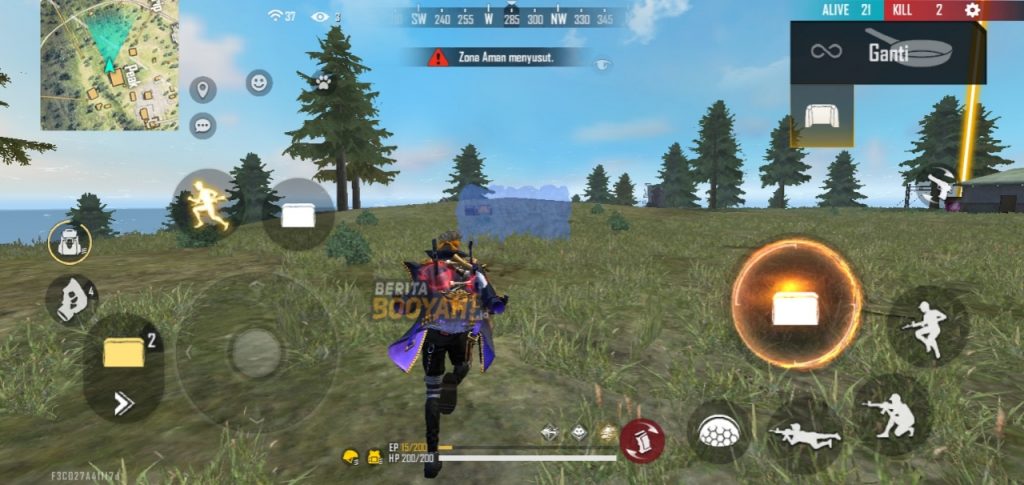 War doesn't always end quickly. When Buddy Booyah fights hard or long, and Buddy Booyah doesn't manage to kill the enemy even though he has rubbed it several times, Buddy Booyah can just run away right then and there.
It's nothing, Buddy Booyah later can run out of resources or supplies to fight until the end games. In addition, Buddy Booyah also cannot know whether Buddy Booyah will win the match or vice versa, Buddy Booyah will return to the lobby.
The Zone Starts To Shrink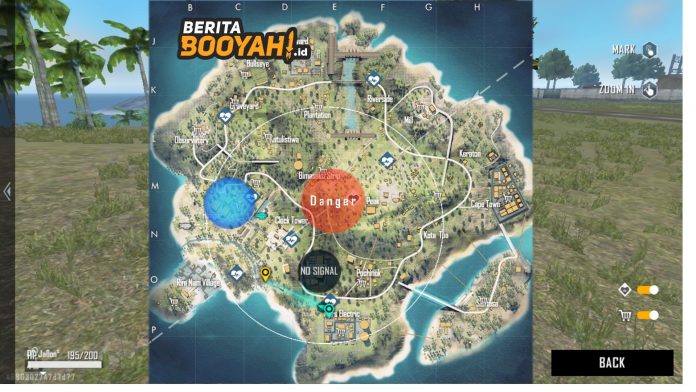 In Free Fire, of course, war is unavoidable. Do you want it when you just get off the plane, or are you loot Relax, if you meet your enemy, Buddy Booyah, you have to duel so you don't go back to the lobby.
When Buddy Booyah is busy fighting and the zone is shrinking, making Buddy Booyah have to fight against enemies outside the zone, Buddy Booyah can just run away if you don't want to lose.
Because there are only two options. Buddy Booyah wins the battle, or Buddy Booyah loses because of being slaughtered by the enemy, or dies from zone pain after eliminating the enemy.
Those are the 3 conditions that require Buddy Booyah to escape from the war in Free Fire! Do Buddy Booyah have any tips that require you to run away when there is no hope of winning?
---
Don't want to miss a series of other interesting information about Free Fire? Don't forget to follow Tiktok, Instagram, Facebook, and YouTube from Booyah News!