Hi Buddy Booyah!
Lately, an issue has been rife which can be said to have caused a lot of commotion among game lovers in Indonesia. That is about blocking several online game titles such as PUBG Mobile, Mobile Legends, to Free Fire (FF).
Of course, this is reaping the pros and cons in Indonesian society. This idea was first discussed by the Regent of Mukomuko who said that online games only brought bad effects to users and then Kominfo said they were considering the idea.
Also Read: Newbie in Free Fire? These 4 FF Weapons Are Easy to Use!
Also Read: No Need to Search! These 6 Free Fire (FF) Weapons Have Scope Installed
Even so, of course this is only one side that is viewed in a bad way. The following, are various positive things that exist in Free Fire that should not only be viewed from the bad.
Free Fire There are Various Communities That Invite Players to Socialize and Of course Positive
When talking about Free Fire, especially in Indonesia, the community is something that cannot be separated from its role. Free Fire can be this big thanks to the presence of the community in Indonesia.
In the Free Fire community spread throughout Indonesia, each region has its own event which is of course very positive. Not only playing games, there are various things, one of which is giving donations to those in need like what Free Fire Tangerang did, which was covered by Berita Booyah some time ago.
Garena Free Fire Has Collaborated in Teacher Development in Era 4.0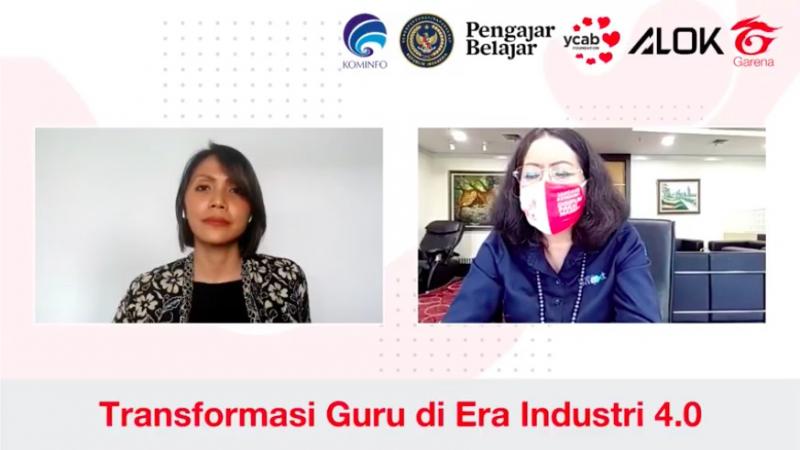 Do you know Buddy Booyah? Actually, Kominfo, which is considering the discourse of blocking Free Fire and other games, has appreciated Garena Free Fire's actions in advancing teachers in Indonesia.
Yep, Buddy Booyah is not reading it wrong. Together with the Cinta Anak Bangsa Foundation and DJ Alok, Garena Free Fire on September 23 started a program to improve digital literacy and 21st century skills.
A total of 1000 teachers from five provinces received this training in the hope of increasing skills in basic coding, programming, and 21st century skills to their students.
Actually, the Garena Free Fire collaboration with YCAB has been going on since 2021 with various things that are expected to be able to improve the skills of the participants, which are intended for students and teaching staff.
If you want to read more in detail, you can read directly through Kominfo official website below.
---
Don't want to miss a series of interesting information about other Free Fire? Don't forget to follow Tiktok, Instagram, Facebook, and YouTube from Booyah News!