Hi Buddy Booyah!
To be the winner and get BBooyah, Free Fire players must first defeat all existing enemies. Therefore, various types of weapons are provided to be used to fight with the enemy.
However, do you know Buddy Booyah? Killing the enemy does not always have to use weapons like SCAR or M1887. There is a small weapon with a lethal explosion that can kill enemies quickly. The weapon is Landmine.
Also Read: Like Down at the Factory Roof? Must Use These 3 FF Girl Characters!
Also Read: This 3 of the Best M1887 Gun Skins in FF! There's the M1887 Rapper Underworld!
Even though it is deadly, players often do carelessness which reduces the effectiveness of Landmine and makes it just a pointless and useless thing.
The following Booyah News has summarized some of the mistakes in using Landmine by Free Fire players. Just take a look at the list below!
Forgot to Put Landmine Alone
This is what Free Fire players do most often. They put Landmine somewhere, but immediately forgot about it. The bad impact that occurs is that players can be hit by Landmine themselves and reduce HP and damage Vest.
In addition, if a Landmine explodes due to an enemy stepping on it or blowing it up by being shot, a small notification will appear for Buddy Booyah. This can be a source of information on the whereabouts of the enemy. If the player forgets where to put the Landmine, the Landmine becomes useless.
Placed in the Open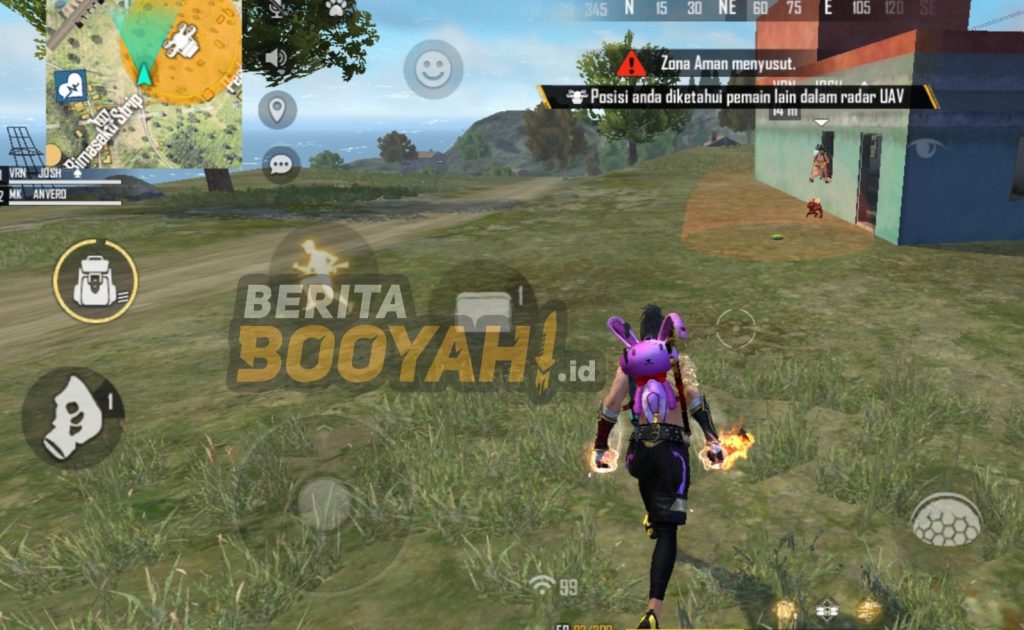 Landmine is explosive weapons whose use is like setting a trap. However, often players are careless about the position of installing Landmine. Many players even put Landmine in open space.
Of course, this is ridiculous. Landmines that were supposed to be deadly traps placed in special hidden places, were clearly visible in plain sight. Landmine's existence becomes useless, because the enemy can easily find out.
Not Telling Teammates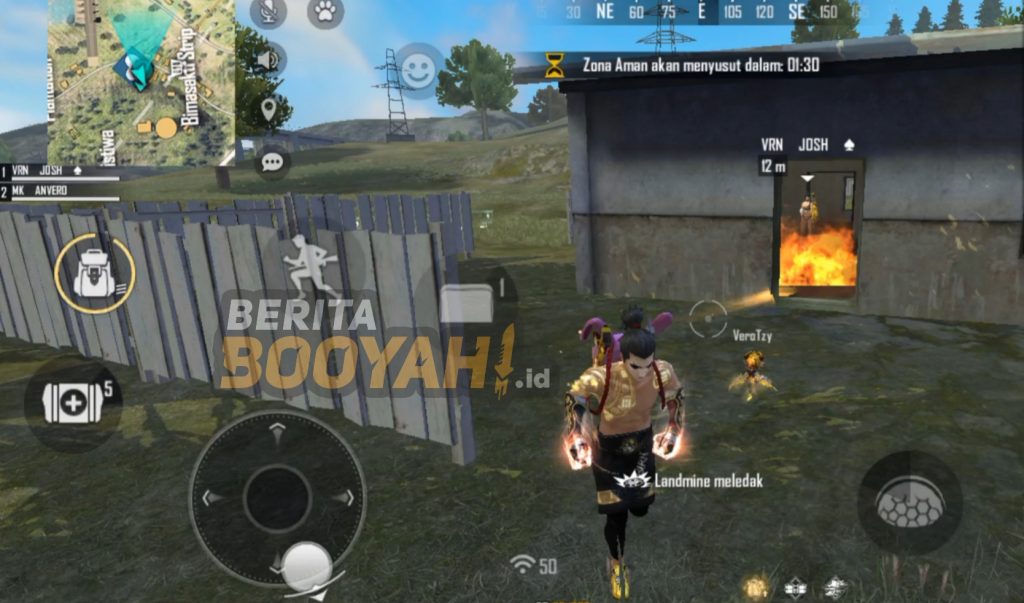 If Buddy Booyah installs Landmine, it's good if your teammates know about it too. Many players do not inform the existence of their Landmine, so that teammates who do not know destroy the Landmine, mistaking it for an enemy Landmine.
Telling teammates the Landmine's position will keep teammates from destroying Booyah's Buddy Landmines and keep them from setting up Landmines in other places and creating traps with a larger scope.
Those are some mistakes using Landmine the Free Fire. By reading the list above, Berita Booyah hopes that Buddy Booyah can be more sensitive and careful about installing Landmine so that the results are maximized.
---
Don't want to miss a series of interesting information about other Free Fire? Don't forget to follow Tiktok, Instagram, Facebook, and YouTube from Booyah News!