Snack And Get Free Epic Mobile Legends (ML) Skin, Here's How!
One of the games made by Moonton, Mobile Legends, is arguably fond of providing free skins to its users.
Not only basic skins and elite skins, this time they will not half-heartedly give epic skins for free.
This is the aftermath of their latest collaboration with one of the well-known beverage brands and minimarkets from Indonesia.
READ ALSO: Here's how to get Crystal of Aurora, it could be an Epic Skin!
Stamp Collection Only

To get this epic skin for free from Mobile Legends is quite easy because you only need to make a Fruit Tea purchase transaction at Indomaret.
Every purchase of Fruit Tea is Rp. 15,000 then you will get a stamp that you can exchange into Mobile Legends skins.
However, what you need to remember is that you must also be a member of my points that is connected to Klik Indomaret so that every transaction can be recorded and get a stamp.
If you have collected several stamps, of course they can be exchanged for various skin variants ranging from basic skins to epic skins.
Can Get Various Skin Variants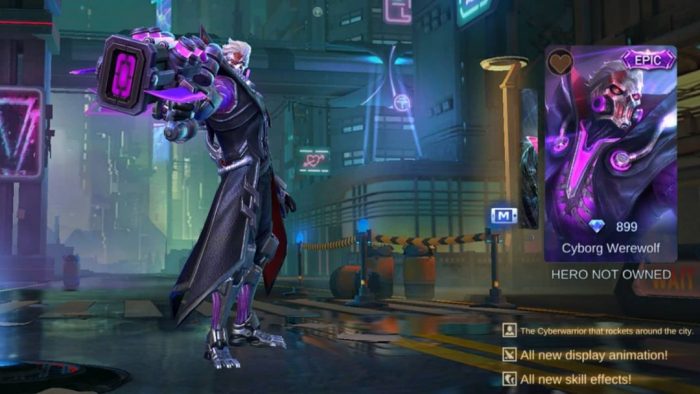 Interestingly, you can exchange these stamps for various skin variants available in the collaboration.
These prizes can certainly entertain you by just eating snacks at Indomaret but you can get cool skins from Mobile Legends.
Well, here is a list of prizes that you can collect in the program.
5 STAMP : Free 1pc Small Emblem Pack. Available with a quota of 9,000pcs.
10 STAMP : Free 1pc Skin Guinevere – Fleur de Bleau/ Gusion – Moonlight Sonata/ Harith – Savannah Cat/ Claude – Golden Bullet/ Lesley – Royal Musketeer/ Atlas – Reactor Core. Available with a quota of 83pcs each.
15 STAMP : Free 1pc Skin Elite Miya – Burning Bow/ Gusion – Hairstylist/ Lesley – General Rosa/ Harith – Stardust/ Atlas – Fuel Turbine. Available with a quota of 34pcs each.
30 STAMP : Free 1pc Skin Special Guinevere – Amethyst Dane/ Gusion – Dangerous Liaison/ Miya – Sweet Fantasy/ Claude – Lifeguard/ Lesley – Cheergunner. Available with a quota of 20 pcs each.
40 STAMP : Free 1pc Epic Claude Skin – Blazing Trace/ Chang'e – Vine Cardle with 12pcs quota or Free 1pc Ling – Night Shade/ Roger – Cyborg Werewolf with a quota of 13 pcs.
For more detailed information, you can directly visit the official website of Indomaret via the link this. Interested in trying to collect these stamps, Spinners?
ALSO READ: How to Get Wanwan, Cecilion & Atlas Mobile Legends Skins, for Free!
Don't forget to visit the SPIN Website for other latest updates, and follow our Instagram and Youtube.