Hi Buddy Booyah!
The Advance Server last April was the second Advance Server in the 2021 calendar. Its presence is a way to introduce one of the new features in the Free Fire Game. The feature is called Skywing.
Skywing is a feature that serves as a tool to help players jump from the plane. The use of Skywing is separate from the Surfboard and Parachute which were previously known as tools to reach the surface of the Free Fire Map.
Also Read: This New Look Series Starts the Free Fire x McLaren Collaboration!
Also Read: There is a Discount FF Elite Pass and a Persian Valor Bundle at Lucky Wheel Free Fire!
So far, Skywing MK1 is the first and only Skywing skin on Free Fire. The Skywing display also looks futuristic, like a flying motorbike that often appears in big screen films.
Despite being the latest feature that brings refreshment, many players do not use Skywing because they feel Skywing only slows down the time to get off the plane. So, is that right?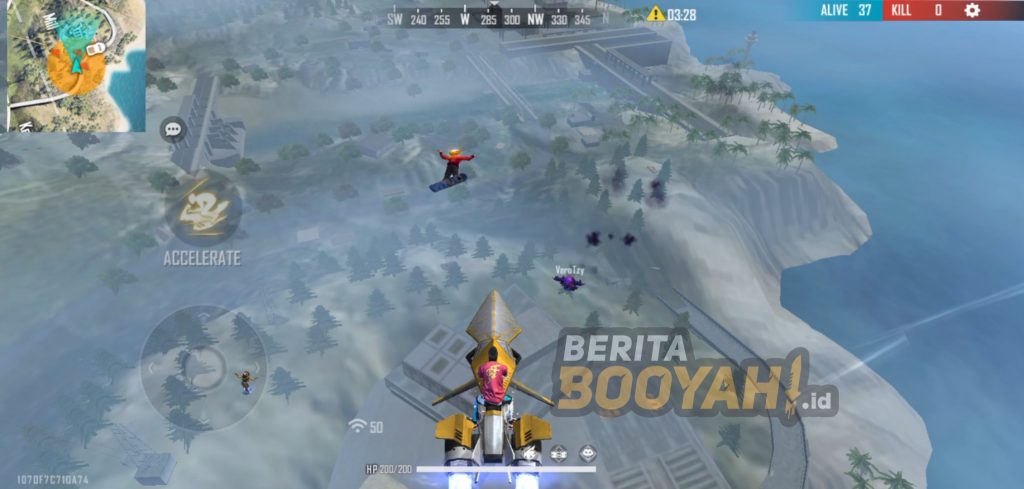 Curious about the facts, Berita Booyah tried to compare the speed down when using a Parachute and Surfboard with Skywing in the Free Fire Game separately.
The results show that Skywing is in Jump or right after jumping from the plane, have the same speed when using Surfboard. The difference only lies in the direction in the form of a diagonal angle between the player and the intended location.
If using Surfboard, the player will descend to the intended location in a diagonal position, preventing the player from descending to the exact location of his choice. However if you use Skywing, players seem to go straight down with a slightly tilted direction.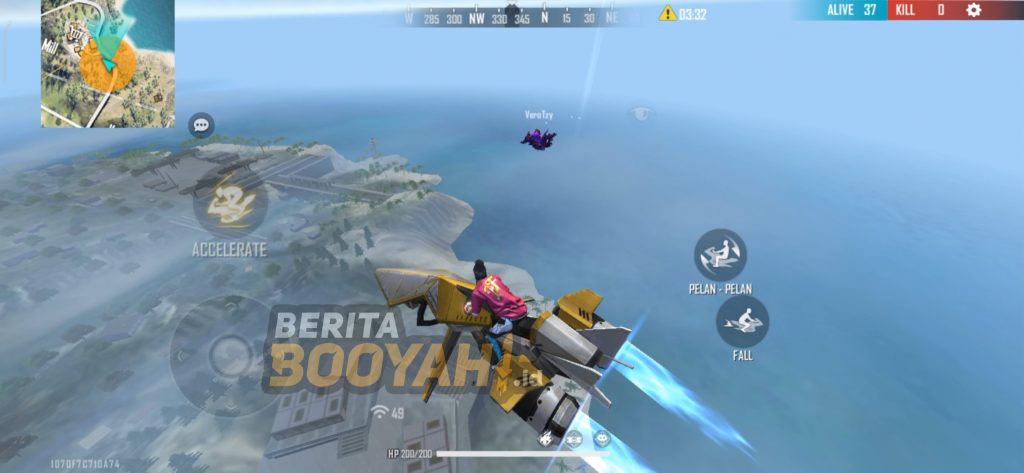 Between Skywing and Parachute, there is a slight difference. Prior to the transition from using Surfboard to Parachute, players will enter a position Fall or plunge by directing the body down. This position provides increased speed and cuts in surfboard directional speed to change to Parachute.
Players using Parachutes arrive slightly faster than Skywing users in mode "Fall" and "slowly". Maybe this moment is what most players mean.
However, overall the use of Skywing does not significantly affect the descent speed of the aircraft. Buddy Booyah just need to get used to setting a good down position with the right calculations to make it faster.
What do you think, Buddy Booyah? Will Buddy Booyah switch from the Parachute X Surfboard duo to this cool item called Skywing?
---
Don't want to miss a series of other interesting information about Free Fire? Don't forget to follow Tiktok, Instagram, Facebook, and YouTube from Booyah News!