Come on, know the McLaren Racing Free Fire Skin Present in FF Top Up, one of the newest Skins presented for Sports Car Vehicles right now.
Maybe with cool skins like this, you will know in a few days there will be a Collaboration Event.
Everything that is presented in the Free Fire game now, is indeed very much and can be used quite well by the players as well.
Then for the problem of completing the latest Missions and Events, you really have to be more enthusiastic about trying missions and completing all of them.
It's not just a section like that, you might like the one Street Fighter Sports Car Skin that's already here.
Although different, but to be a collection is not a problem for you.
For those who are here, the McLaren Racing Free Fire Skin is present in FF Top Up, so prepare money for Top Up.
McLaren Racing Free Fire Skin Present in FF Top Up
There are still many new events that will be included in this game, players will experience the Free Fire x McLaren Collaboration firsthand.
We certainly don't want to miss this, because this latest event is quite interesting and you have to play.
Well, because of this collaboration, Garena presents several special items and one of them is McLaren Racing right now.
Yesterday in this Free Fire game, there was a Top Up Event Skin McLaren Racing Free Fire (FF) Helios, which was the beginning of this game's collaboration.
But for the current one, it is still part of the collaboration. The only difference is that this New Skin has no effect.
So we can get the Skin easily, it's just different from the other McLaren Collaboration New Skins too.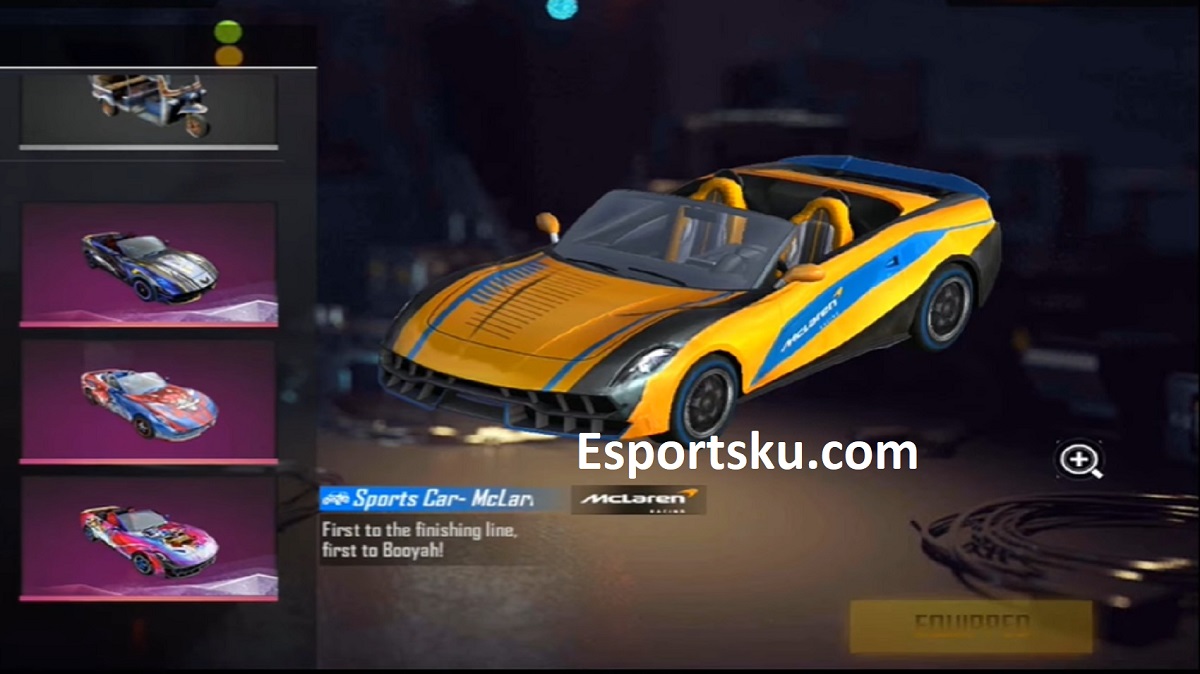 Therefore, let's see how to get it now, it's easy and fast for those of you who want to have it now.
How to Get McLaren Racing Free Fire (FF) Skin
Prepare money first to top up, because this event is entered into filling in diamonds.
Login to the Free Fire game, then go to the Event that is currently taking place.
If you have seen the contents of the event, then choose part of the Top Up McLaren Racing Skin which is quite cool.
Later you only need to top up for 140 Diamonds, to be able to get the main prize during the event.
The top ups that can be accepted in this event are all of them, it's just that you have to choose the top up that fits your budget.
If you have done that, then you can immediately receive this skin in the available Events Tab.
Use this Skin in the Collection in the Lobby of the game later.
With the presence of a Skin like this, it means that we can already see that later there will be several other events that must be tried.
Collaboration like this, of course, can also be used without having to worry and you can take advantage of all of that right away.
Have this Collaboration skin from McLaren, so that it can be shown when playing against the Enemy in the match as well.
Because with the skin that is present at this new event, it's easy and you can have it right away so you don't miss it.
Moreover, there is one part, where this Skin will reportedly no longer be presented by Garena after the event is over.
After knowing the McLaren Racing Free Fire Skin is present in the FF Top Up, then you immediately have these cool skins and use them later.
That way you won't find it difficult anymore, when using and taking advantage of this latest mission event now.
Because there are also 17 Free Fire Top Up Sites Using Credit, so you can use them to take part in this latest event right now.