Hi Buddy Booyah!
Currently, Free Fire has released more than 30 weapons that players can use to fight and shoot from start to finish games. Starting from AWM, SCAR, AK, MP40, M1887, and others.
Besides that, just like in the real world, weapons in Free Fire are also equipped with accuracy and recoil, which makes Buddy Booyah's weapons less difficult to use.
Also Read: These 3 FF Characters You Can Combine with D-bee!
Also Read: These 3 FF Pets are Suitable for Pairing with the New D-bee Free Fire Character!
But Buddy Booyah doesn't need to worry about that, because in this article, Berita Booyah will share tips on shooting enemies more easily using the 3 characters below!
Dasha
Dasha has skills which name is Partying On, which is able to reduce the maximum recoil and recoil rate by 10% at the maximum level.
Skills owned by Dasha will make Buddy Booyah's weapon calmer when launching bullets. Buddy Booyah also becomes easier to control weapons when shooting at enemies thanks to skills This Dash.
D-bee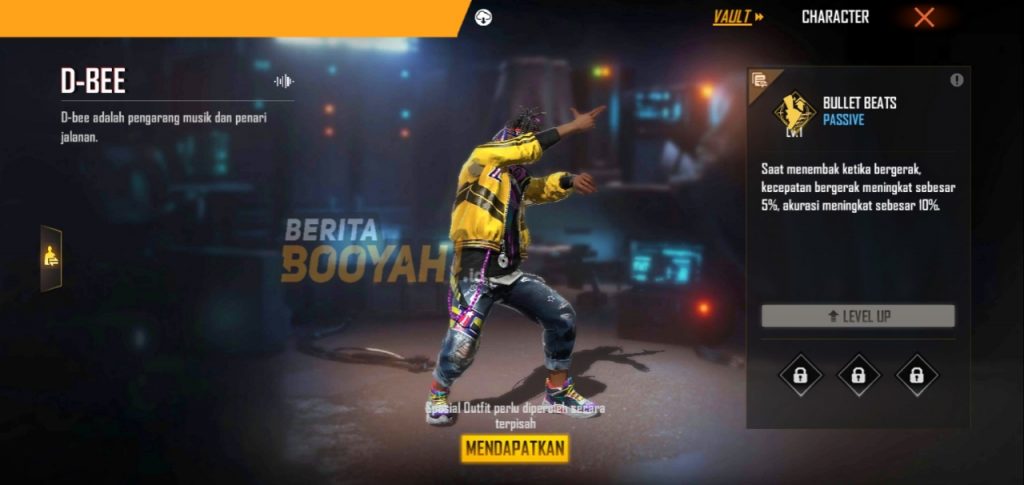 D-bee is a street dancer and music writer. With skills which are called Bullet Beats, D-bee is able to increase running speed by 15% and accuracy by 35% when Buddy Booyah shoots while moving.
This additional 35% accuracy enhanced by D-bee will make it easier for Buddy Booyah when fighting against enemies, especially at close range that requires Buddy Booyah to move. Buddy Booyah's bullets are guaranteed not to miss and will enter the enemy's body.
Laura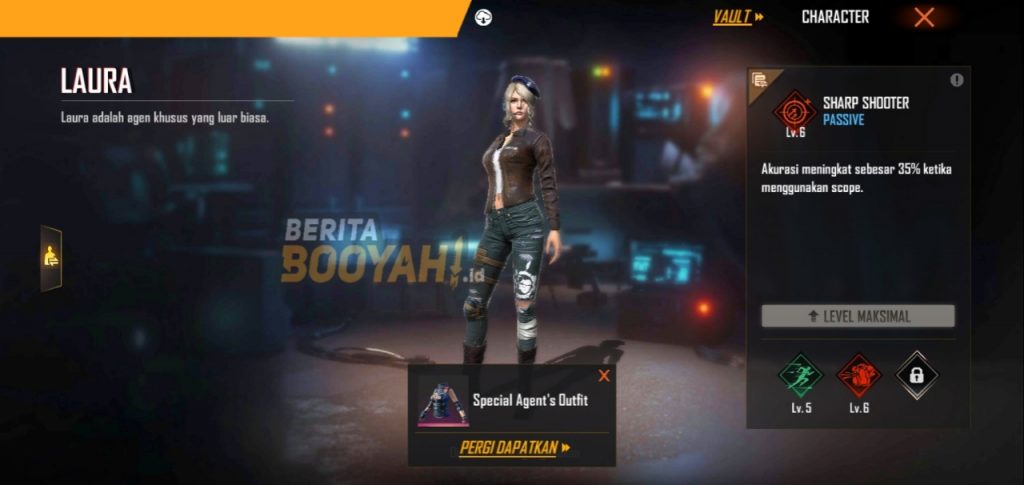 For Buddy Booyah, Sniper weapon users, Buddy Booyah must use skills Sharp Shooter have Laura. Why? Because Laura is able to increase Buddy's accuracy when using a scope by 35% at the maximum level.
By using skills The Laura, Buddy Booyah's bullet that is issued when using the scope will go into reducing the enemy's HP and will not miss much.
What do you think, Buddy Booyah? Are Buddy Booyah interested in using the three characters above to make it easier for Buddy Booyah to fight bullets with enemies?
---
Don't want to miss a series of other interesting information about Free Fire? Don't forget to follow Tiktok, Instagram, Facebook, and YouTube from Booyah News!