Hi Buddy Booyah!
In the Patch Update last February, Free Fire presented a Tier System. This update is a more complex classification of Free Fire skin items, and becomes the difference between one skin item and another.
Tier Artifact is one part of the Tier System Free Fire, as well as being the newest. This tier groups exclusive items and is marked with a red background, and is positioned as the top skin.
Also Read: Jai FF Character Will Be Removed After July 31st from Free Fire!
Also Read: M1887 and AUG Winterlands 2021 FF Coming Back to Free Fire!
On this occasion, Berita Booyah would like to show some skin items with Artifact tier that are in Free Fire. Curious what are the most valuable skin items in Free Fire right now? Check out the list below!
Evo Gun Skin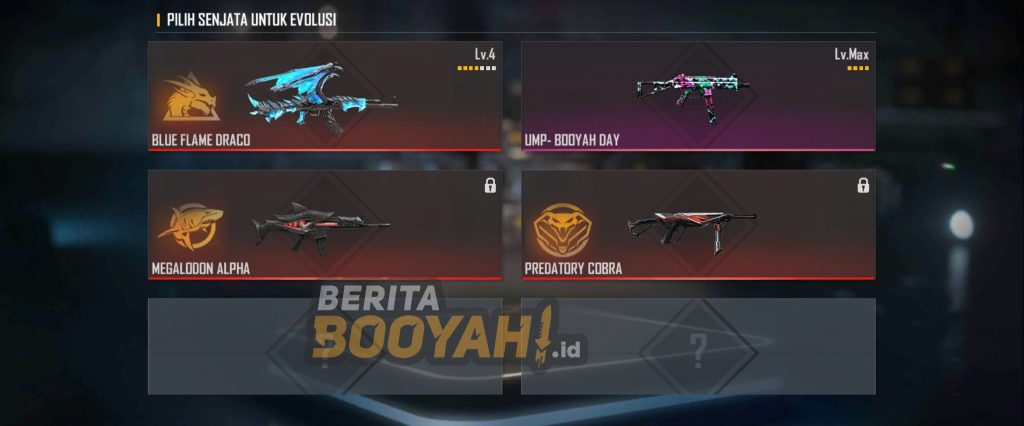 Evo Gun Skin is the first skin to occupy the Artifact Tier System. AK – Blue Flame Draco as the first series was released in October 2021, While the Tier System, especially the Artifact Tier, was only set in February 2021. It can be concluded, the presence of the Evo Gun Skin became the pioneer of this most expensive Tier System.
However, of the 5 Evo Gun Skin Free Fire Series, Evo Gun UMP – Booyah Day is the only one that is not classified as Tier Artifact. The mediocre appearance and free skin label are the reasons why this Gun Skin is not included in the category.
Legendary Cobra Rage Bundle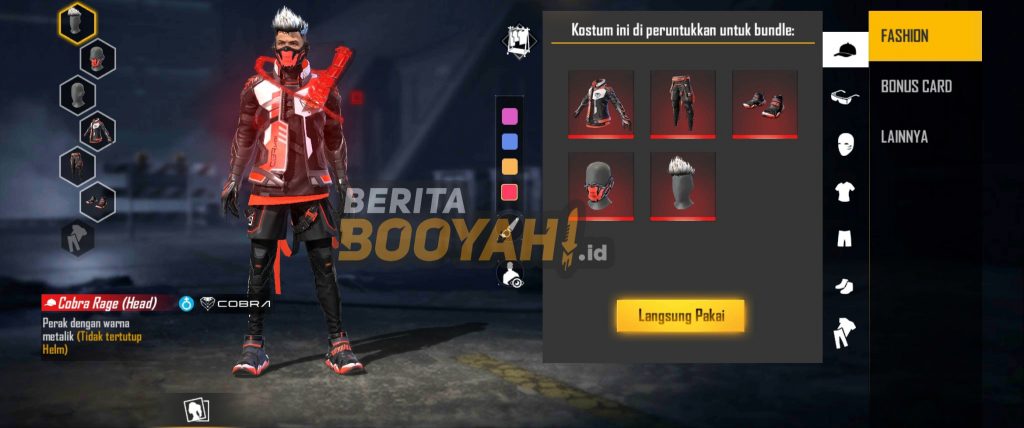 Legendary Cobra Rage is a special Bundle for Operation Cobra events, as well as being the second Legendary Outfit on Free Fire. The attractive appearance of this bundle also makes it the first bundle to be classified as a Tier Artifact skin item for the Fashion category.
Interesting features in Cobra Rage such as cool visual effects, special animations in the Lobby and In-game, and the ability to change colors in each section are the main reasons why this bundle is classified as exclusive. Privileges are worth the price to be redeemed.
Cobra Dance Emotes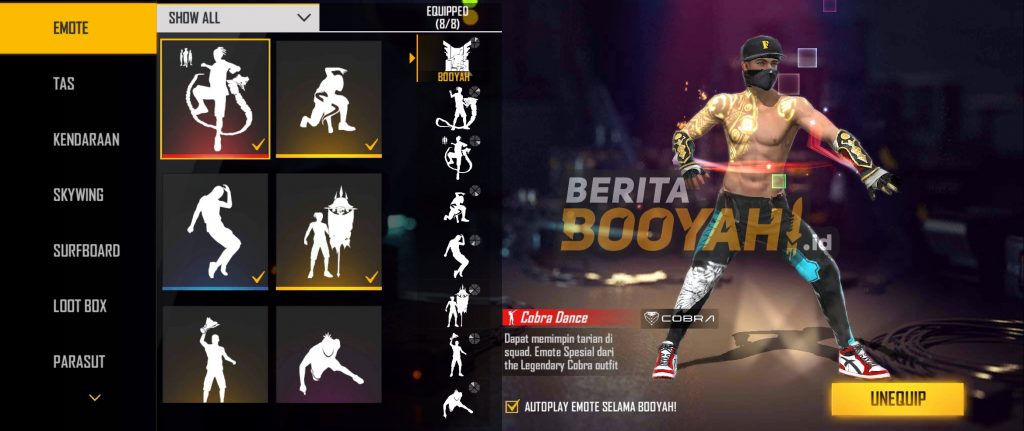 Finally, Emote Cobra Dance is a Tier Artifact skin item for the Collection-Emote category. This cute emote is part of the Legendary Outfit – Cobra Rage. Players who have the bundle automatically have this Emote.
Besides being The first emote grouped in the Artifact tier, Cobra Dance Emote also became First Emote with Emote Lead ability, which is used in the team Lobby, will guide teammates automatically to perform the same movement.
That's a row of skin items with Tier Artifacts. The most striking thing about Tier Artifact skin items is that the skin items in it are exclusive skins, with certain advantages that all bundles don't have.
Does Buddy Booyah have all the Tier Artifact Free Fire skin items above?
---
Don't want to miss a series of other interesting information about Free Fire? Don't forget to follow Tiktok, Instagram, Facebook, and YouTube from Booyah News!