Hi Buddy Booyah!
After previously being presented with performances from teams from POT A and C, this time it was the turn of 12 teams from POT B and C to meet each other in the continuation of FFML Season IV Division 2 which had entered its sixth day.
In this online match, the 12 teams are of course aiming for full points considering that they will have fewer matches to play in FFML Season IV Division 2 later.
Also Read: Katana Legendary Cobra FF Present in the Summer Spin Free Fire Event!
Also Read: Besides MCL-FF Winning Spirit, this is a new skin for the Free Fire X McLaren collaboration!
Last night was a night of surprises. 2 teams, G Arsy Esports and Rosugo Esports were able to shift the dominance of the teams and managed to secure 2 times Booyah each!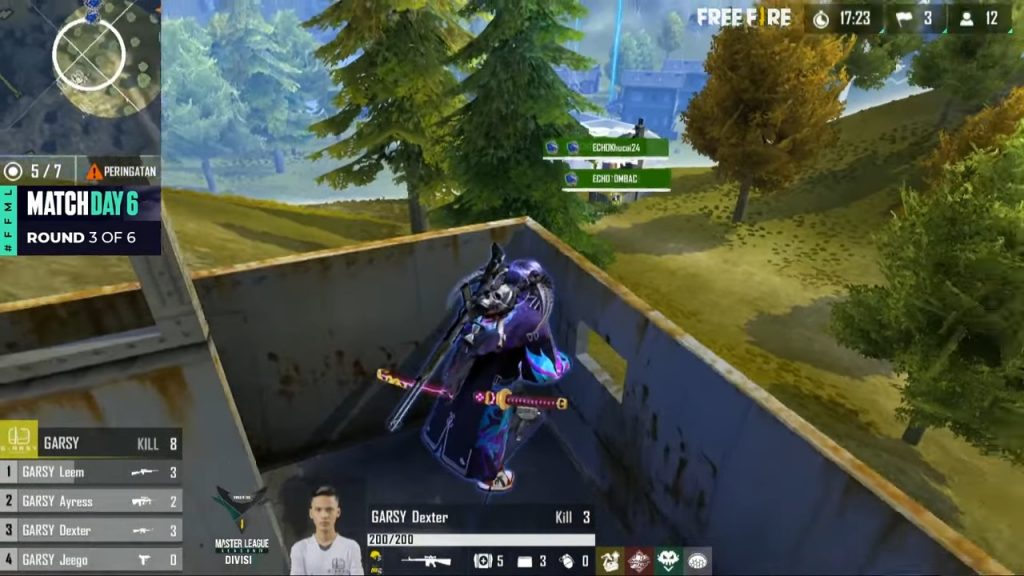 Meanwhile, here are the results of Booyah that were successfully obtained by the teams that competed for a total of 6 matches in Day 6 of FFML Season IV Division 2:
Match 1 (Bermuda): EVOS Immortal
Match 2 (Kalahari): Rosugo Esports
Match 3 (Purgatory): G ARSY ESPORTS
Match 4 (Bermuda): G ARSY ESPORTS
Match 5 (Kalahari): SES GOBOBA
Match 6 (Purgatory): Rosugo Esports
Bringing home 2 Booyah and also a total of 41 kills, Rosugo Esports emerged as the king on Day 6 of FFML Season IV Division 2. This became the first full point for Rosugo Esports during its participation in the second tier of the Indonesian Free Fire league.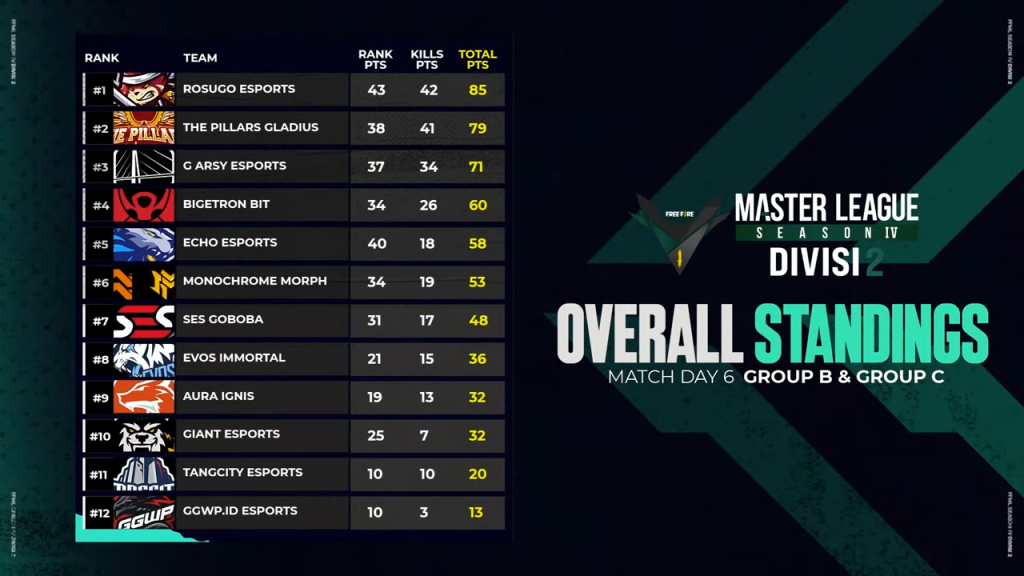 Even so, this perfect result did not change the entire position in POT B. On the other hand, G Arsy Esports was finally able to slowly crawl in POT C by shifting Tangcity Esports in second position.
This result is also the result of the FFML Season IV Division 2 half season. 18 teams from all POT Divisions have now played together a total of 4 matches which means, we are getting closer to finding the POT champion!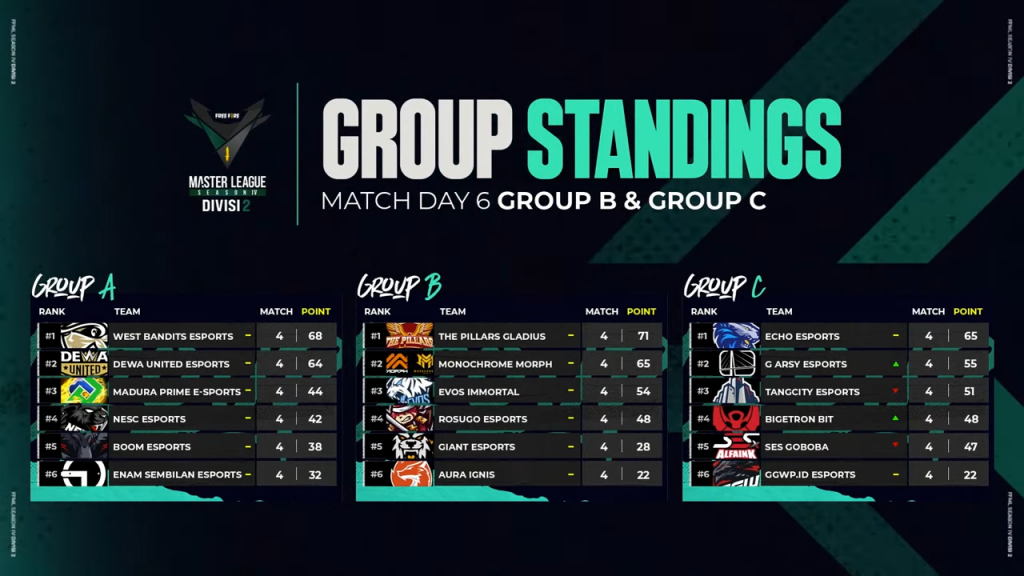 Even so, this is still not the end result for the whole team. There are still 4 matches that they all have to go through in order to reach their hopes of promotion to the highest level of FFML. Buddy Booyah can support your favorite team in FFML Season IV Division 2 at YouTube, Facebook Live, and Booyah Live from FF Esports ID!
---
Don't want to miss a series of other interesting information about Free Fire? Don't forget to follow Tiktok, Instagram, Facebook, and YouTube from Booyah News!