Hi Buddy
Reviewing a little back, on Advance Server FF May-June 2021 Free Fire presents a new vehicle that is quite unique. The vehicle is a Bumper Car, a small car inspired by the Bomb Bomb Kar game.
It didn't take long, the Bumper Car was immediately presented at the Training Ground Live Server on the June Free Fire Patch Update. Its presence also invites attraction from players, considering that it has been a long time since Free Fire last brought Sports Car as a new Vehicle.
Also Read: Kings Esports Shares Powerful Tips to Win Clash Squad FF!
Also Read: This Region in Bermuda Remastered FF Has a Confusing Place! Agree?
However, now the Bumper Car cannot be found in the Training Ground or in any Mode. This of course raises questions about the existence of this vehicle. Therefore, Berita Booyah would like to present a brief discussion about the Bumper Car. Without further ado, just take a look at the following reviews!
Where Did the Bumper Car Free Fire (FF) Go?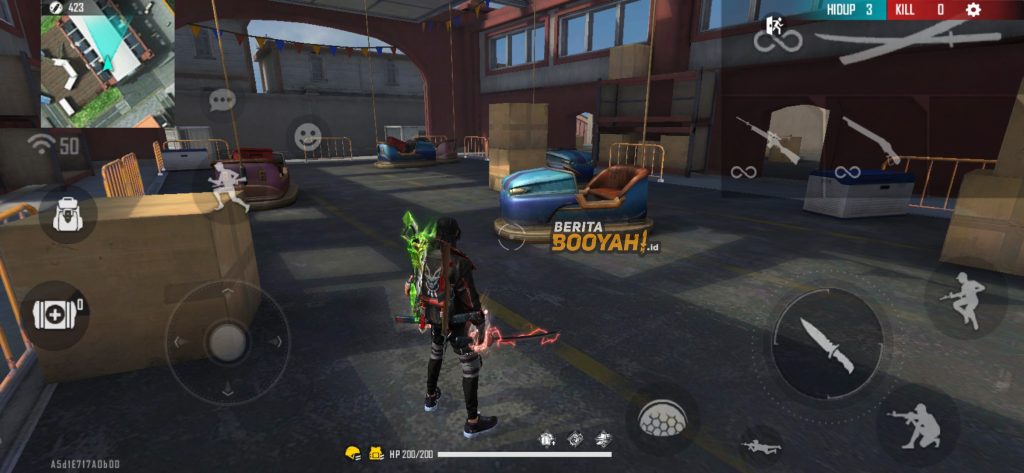 As discussed above, the Bumper Car, also known as Bom Bom Kar and Go Kart, is a small car that is usually present in the playground or children's playground. At the time of its release, the Free Fire Training Ground also underwent a change where there was a Go Kart playing arena.
From the credible information that Berita Booyah got, the Bumper Car is only presented at the Training Ground as a media to support the theme of the playground at the Training Ground. Bumper Cars cannot be used in Battle Royale Mode yet, given the shape and background of the vehicle which is not attached to the road situation and the Free Fire Map.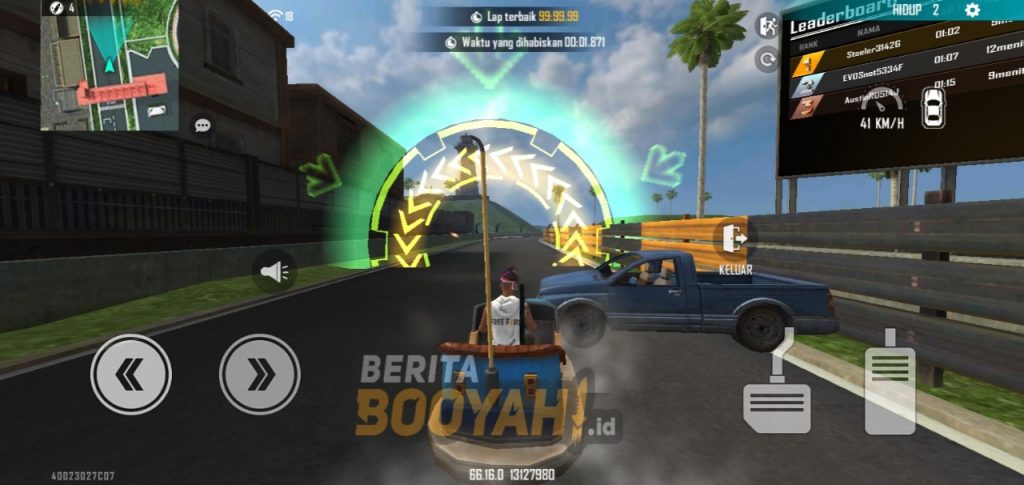 For answers regarding the current loss of the Bumper Car from the Free Fire Training Ground, Berita Booyah has not yet found a definite answer to where this unique car has gone. Maybe there is a special reason that makes Free Fire temporarily remove Bumper Car.
What do you think, Buddy Booyah? Does Buddy Booyah expect the presence of the Bumper Car to return to the Training Ground or is it presented in Battle Royale Mode?
---
Don't want to miss a series of other interesting information about Free Fire? Don't forget to follow TikTok, Instagram, Facebook, and YouTube from Booyah News