This is the result of Day 7 FFML Season IV Division 2 Free Fire, the Evos team finally returned and they immediately showed their fangs. The unstoppable strength of the Evos Immortal Team, provided a fairly fierce resistance to its opponent in that match as well.
Of course, many were surprised by the game that had appeared yesterday, of course, many players were also curious and didn't want to miss it. Even after the game was over, there were still people who had time to rewatch it to see it again.
Then you also have to know how to see the results of FFML Free Fire Season IV right now, so you don't miss the battle from Division 1 and 2. In fact, this will give you a lot of information, about the matches from the FFML Season right now.
Even you should know the results of Day 7 FFML Season IV Division 2 Free Fire, because a big surprise emerged from the most powerful Evos Immortal. The team gave a pretty stunning gameplay, even getting a Winstreak in the match.
Results Day 7 FFML Season IV Division 2 Free Fire, Evos Immortal Showcases Fangs!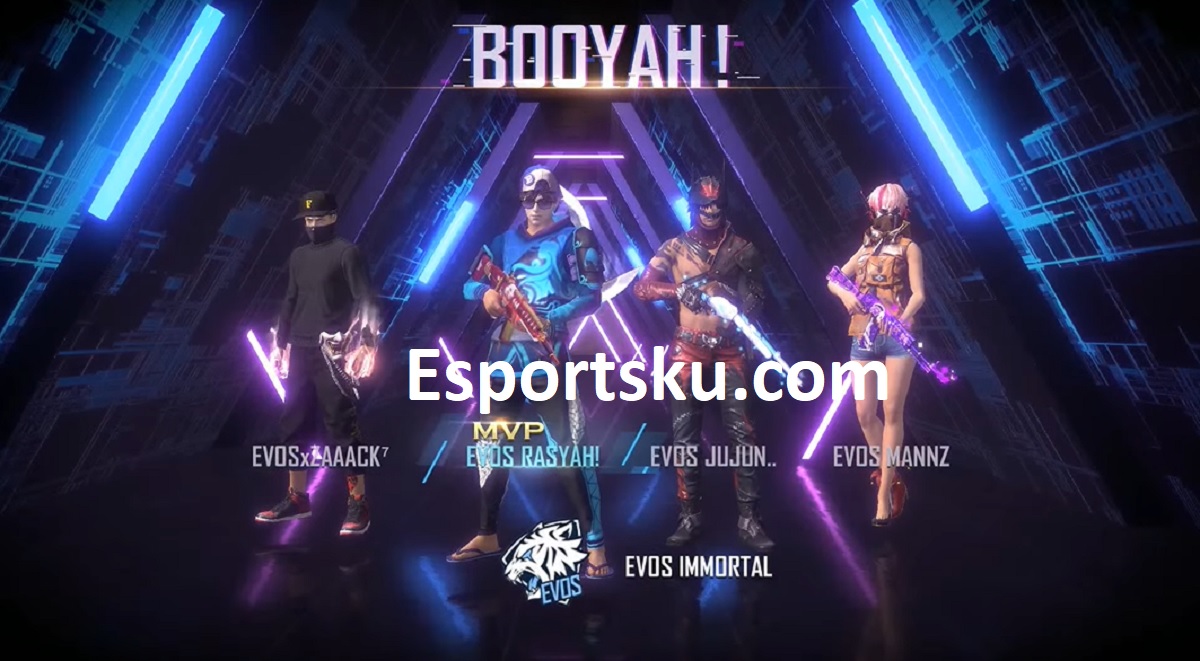 The Day 7 match for FFML Season IV Division 2 will take place on September 8, 2021, presenting Groups A and B to determine the game points. Even the match that was present on that date also turned out to have been controlled by 1 team who was very slaughtering as well.
The Evos Immortal team which gradually began to show its strength, even in the Match secured 3 Booyah. This was one of those conditions which was pretty good, for the team to get a lot of Points on Day 7 matches as well.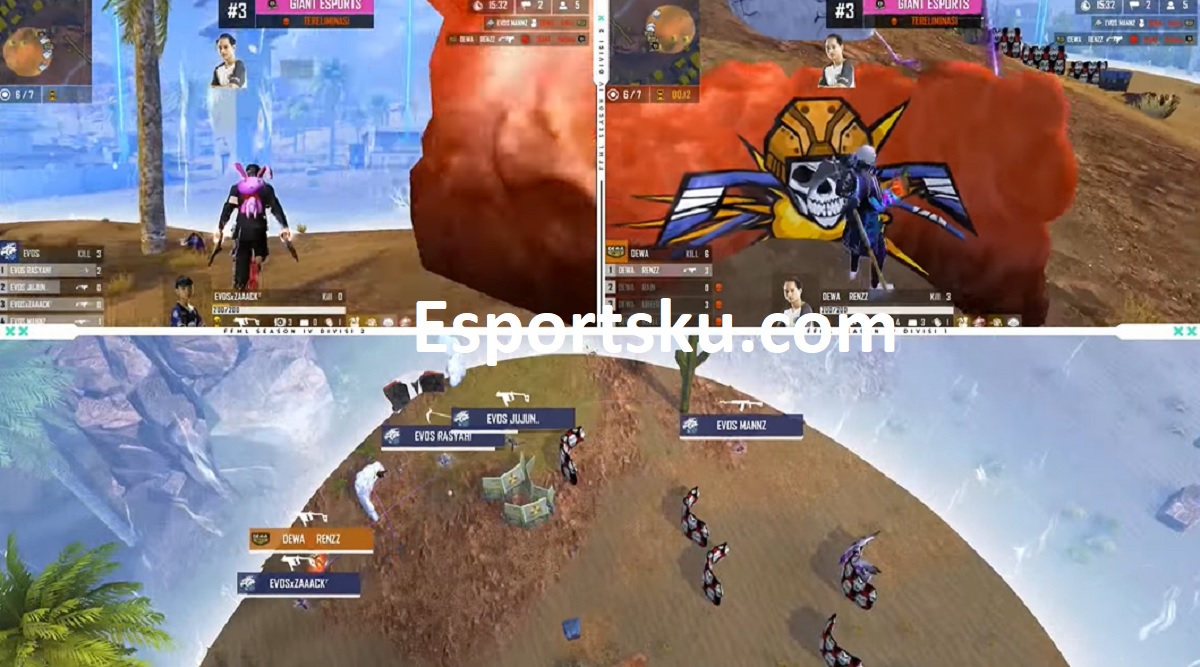 The Booyah who was Evos Immortal were also not separated, but in a position to consecutively get Booyah without anyone being separated. However, Booyah was also successfully obtained by the West Bandits, The Pillars and Rosugo Esports team yesterday.
Evos Immortal really showed their fangs, after having had a few troubles trying to reach Booyah. All the training they did came out on Day 7, clearing out the match from Match 2 – 5 in a row to get Booyah.
West Bandits got Booyah in the First Match, The Pillars in the Sixth Match and Rosugo in the Seventh Match. All the teams from Group A or B yesterday, gave a match that was quite extraordinary and very interesting for us to see.
Even because of this Evos Immortal Reached Booyah, his rank rose to 2nd Position by reaching Point 76 now. Maybe this is a surprising achievement, you must continue to support the winning team to keep winning and not losing in FFML Season IV.
The Evos Immortals team is ranked 3rd in Group B for the time being, maybe in the future it will be much better. There will be many cool surprises that we can find, when we see the game from each team right now.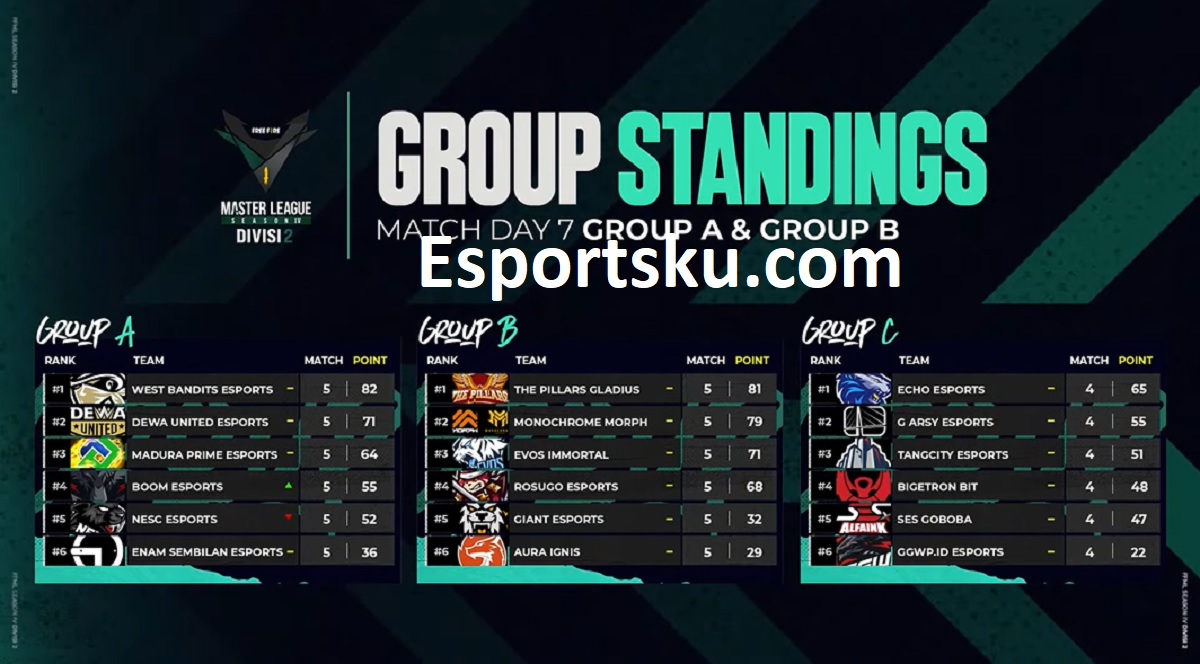 Surely there will be many interesting things from each stunning performance, players from this strong team. You can also imitate their playing style, so you don't lose easily against enemies.
After knowing the results of Day 7 FFML Season IV Division 2 Free Fire, the Evos Immortal Team has really shown their fangs. Even from their impressive playing performance, they managed to get 3 Booyah.
You also don't miss the FFML Season IV Division 2 Day 6, the battle is also very exciting for you to watch. So keep on supporting your team, so that they keep the spirit in competing.