Regent's Letter Response, Kemenkominfo Consider FF and PUBG Closed!
Some time ago, the Esports community in Indonesia was shocked by a letter requesting the blocking of several online games.
Interestingly, the reported online game already has a fairly large esports ecosystem including Mobile Legends, Free Fire and PUBG Mobile.
After some time, the letter finally received a direct response from the Ministry of Communication and Information of the Republic of Indonesia (Kemenkominfo).
READ ALSO: Listening to Community Complaints, Mukomuko Regent Blocks Online Games!
Consider Closing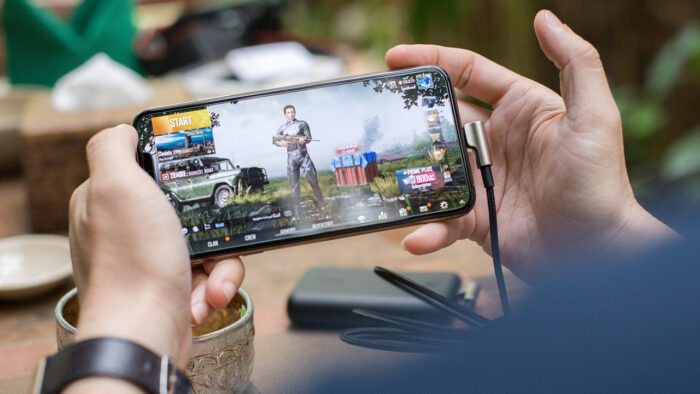 The letter apparently received a good response from the Ministry of Communication and Informatics who confirmed that they would consider the report, which was confirmed by their spokesman.
"In principle, Kominfo will process and consider all blocking requests that we receive in accordance with applicable regulations," said Kominfo spokesman Dedy Permadi as quoted from CNNIndonesia.com, Thursday (24/6).
Of course, here Kominfo will be wise by considering two sides, both the Regent of Mukomuko and the growing Esports Industry.
Seeing the impact of esports on the Indonesian economy, such as opening up new types of jobs and absorbing a large workforce, it is certainly unlikely that some of these games will be closed.
Considered Disturbing Education And Health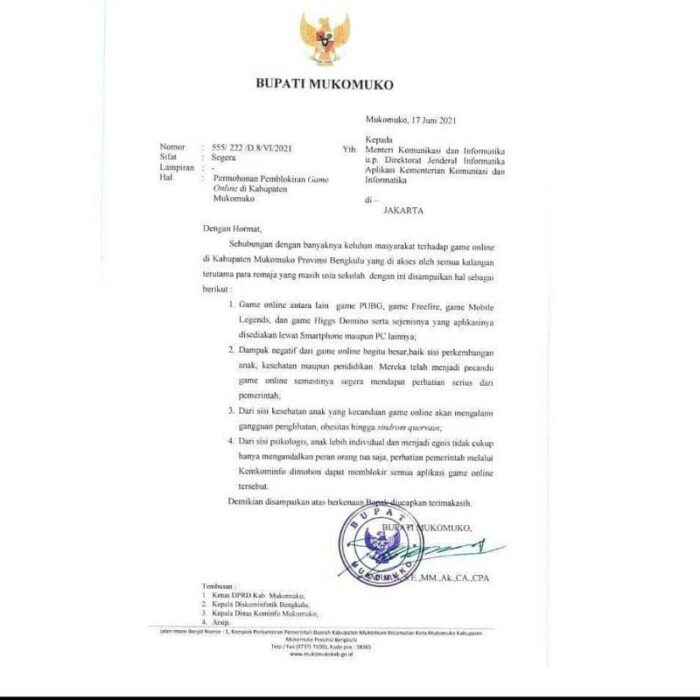 The report letter was made by the Regent of Mukomuko after receiving complaints from the community after their children played the game too often.
In the same report, the Regent complained that the negative impact of online games was enormous, both from the education and health of its users.
The report was sent directly to Kominfo because the local government does not have the authority to block some of these online games.
This is certainly not the first time after the Aceh MUI also issued a fatwa against PUBG Mobile.
Will FF, ML and PUBG Mobile be closed? Of course, it will be interesting to wait for what decision the Minister of Communication and Information will make regarding this issue.
READ ALSO: 5 Reasons Why Mobile Legends (ML) Will Not Be Closed In Indonesia!
Don't forget to visit the SPIN Website for other latest updates, and follow our Instagram and Youtube.