Hi Buddy Booyah!
This time Clash Squad Ranked become an alternative mode that is often played by players. Carrying this 4vs4 style of play makes fashion Clash Squad Ranked spelled into a mode with a fairly short duration of the game.
Later players will be reunited with teammates and 4 enemies that must be fought. Each team is required to win a total of 4 rounds in order to win the title and win the game. Winning players will get Rank stars and losers will lose stars.
Also Read: The Pillars Gladius Reaches the UECS Season 4 Title!
Also Read: You can get this Ryu FF Bundle at the Free Fire Hacker Store!
Of course, all players don't want themselves to lose stars and hope to raise their Clash Squad Rank to a higher position. That way, players of course make game strategies in order to win the game.
Election skills character seems to be able to determine the player's victory when playing Clash Squad Ranked. Well, this time Booyah News will provide character recommendations with skills passive that can be used to play. Check out the following review.
Kla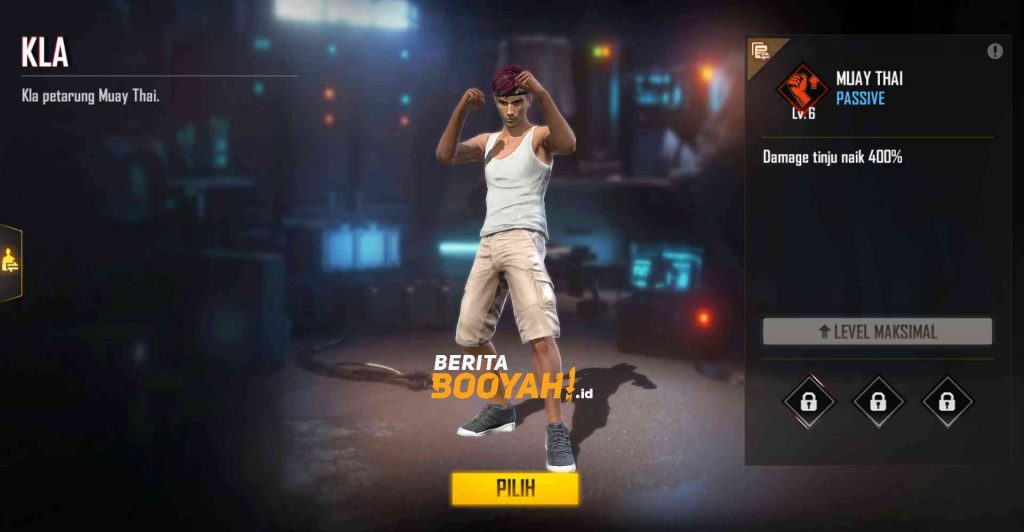 Kla seems to be a character with skills passive that must be brought when playing Clash Squad Ranked. Undeniably, the power of skills This character is indeed quite deadly and cannot be underestimated.
Hayato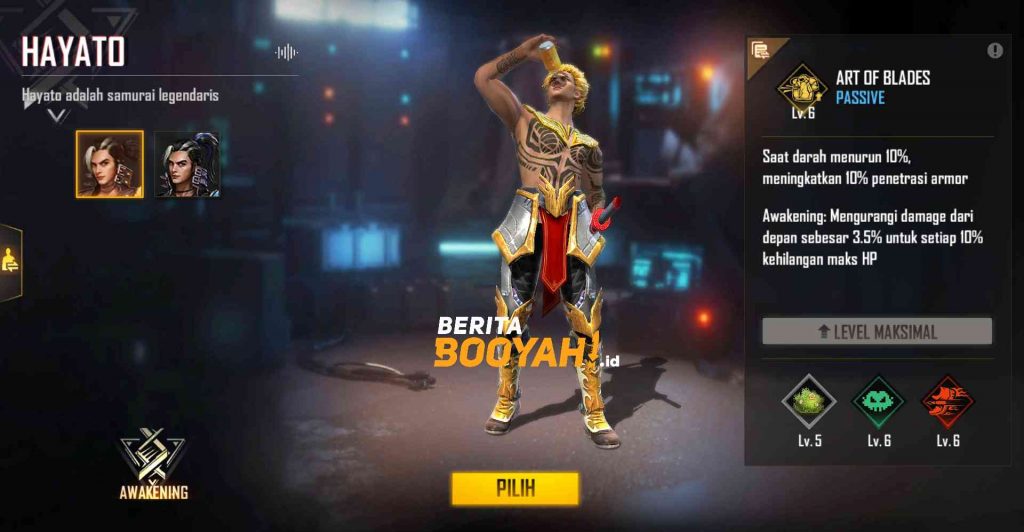 Through skills penetration of the armor he was carrying, making Hayato belongs to the line of characters with skills active that is often used by the players. Buddy Booyah will be faster to destroy the armor worn by the enemy thanks to skills Hayato.
Moco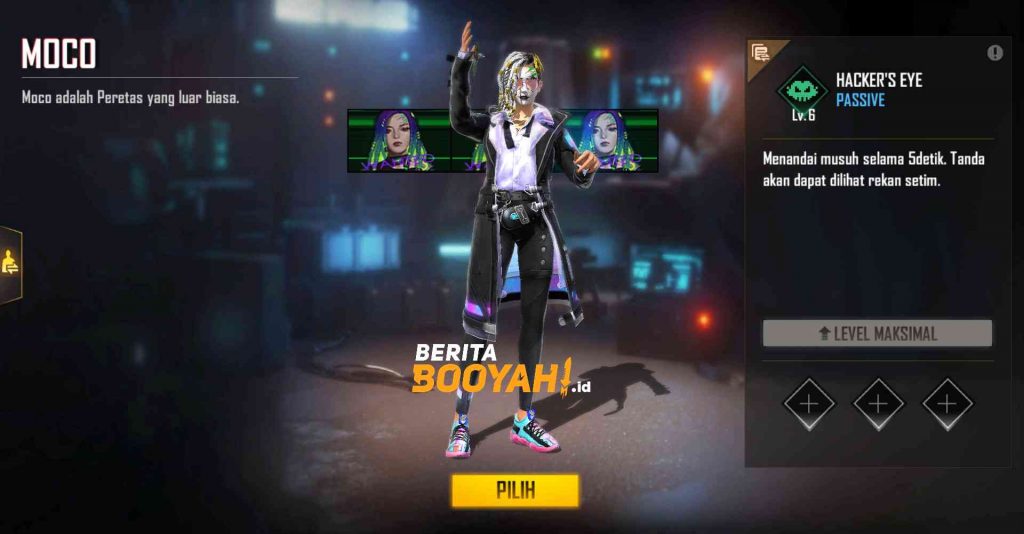 Losing track caused by the enemy running away quickly is indeed an uncomfortable thing when playing. Especially if the enemy's HP is almost exhausted. But don't worry, Buddy Booyah can overcome this problem by bringing the enemy marker character, namely Moco.
Kelly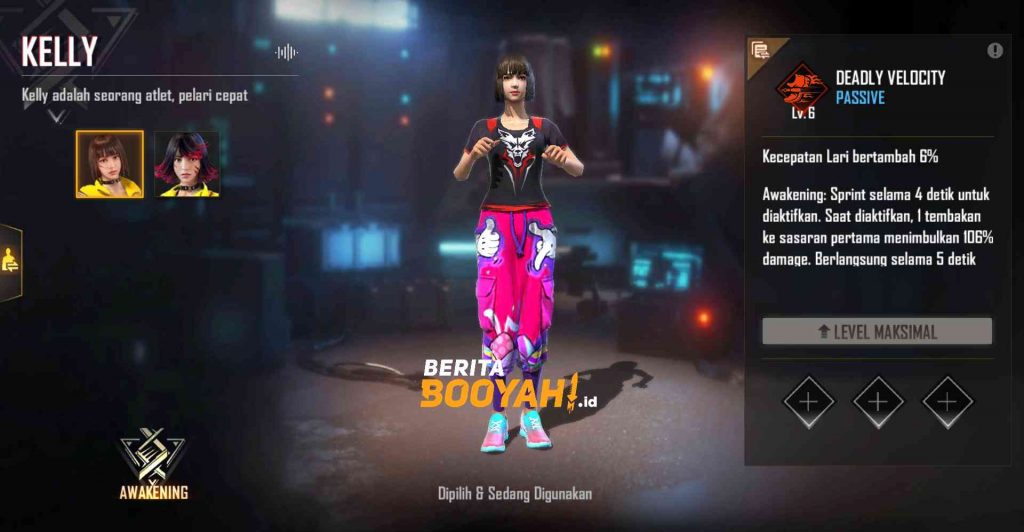 Attacks from enemies are the most annoying thing. Especially when Buddy Booyah's blood is low. Of course Buddy Booyah will be annoyed if the enemy manages to paralyze Buddy Booyah. That way, Buddy Booyah can try Kelly to increase running speed.
Dasha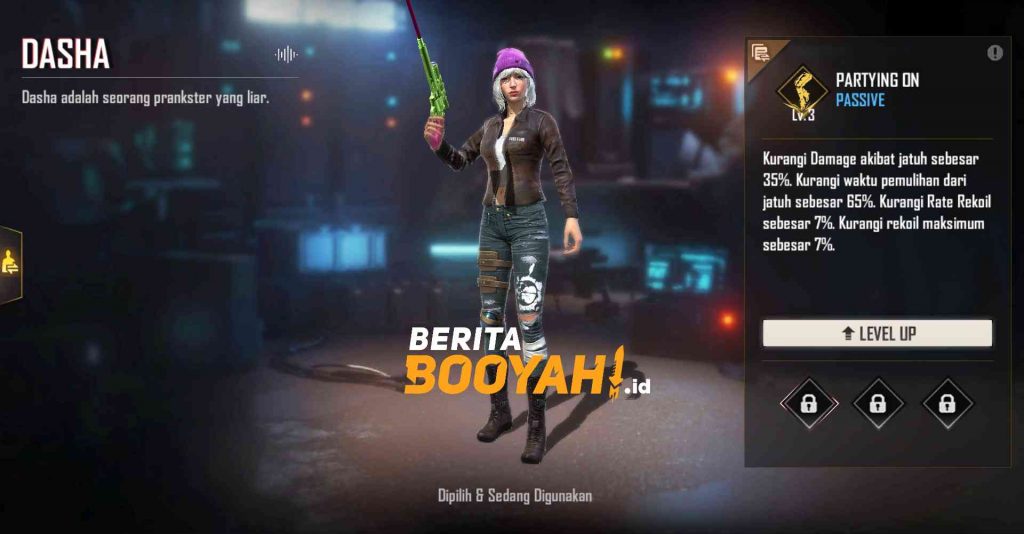 Dasha become a character with skills a lot of passive. It has more than 1 skills which is quite helpful for players when playing. You name it, Dasha is able to reduce the loss of HP when the player knock. That way, players will be calmer while waiting for teammates to do revive.
---
Don't want to miss a series of other interesting information about Free Fire? Don't forget to follow Tiktok, Instagram, Facebook, and YouTube from Booyah News!