Hi Buddy Booyah!
After waiting for a long time, Free Fire finally re-released the Incubator with the Gun Skin theme. This time the MP5 Fatal Snarl FF incubator series is here. As usual, this latest incubator features 4 exclusive Gun Skins for MP5.
All four have a different look in terms of color and visual effects. In addition, there are also different combinations of attributes. The players are faced with the choice to determine which Gun Skin they want to have.
Also Read: Become a Team Fire Back Up Using These 3 FF Weapons!
Also Read: Get the MP5 Fatal Snarl FF Blueprint at the Latest Top Up Bonus Event!
This time, Berita Booyah wants to recommend 2 Gun Skin MP5 Fatal Snarl that Booyah must have. Without further ado, find the two Gun Skins in the following review!
MP5 – Rogue Lava
This skin is the main prize from Incubator MP5 Fatal Snarl FF. Here is the combination of MP5 stats increase – Rogue Lava FF.
Rate of Fire (++)
Range(+)
Reload Speed ​​(-)
As Buddy Booyah saw above, MP5 Rogue Lava comes with 2 attribute boost points Fire Rate and 1 point for Range. MP5 is an SMG with Firing Rate tall one. The addition of 2 points of course makes MP5 attacks faster and will produce greater accumulative damage.
On the other hand, the addition of Range strengthen the power of the MP5 as a medium to long range weapon. Thus, the use of MP5 becomes more flexible. In addition to being deadly at close range, MP5 can also be used for medium and long range combat in urgent situations.
MP5 – Meta Lava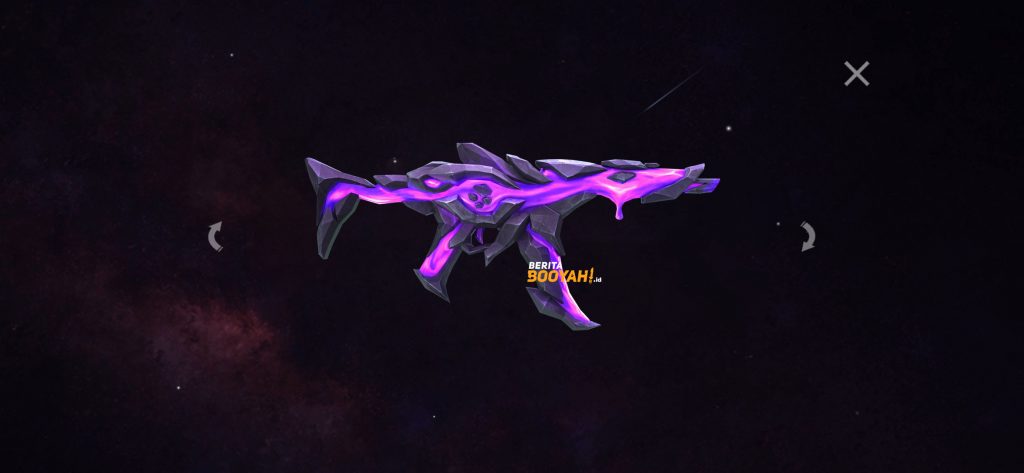 Another skin Incubator MP5 Fatal Snarl FF that Berita Booyah recommends is MP5 Meta Lava. This skin offers stat boosts in the form of:
Armor Penetration (++)
Damage (+)
Movement Speed ​​(-)
Wrapped in purple, this skin combines enhancements Armor Penetration and damage. These two attributes are the main attributes that can provide great damage and increase the strength of SMG weapons such as the MP5, which is predominantly used at close range.
Indeed, SMGs like MP5 have no attributes Armor Penetration default. The addition of two points makes it have more power to scrape vest and helmet enemy, so Damage given to drain the enemy's HP faster.
MP5 itself has Fire Rate tall and Damage which is quite large. It feels like MP5 – Meta Lava with a combination of increasing stats into a complete package to finish off enemies quickly.
So, those are the two gun skins MP5 Fatal Snarl FF selected by Berita Booyah. Looking at the stats, the two gun skins are superior. Don't hesitate to spin the Incubator MP5 Fatal Snarl FF and own the two gun skins above, or even the entire Gun Skin series!
---
---
Don't want to miss a series of other interesting information about Free Fire? Don't forget to follow TikTok, Instagram, Facebook, and YouTube from Booyah News!