Originally posted on February 10, 2021 @ 8:19 AM
You have to know some facts about Rafael FF's character and their combination in Free Fire. Of course this will be one of the information that is quite interesting and should not be missed, the same players who like to use the character as well.
Moreover, for now we can also know that there are still many players in the Free Fire game who still use the Rafael character. Therefore you also have to know, there are some interesting things that are present in your favorite characters in the game, too.
For players who have played this Free Fire game for a long time, they will definitely know what the players like about it too. So don't forget this and for sure, you will get a big profit if you know what are the unique things that are present in the Free Fire game now.
The journey from the beginning until now will not be in vain, there are 34 Free Fire characters who have accompanied us to play all this time. Players who like character collections must have all of them and there is also a character named Rafael for now.
Maybe you all know who Rafael is in the current Free Fire game. Even he himself also has some interesting facts and suitable combinations, so that they can be used correctly when competing in the Free Fire game as well.
Check out the explanation directly, in the article below right now.
5 Interesting Facts about Rafael Free Fire's Character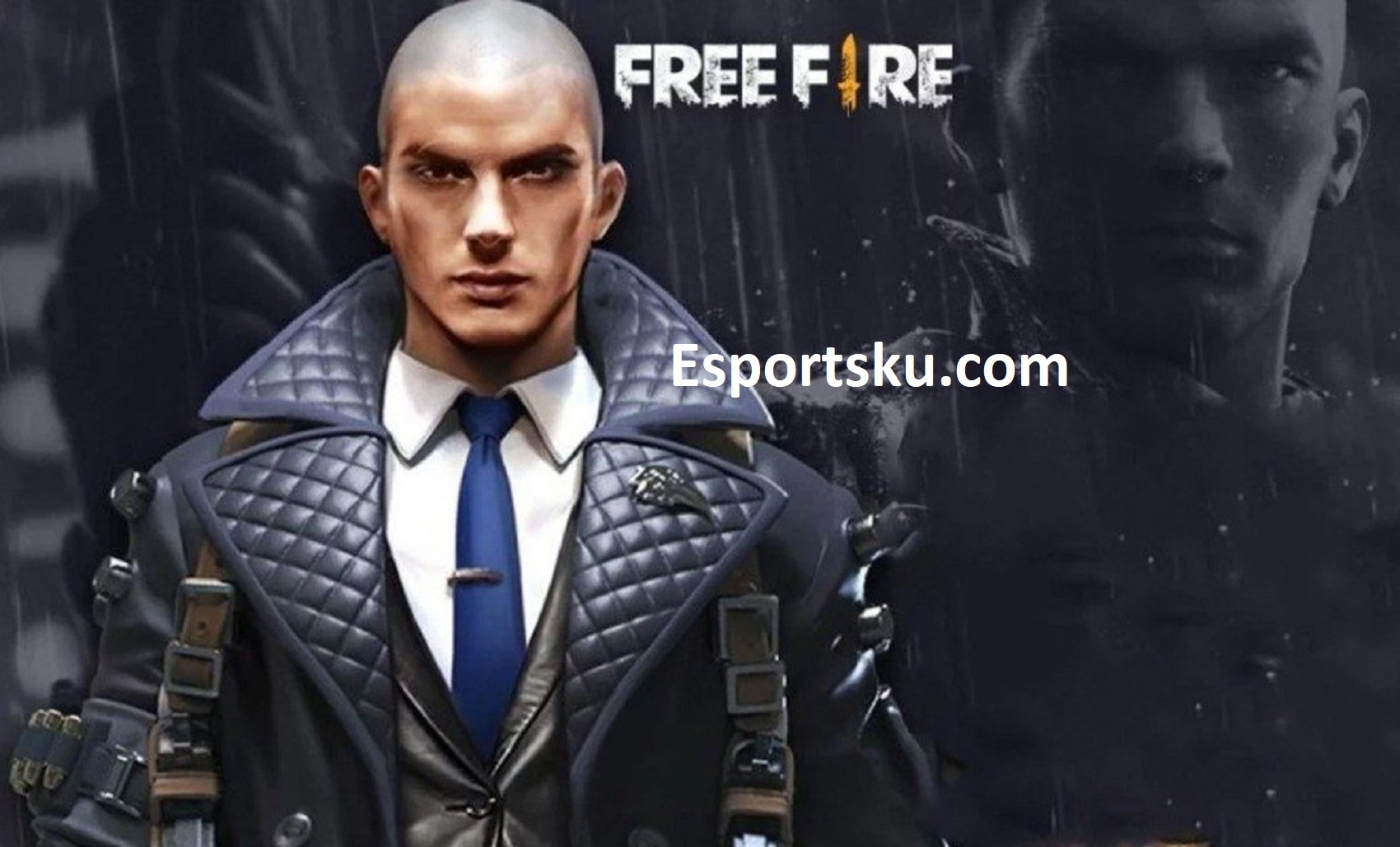 If it's the same with other characters, it can be ascertained that Rafael is one of the most serious characters and does anything as long as it's good. The main goal of Rafael itself, to bring a peace to the world.
He will not hesitate to kill enemies of all kinds with himself. Rafael is the most dangerous, even in this Free Fire game. Even so, one fact from Rafael can surprise you all.
Raphael an agent
As an agent, he will do anything to free the world from such a big problem. In fact, he will also make anyone from the enemy, will immediately submit to him if he dares to be with him.
You could say he is already very special as an Agent in the Free Fire game, even if Rafael's character is used he is indeed dangerous. This becomes a problem, if we make Rafael angry when playing later.
Even in his daily life, Rafael is very serious about the mission he is given.
Cruel Past
In the past, Rafael was just a sales person who was friendly to see anyone, even he was not an Agent who was famous for being blind now. He used to be very kind, friendly and had a cheerful smile on his face.
But that changed, when he came home after work. He saw his wife and daughter lying on the floor, bleeding profusely. Rafael felt depressed and hysterical, because something like this happened to him.
Until finally he left Sales, then became a dangerous Agent to fight. He still has a grudge against the person who killed his only family and will avenge that too.
Therefore he finally joined, becoming a very reliable Agent. The target he was aiming for, would immediately lose without even a long time. Therefore, do not occasionally anger Rafael if he is serious.
Cruel and Indiscriminate To Kill
This could have happened, because in the past he had felt depressed. Because his wife and son died mysteriously in the house. He is finally indiscriminate, even Agent Rafael's job also helps him to find the killer of his wife.
He will not hesitate to kill anyone, if there is a problem or looking for trouble with him. He has a cold attitude, even a very strong anti-social.
His nickname in Agent and the title most often heard is the Grim Reaper or the Angel of Death. When the enemy has become his Target, then there is no longer any place to Hide because he can easily finish them off quickly.
Don't let him stop you, yes, if you don't, you will be killed immediately.
Cat Lover And Be Good With Children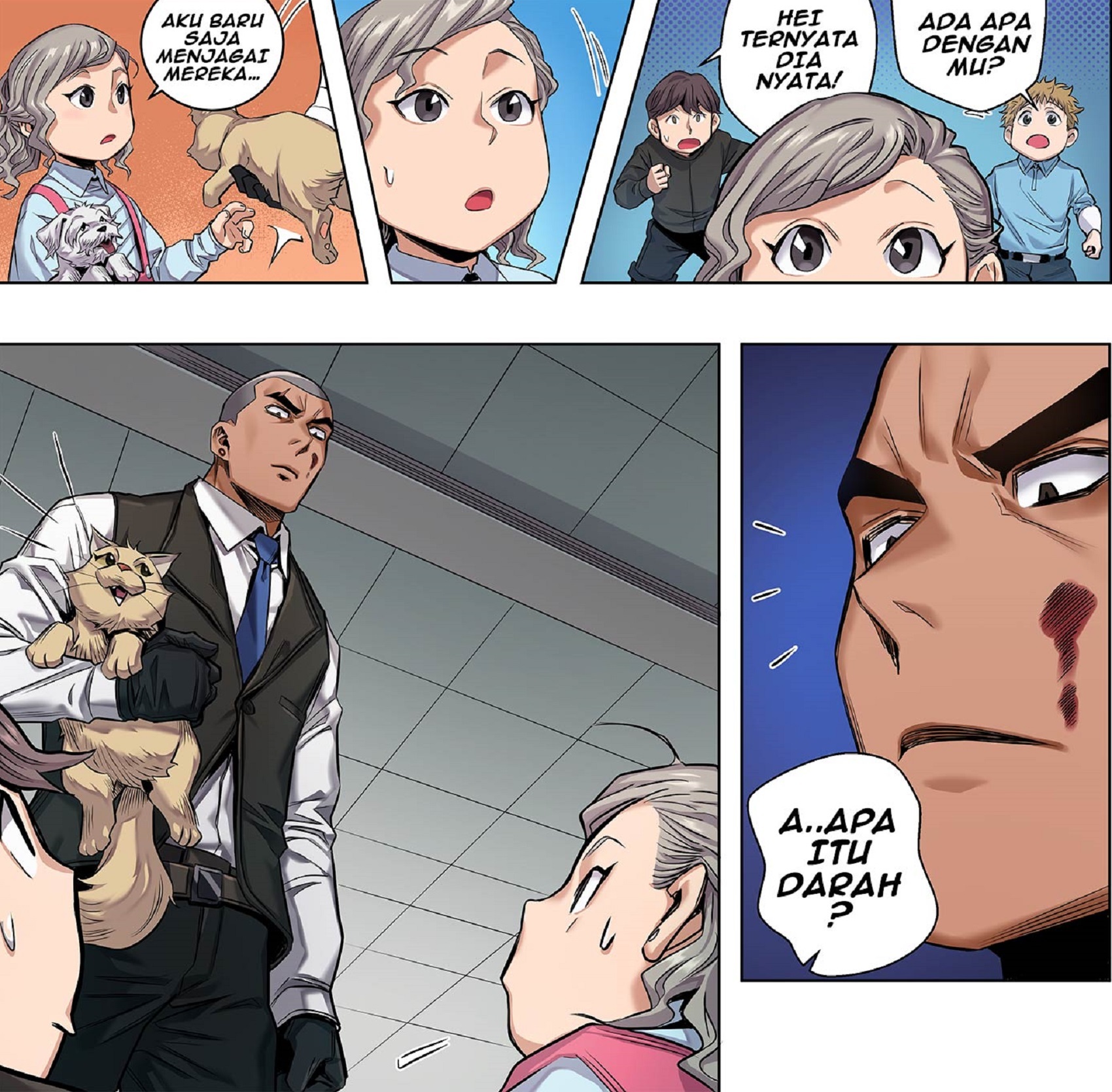 Despite his appearance as an agent, it is scary and many are afraid. It turns out that the good side of Rafael is still there, in fact he also turns out to be one of the Cat Lovers with a pretty spooky appearance.
Not only that, he also behaves well with children and doesn't want them to know that he is a murderer. From this we can conclude, if the appearance and evil nature do not cover the good nature of the person.
Rafael is indeed vile in carrying out his duties, enemies or people who are having problems with him will not hesitate to be killed. But he is still a good person, towards his children and cats.
Maybe he doesn't want to scare the children's hearts, because of past memories with his little daughter.
Laura Is Rafael's Good Friend
Both are Agents, Rafael and Laura are a combination of a team that will not be easily defeated. Laura is a good friend of Rafael, because indeed they are also quite reliable agents.
It could even be said, their common goal was the same. Where from Rafael and Laura themselves want World Peace to be formed. The mission carried out by Rafael too, will always be accompanied by Laura.
Therefore, the friendship of these 2 characters is indeed the most dangerous. We can't be different with them, because Rafael can kill and Laura can kill from a long distance because she's an expert sniper.
Skill Strength of Rafael Free Fire's Character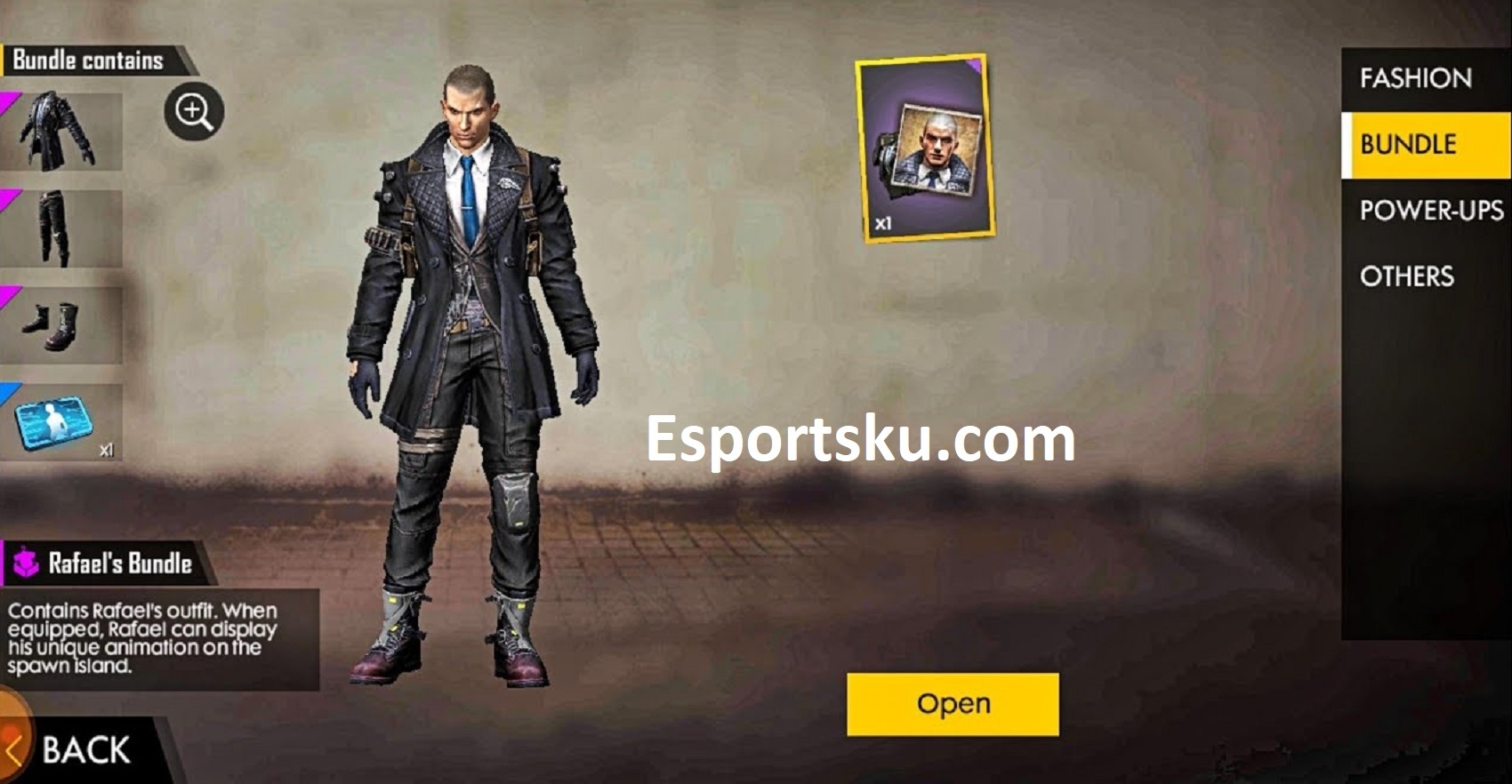 As one of the assigned Agents, to carry out frequent massacres. So Rafael must also have a strength, so that he is not caught by the enemies who are in the location where he is.
This Rafael has an Active Skill called Dead Silent, this will make himself inaudible by the enemy when shooting. If in the game, he will not appear in the Minimap when shooting enemies.
Within 8 Seconds, he will not be heard by the enemy. Therefore Rafael is a Grim Reaper in the Free Fire game. You guys were shot but don't know the direction, then it could be Rafael who is after you.
The strength of this character is indeed very good in a long distance state. Where Rafael is able to finish off the opponent, without the need for anyone to know where he is. Anyway, don't underestimate Rafael.
The Best Combination For Rafael Free Fire Characters
Rafael is a silent killer, so you could say this you should be able to use secretly. Because Rafael's strength is indeed quite useful at close or far distance if used properly later.
In that case, we have a Combination that matches Rafael's character. Where you can use Him in the near or far distance though. With this combination, then you will be very able to master Rafael.
Rafael – Laura – Jota – Wolfrahh
So the strength of this combination, can be matched with Rafael, he can be all weapons. Be it SMG, Assault Rifle and others he can still master. So, Kabargokil, give a combination like that for all of you to try.
This combination includes 2 Attack + Support Characters and 1 Character from the Item Support section. They are Laura, Jota and Wolfrahh. This could make Rafael, more lethal than before.
It could be said that the Combination that was given to Rafael right now, entered the Hybrid type. Where you can use it for a very long distance, then it can be used to do Rush using SMG or Shotgun.
Laura, who is Rafael's friend, turns out to be quite good if we combine it. The power given by these characters, is quite deadly if from a distance. Because Laura will make the accuracy of weapons using Scope even better.
He will be easier, defeating the enemy using Sniper. Now this will make Rafael have to bring Sniper for his main weapon.
Jota is one of the Rush characters, where he can use SMG and Shotgun weapons. Because of his strength, Jota will heal if for example we manage to kill the enemy using these 2 types of weapons.
Rafael must use a Weapon that has an SMG or Shotgun Type, in the 2nd main weapon section. In order for this weapon, it can be used when you want to rush or attack from close to the enemy.
Finally there is the Wolfrahh Character, if this can be used on any weapon. Where his power is, it will increase damage when we shoot enemies on the body and reduce headshot damage.
For Rafael, this is indeed very useful and will make the Target easier to defeat.
Using 3 combinations like this on Rafael's character, we can guarantee that you will become stronger. Because all of them, enough to support the power of Rafael's Dead Silent for now.
Using other combinations is not a problem, but if you want to try this Hyrid combination, then attach it to Rafael's character right away.
Also Read: Yokai And Collosus Bundle Is In Magic Shop Free Fire (FF)
Also Read: Bermuda Remastered Free Fire (FF) Map Extended!
Also Read: Skin FF M1887 Special Free Fire x One Punch Man
Also Read: Redeem Code FF6M1L8SQAUY FF Milestone Follower Free Fire
Those of you who have seen Rafael FF's Character Facts and Combinations in Free Fire, are you interested in getting him and using him when competing? Surely if used properly and correctly, then our fighting power will become more pronounced with this.
Don't forget that there is some information, such as the Free Fire x One Punch Man Challenge Event which is quite exciting right now. By following that, you can get a lot of interesting prizes right now.
---
By following the news on Instagram now, you won't miss the latest information from the upcoming Free Fire game.