Hi Buddy Booyah!
The competitive nature of Free Fire is getting more and more interesting thanks to the birth of the Free Fire community which often holds regular tournaments. In addition to strengthening friendship, through tournaments it is also possible to see players who have more potential. Recently the Free Fire Purbalingga Community has completed the Online to Offline Tournament, with a total prize of 5 million rupiah!
After going through the qualifying rounds, the Free Fire Purbalingga Online to Offline Tournament finally entered the final round which took place on June 27, 2021. By playing 12 teams that competed against each other, this tournament was mesmerizing and lively.
Also Read: ANY TEAM Successfully Wins Mojosari Free Fire Offline Tournament Champion!
Also Read: DW ESPORT Successfully Wins Free Fire Cup NTB Series Champion!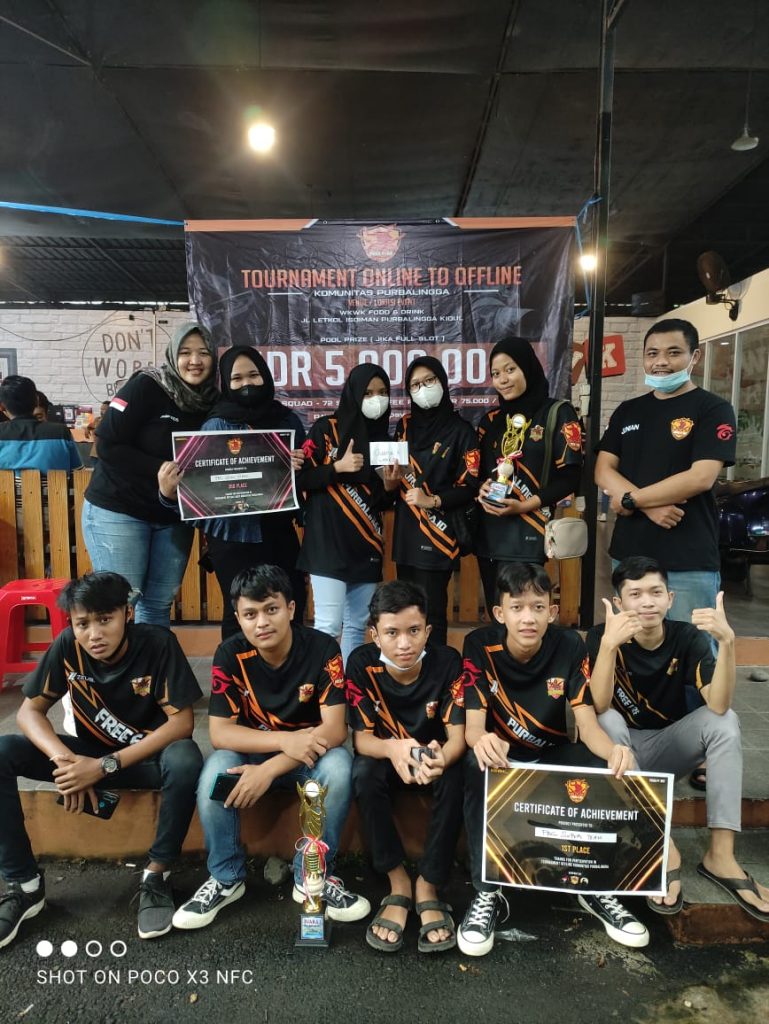 After going through the qualification round, this tournament finally reached the final round which was held offline at Wkwk Food and Drink, Jl. Lt. Col. Isoiman, Purbalingga Kidul. This tournament has been a success thanks to the following teams securing Booyah:
Match 1: JUNIOR ENGINEER GURIH
Match 2: PURBALINGGA SUPER TEAM
Match 3: PURBALINGGA SUPER TEAM
Match 4: PWT ESCROT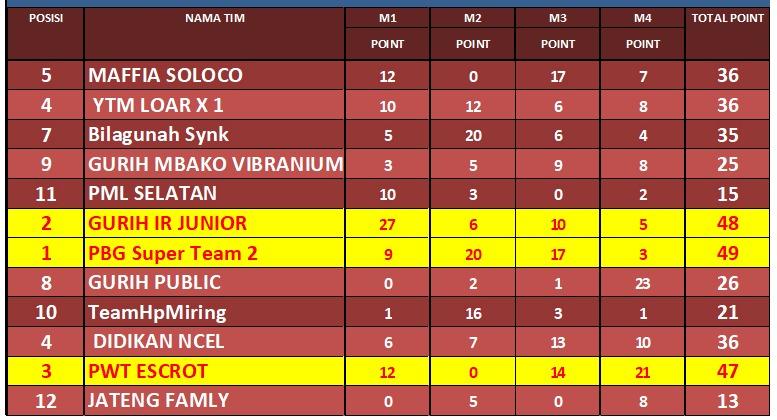 With great effort to knock out the opponent and get consecutive Booyah, finally the team PURBALINGGA SUPER TEAM managed to come out as champion in the Purbalingga Online to Offline Free Fire Tournament. Relying on team cohesiveness finally led PURBALINGGA SUPER TEAM to get 49 point' on the night of the finals.
In the second and third positions are from the GURIH INSINYUR JUNIOR team and PWT ESCROT by collecting 48 and 47 points. The point difference is so thin, it illustrates the fierce competition between teams.
---
Don't want to miss a series of other interesting information about Free Fire? Don't forget to follow Tiktok, Instagram, Facebook, and YouTube from Booyah News!