Games that provide a storyline for escaping from prison do have something different. Because players have to think of many ways to be able to break into each location and need everything needed.
If the user wants to play that game, then The Escapist is a great choice. Don't look at the game's graphics, because it doesn't look good, but look at the storyline and the features in it, it will definitely make users last a few hours just to play this game.
Has the user ever played the game Prison Architect on PC? If you have, then the graphics from the game The Escapist almost the same like that. Let's say this is the opposite of that game, where the user wants to get out of prison to be free and doesn't want to spend a lot of time in prison.
Also read: How to find out the number of FPS when playing games on a PC
Available for PC and Smartphone
This game was initially only available for computer devices, but now it is available for Android and iOS. All the features are still the same and nothing has changed at all.
The Escapist is a paid game, on Android and iOS the price is almost the same around 50 thousand rupiah. While on a PC if you buy on Steam, you need to spend more around 200 thousand rupiah.
Easy to understand
At the beginning of playing, the user will be presented with a kind of tutorials from waking up in prison to escaping in the usual way. But please note that it's just a tutorial, so don't take it lightly. Because if the tutorial period ends, that's where the strategy is tested.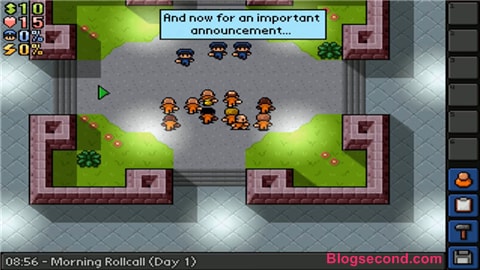 This tutorial period is short, because there are already holes ready to be dug. In addition, adequate equipment has been provided for digging the soil. But it won't be found easily if you play outside tutorial period.
Money System
Just like in prisons, prisoners sometimes get special jobs that are later paid for with small wages. And in The Escapist game, users can use the money to buy things from other prisoners. In addition, sometimes there are other prisoners who tell the user to do something that will be rewarded later, of course this is a little risky.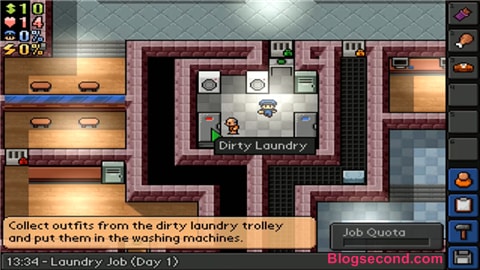 Mixing the Items Obtained
Commonly referred to as craft, where the user must combine several items as needed. This has also been applied during the tutorial period, when characters were asked to make weapons from socks to capture one warden to get his uniform.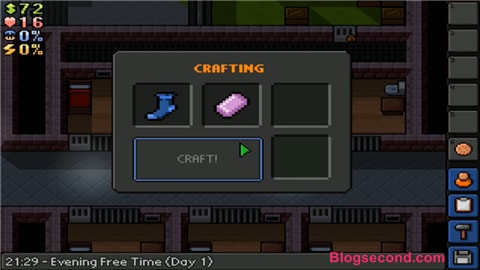 There are various variations in composing items. And users can upgrade to be able to mix more things by accessing the internet room. There the characters will learn even more.
Many Techniques to Escape
It's not the only way to escape. But various ways can be taken as is the case duplicate key, or destroy the wall. If the start of the game, maybe the user can still try to escape by destroying the wall, but if it's already in mode Hard, certainly requires new tactics besides destroying.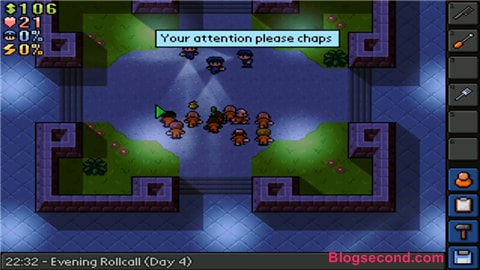 Also read: Rules of Survival Game Review on PC
Interested Want To Try It?
How, Do users want to play this game immediately? Please prepare the money in advance. And here is the link to buy this game.
Steam (PC) – Play Store (Android) – Apple Store (iOS)
Hopefully useful and happy playing