It turns out that Pet Rumble FF is missing from Free Fire, why? this has just been presented in the game and you really need to know all that.
Therefore, you will also find out why this Mode will disappear from the game.
What's more, we know that right now, there are indeed many interesting events for the players to try later.
Of course, those of you who can take advantage of all that, will indeed provide quite a profitable part for you to get quite easily, yes.
For now, we do have a Top Up Event with Free Fire Pet Rumble Ticket Prizes, so that's how you should know this.
Not only that, because the news that the new Pet Rumble Mode will be removed is the cause of this event appearing.
Maybe there is a reason that makes Pet Rumble FF Disappear from Free Fire, you all need to know why something like this happens.
Curious? see directly in the article below.
Pet Rumble FF Lost From Free Fire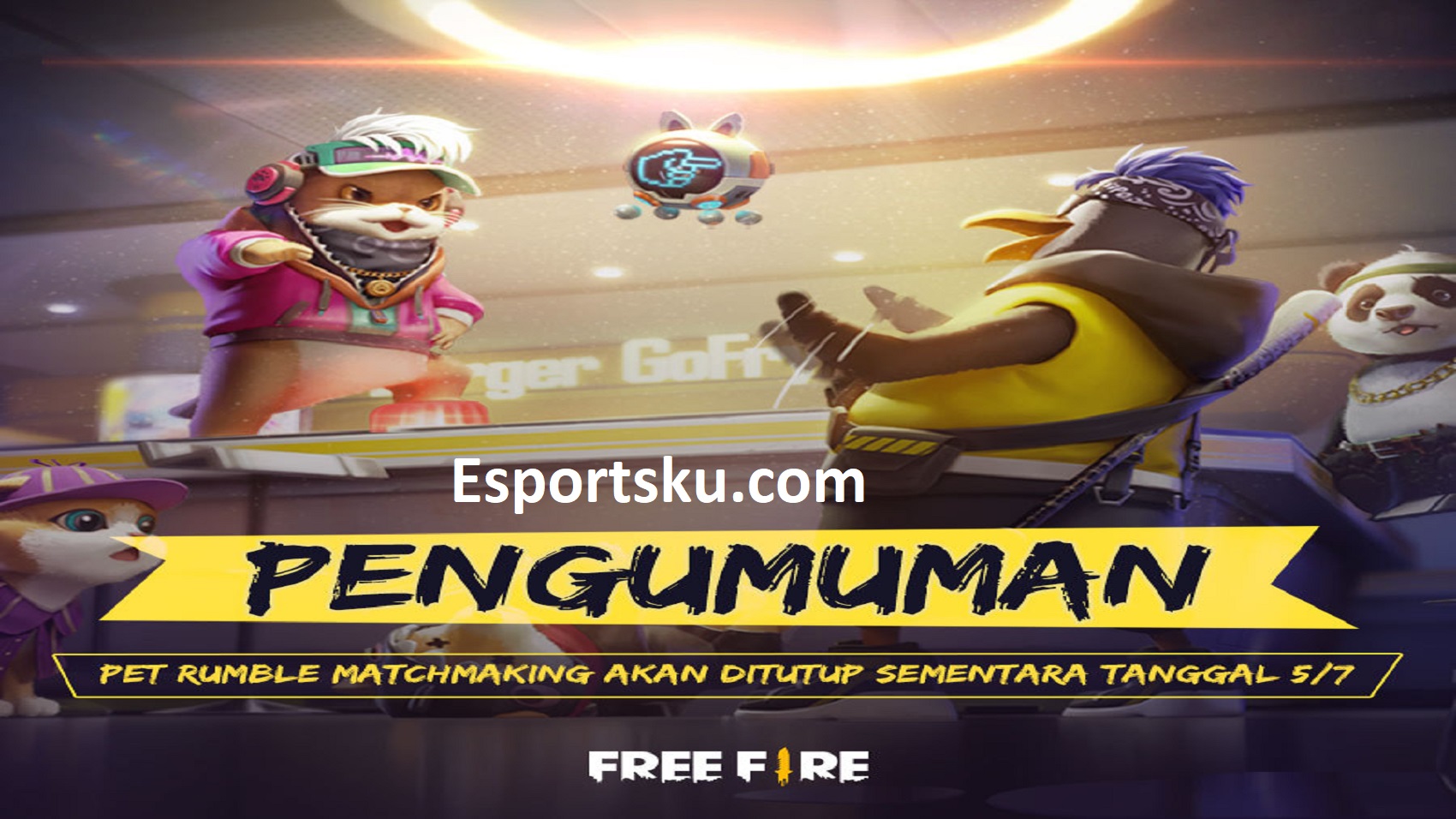 As we know that Pet Rumble in Free Fire, has become part of the most crowded Event Mode right now.
Because indeed from there, you will have one chance to play Among Us with the feel of the current Free Fire game.
Moreover, Pet Rumble Free Fire, the mode will indeed experience one disappearance in the next few days as well.
Therefore, you guys should not miss all the information that is quite important from the Pet Rumble, right.
According to rumors, this Pet Rumble has several reasons why it will be closed by Garena.
The closure that occurs in the Mode too, will appear on July 5, 2021 and you should know that.
If indeed July 5th will be closed, it means that there is a possibility that all of it is due to a bug that occurs in Pet Rumble Mode now.
Even for Pet Rumble itself, it's still a new update in this game in the near future yesterday.
Of course, if there is such a thing as a bug or a problem, it's a natural thing to present it now.
Where the closure that occurred in Pet Rumble as well, it can also appear because of several other parts as well.
For the first one it's a bug isn't it? This means that there is a possibility that in this mode there will be a new addition, namely Pet Dr Beanie Free Fire.
Because what we know is that the Pet will soon be introduced into the Free Fire game right now.
So there must be a little update on the Pet Rumble Mode, you can wait and some other things that will be presented soon.
Therefore, you will have the opportunity to try Pet Rumble which is much more exciting.
In fact, there will be a lot of fun that can happen, after this Mode is re-opened by Garena later.
What do you think? Is the closed Pet Rumble Mode really experiencing a bug or something else that hasn't been told?
We'll just have to wait for the answer on July 5, 2021, things like this do happen because of some things you have to understand too.
On July 5, 2021, you will not be able to enter the Mode first.
But if you make a Custom Room Pet Rumble, of course it can be done too, for those of you who want to keep playing.
Remember, this is only temporary and will be presented again in the Free Fire game after everything has been completed.
After finding out that Pet Rumble FF is missing from Free Fire, why this can happen is still being questioned by many players.
Therefore, all of you must be prepared, and don't ignore all the latest events that are currently being presented.
Let's just play in Free Fire CS Mode first, because from here there are indeed many missions that you have to complete later.