Pet Rumble Custom Room Available at the FF Store, here's the price!
Last May, Free Fire (FF) officially introduced a new game mode called Pet Rumble to all players.
But so far, the game mode can only be played using a custom room card until recently.
Previously, players could only get the custom room card through a special event.
Custom Room Card Pet Rumble can be purchased?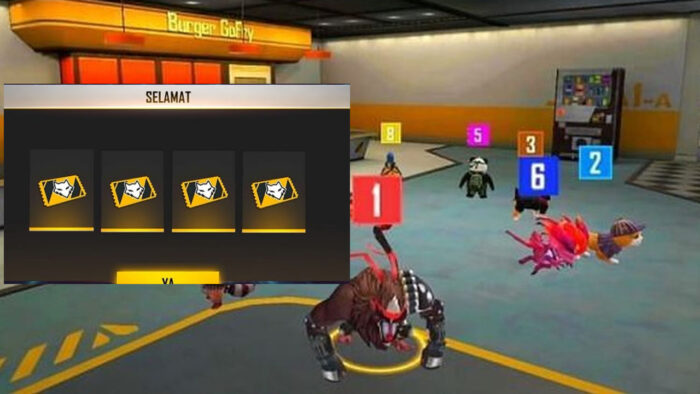 Well, the good news for you fans of Pet Rumble, you can buy this room card right away!
According to information from beritabooyah.id, on July 7, 2021, players will be able to buy custom room cards for Pet Rumble directly from the FF Store.
You can buy it at a fairly affordable price, namely 100 Diamond, the same as the price of other room cards.
Also Read: Free Custom Room Card Pet Rumble at FF Top Up Bonus!
Also Read: There's a big discount for the FF M60 Mythos Incubator, here's the date!
For those of you who don't know, custom room cards will give players the freedom to make rules according to their heart's desire.
With this, you will be able to set how many tasks scientists have to do, or how long the cooldown of pranksters after doing a prank, and much more.
Also Read: 3 Best Pets To Be D-Bee's Couple in Free Fire (FF)!
That's information about the Pet Rumble Custom Room card which is now available at the Free Fire Store. Don't forget to visit SPIN Website for more information, and follow the account Instagram and Youtube we.