Hi Buddy Booyah!
Dr. Beanie, is the newest pet to appear in Free Fire. This pet in the form of a yellow duck with a pretty swag and cool appearance is present as the 16th Pet in Free Fire (FF).
The presence of Pets in Free Fire can of course help players when they are in the game as Pet Dr. has. Beanie. However, for META now does Dr. Beanie suitable for use?
Also Read: Kelly the Irreplaceable Character in Free Fire (FF)? Here's the reason!
Also Read: These 3 Melees Can Protect You from Enemy Bullets in Free Fire!
To discuss this, let's further explore whether Pet Dr. This beanie is suitable for players in META Free Fire right now!
Pet Dr. Beanie, Suitable for META FF Right Now?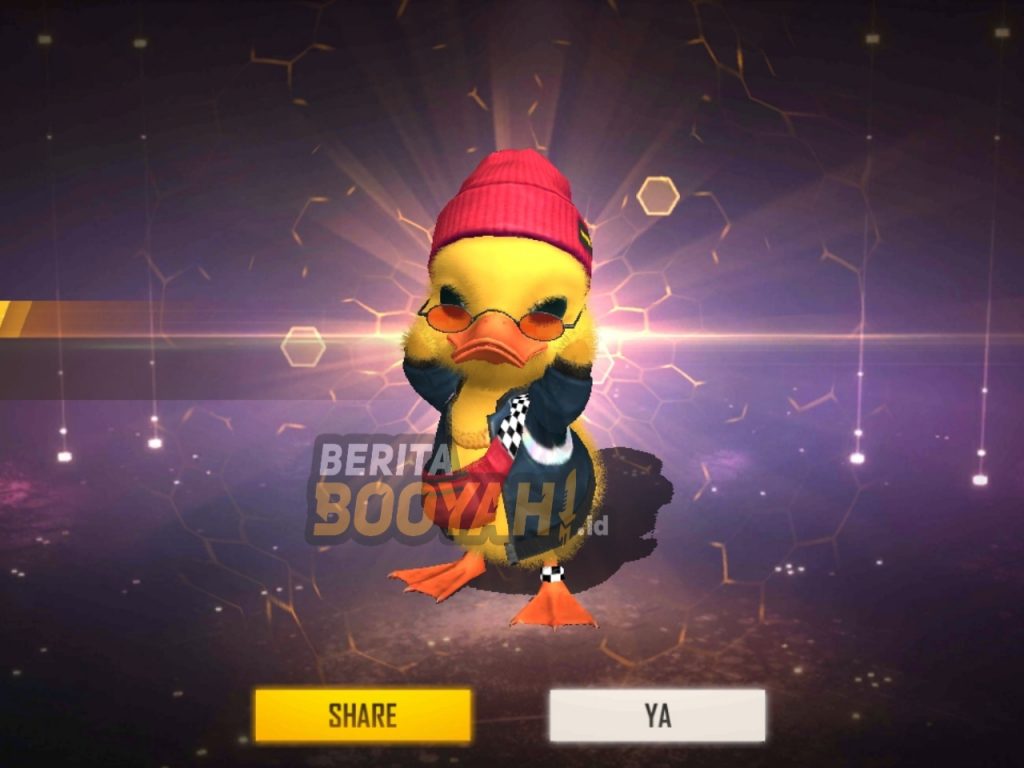 Pet Dr. Beanie has a skill called Dashy Duckwalk. The Dashy Duckwalk skill will make Buddy Booyah's character get additional movement speed when in a squatting position.
The question is, is this skill useful with the current state of META in Free Fire? When referring to META which is currently being widely used, of course the answer is no.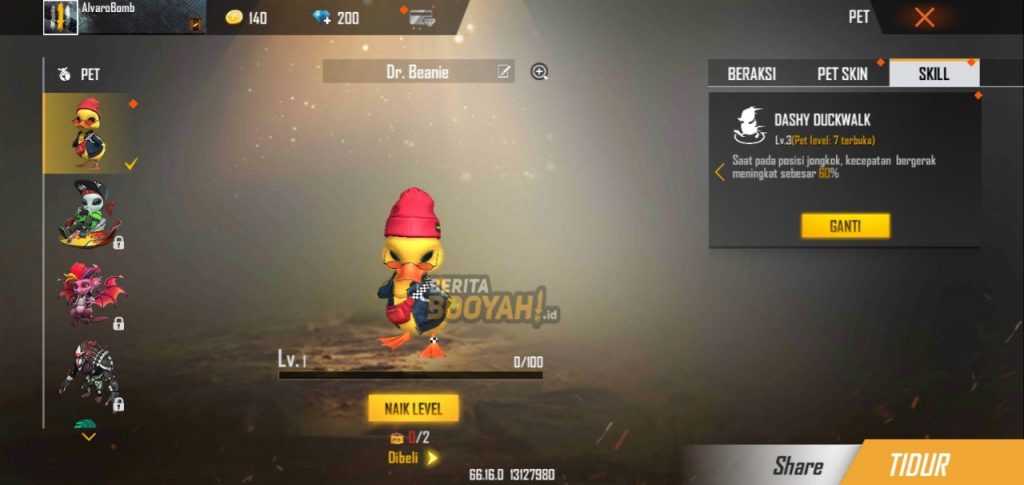 This is because, with current METAs like Misha's META it's rare for players to be in a squatting position. Instead, they do a lot of rotation, which of course can't be done in a squatting position.
In addition, even when in a squatting position the player will not be in that position for too long. This is what makes Pet Dr. Beanie is still not a good fit for META at this point. Except, Buddy Booyah is more passive and likes to sleep, this Pet seems to be suitable for you.
According to Buddy Booyah himself, what do you think about Pet Dr. Beanie? Do you think this Pet is suitable for use in META at this time?
---
Don't want to miss a series of other interesting information about Free Fire? Don't forget to follow Tiktok, Instagram, Facebook, and YouTube from Booyah News!