Hi Buddy Booyah!
Advance Server FF is a trial application updates Upcoming Free Fire. And this September, the Free Fire Advance Server is back to greet Buddy Booyah with a line updates new unique and fun!
One of, updates What is offered at Advance ServerFF this September is the new play mode Pet Dash. Are Buddy Booyah curious about how to play in the new Pet Dash mode? Let's see the discussion below!
Also Read: Drop Part Feature, Easily Dispose of Unnecessary Items in Advance Server FF September!
Also Read: Chrono Gets Nerf Again on Advance Server FF September 2021!
New Pet Dash Mode on Advance Server FF September!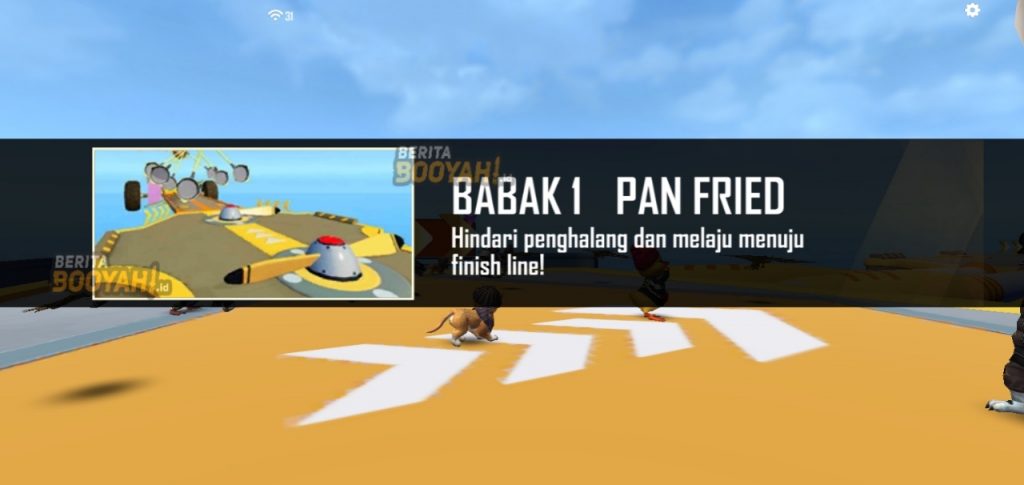 As the name implies, Buddy Booyah will play using pet which has been released on Free Fire. Like Pet rumby mode, Buddy Booyah can't set whether to use pet what, because later Buddy Booyah will get random pet to use to play.
Then in Pet Dash mode, it is very unique and different from other modes. Buddy Booyah is not competitive in gunfights, but must pass through various tense obstacles along with 19 other players!
There are two rounds in Pet Dash mode, the first one is Pan Fried round, and the second one is Wiggly Waltz round.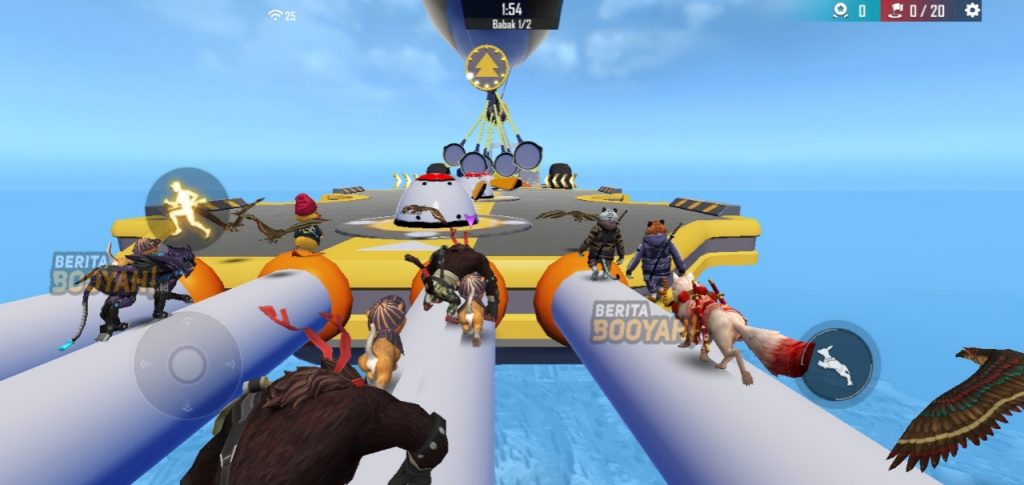 In the Pan Fried round, Buddy Booyah had to go through various obstacles to get to the end and Booyah. Such as passing over obstacles from a hanging pot, a spatula that will make Buddy Booyah fall, obstacles that narrow and widen on both sides, and much more.
If you have completed the Pan Fried round, the performance standings in the Pan Fried round will appear.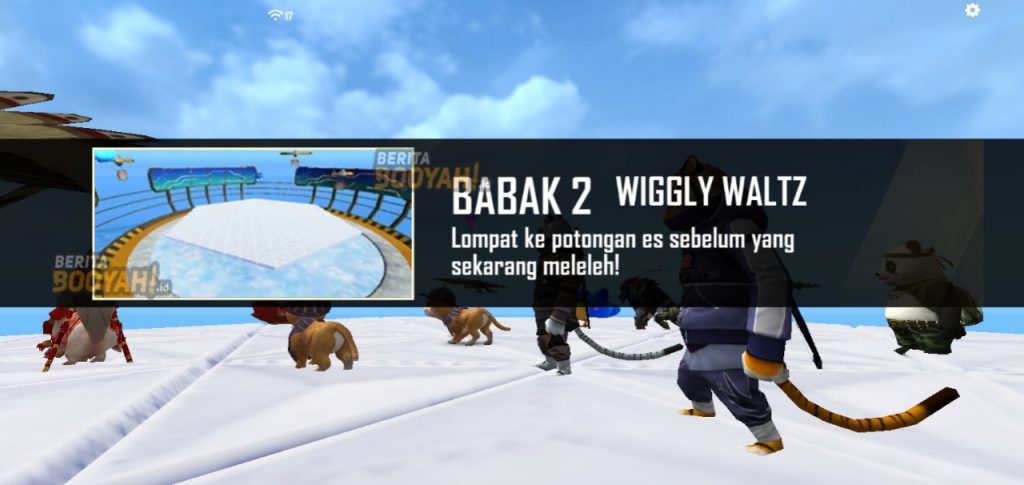 Then in the Wiggly Waltz round, Buddy Booyah is required to be eliminated from falling last. Buddy Booyah and other players will be placed on a kind of white storied floor. Each level, the lower the wider.
And after the white floor is stepped on, it will change color to blue and collapse. Well Buddy Booyah is required not to fall as much as possible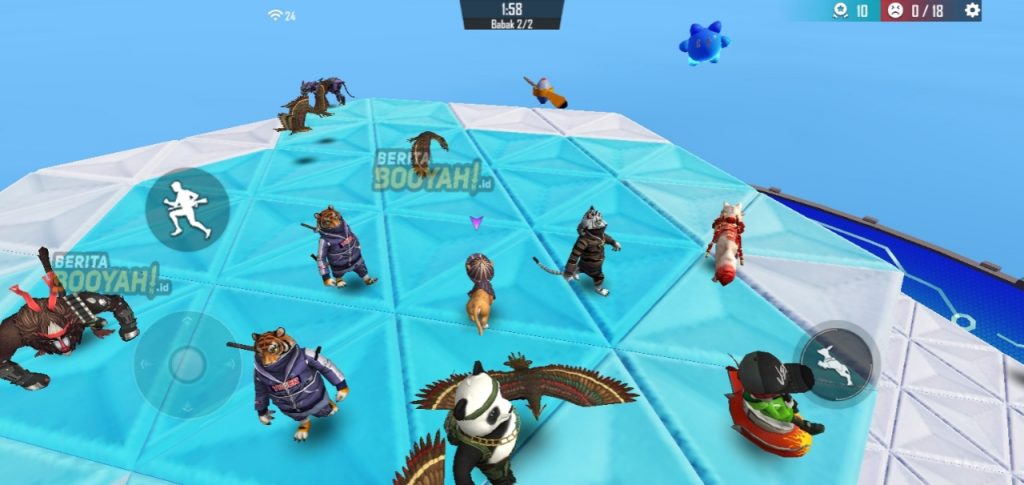 Of course this Pet Dash mode is very exciting and interesting to play. Pet Dash mode can be a means of forgetting defeat or lost streak when push rank in Free Fire. It seems, it will be very interesting to play if it is released on the Free Fire Live Server later!
---
Don't want to miss a series of other interesting information about Free Fire? Don't forget to follow TikTok, Instagram, Facebook, and YouTube from Booyah News!