This is the Password for Moco FF Event The Puzzle Free Fire, you must know because it is the most lively event right now. Surely there will be lots of interesting prizes that we can complete, while trying and following some of the new things that will appear.
Because for now we can know that a new event will always be present and you won't want to miss it. Because the prizes that players can get, are included in large amounts and indeed make the account look even cooler later.
Moreover, for the presence of the Moco Rebith Free Fire Event right now, it does provide lots of interesting prizes that you must try. Because there are some new gifts that we can get, because some of these gifts will feel better than before too.
Well, one of them is you who want to know the Moco FF Password for The Puzzle Free Fire Event, because that is part of the event now. If you don't want to miss the prizes that were present at the event, then now is the time to immediately try the password.
Password Moco FF Event The Puzzle Free Fire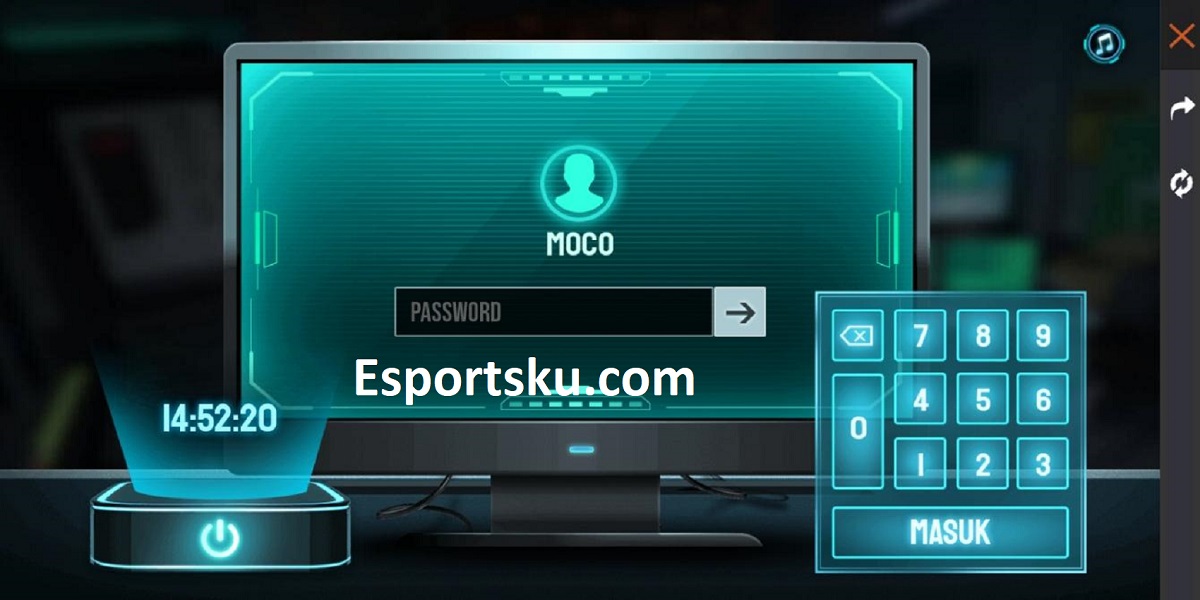 For The Puzzle Event that is present in this Free Fire game, we need a Moco Password to access more deeply. Now the password for this event is based on the time on your clock, which is one of the most important clues that you can understand too.
If you try it right away and don't find the password, don't worry because it appears at the right time when you play. For example, you are participating in the event at 12:04 more than 3 seconds, now the password is from the number of the hour.
But if you can't figure out the seconds at what number? take it easy, because in The Puzzle there is convenience for the event. Surely you will have the opportunity, so you can take part in this event and use it when competing later.
Here is help for those of you who want to find the password.
First complete several stages of this Event, until you enter a Lab.
Now if you have entered there there will be an arrow that shows the Computer Desk.
This is where you have to enter the correct password in order to access further.
Then you can enter the wrong password first so that the clue appears.
If you see an Off button on the left, just press it.
Now, the time you have when playing The Puzzle will appear now.
Enter the number and you can directly access this computer.
Well, that's how the presence of this new event, is indeed quite good and interesting because it uses real world time as well. Of course, if you manage to answer all the questions that are present, because there are many prizes that you can get later.
Besides that, later on, you have to answer sequential code puzzle questions, so just answer HelloWorld and everything will be done automatically. You will participate in the Moco Rebith Event and The Puzzle feels better, because you already know everything now.
What do you think about this new event? of course train your mind and intelligence when you want to know something.
After knowing the Moco FF Password for The Puzzle Free Fire Event, it will be easier for you to participate in events like this. You won't feel bad about trying it, even if you have another chance, you will definitely want to try again.
Then you have to know how to play the Pew Pew Pew Free Fire event, so you can get an exchange token prize. After exchanging the token, you will definitely get a lot of interesting prizes.