Hi Buddy Booyah!
Free Fire players are certainly familiar with Advanced Weapons. Unlike other weapons, the Advanced Weapon array is a version upgrade from a row of weapons that have a Golden Attachment.
Each weapon with a Golden Attachment certainly has its own advantages. One of the Advanced Weapons in Free Fire is FAMAS-X, which is equipped with a Golden Attachment called Trident Bullet.
Also Read: A Series of New Views Enliven Free Fire x Street Fighter V Collaboration!
Also Read: These are 2 New Prizes in Exclusive Chest Elite Pass Season 38 July 2021 FF!
Talking about FAMAS-X, this time Berita Booyah wants to invite Booyah friends to know more about the effectiveness of this weapon, especially the power of the Trident Bulllet Attachment.
Curious about how powerful the FAMAS Trider Bullet is? Let's just look carefully at the following review!
Famas Trident Bullet FF
Like other Advanced Weapons, the FAMAS-X or FAMAS Trident Bullet has its own power. The Trident Bullet attachment is capable of dealing additional damage to the third bullet fired by a FAMAS weapon.
FAMAS itself is an AR weapon with a typical Burst Fire. Burst Fire is a shooting mode that allows a weapon to fire several bullets at the same time. This shooting mode deals deadly damage.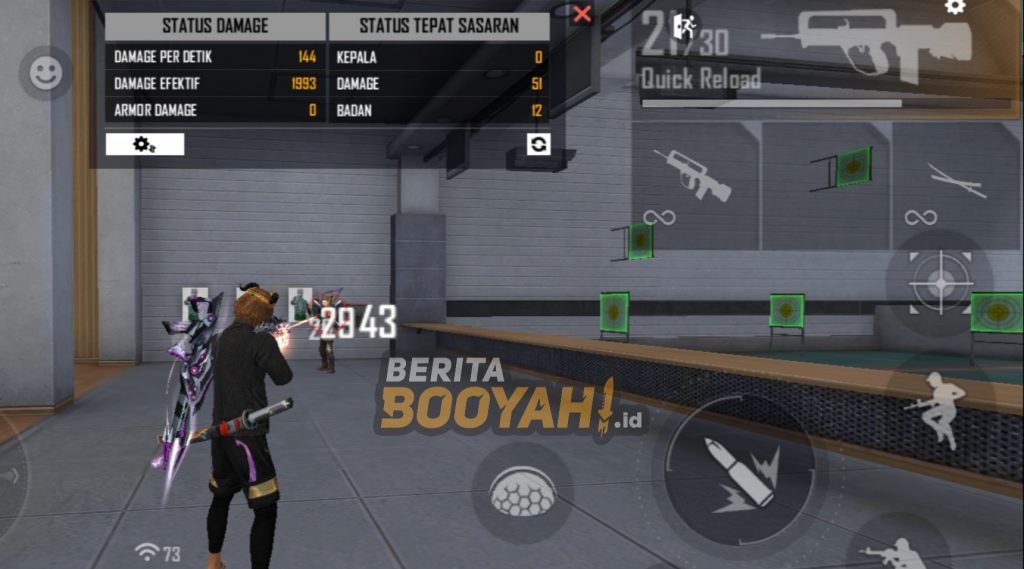 FAMAS itself can fire 3 bullets at once in one shot. The presence of the Trident Bullet makes one shot filled with 3 bullets which is very lethal, because the effect continues while FAMAS fires the bullet.
Overpower But Lack of Enthusiasts, What's the reason?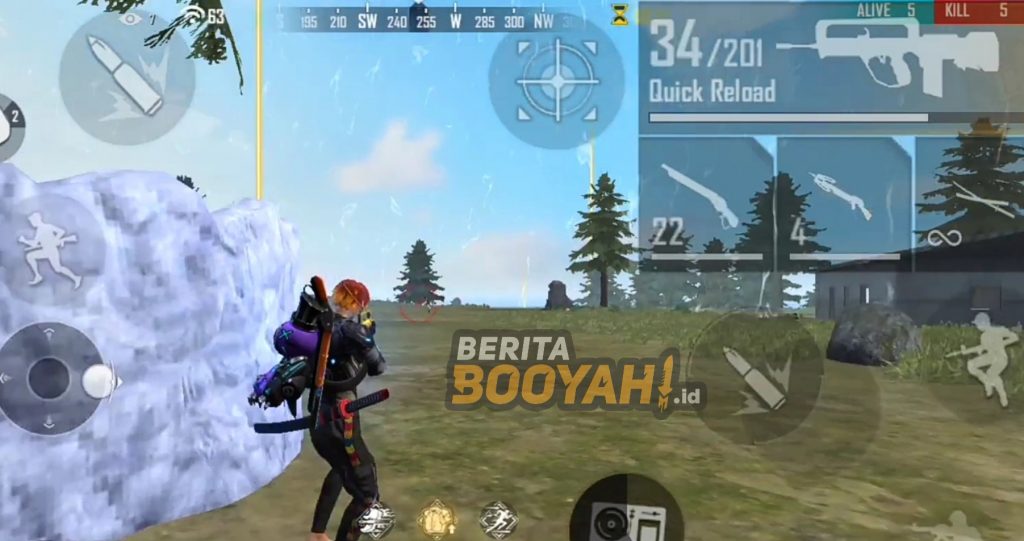 FAMAS Trident Bullet is indeed very deadly. The combination of burst fire shooting mode with additional damage on the third bullet that occurs repeatedly is really suitable. However, there are not many users of this weapon.
Behind the FAMAS's very high Burst Fire ability, FAMAS is a weapon with a Tap-tap shooting technique. This is the main reason why FAMAS is not so popular. The use of Tap-tap weapons is very different from weapons with burst firing such as the AK and M4A1.
The use of FAMAS is certainly troublesome. Users will find it difficult to drag aim to target the enemy. The roll scope shooting technique that is considered the most effective for FAMAS is actually a little difficult to implement.
Conclusion
The difficulty of using the Tap-tap weapon masks the terrifying power of the FAMAS Trident Bullet. To be able to maximize it, Buddy Booyah needs to get used to using FAMAS weapons. If you are able to master the Tap-tap shooting mode, then FAMAS Trident Bullet can be relied on to win the battle.
That's a little review about FAMAS Trident Bullet FF. Is Buddy Booyah a player who is fluent in using this deadly weapon?
---
Don't want to miss a series of other interesting information about Free Fire? Don't forget to follow Tiktok, Instagram, Facebook, and YouTube from Booyah News!