Hi Buddy Booyah!
FFML Season IV Division 1 has entered the Mid-Season on Day 6 yesterday. Matches in the middle of the Regular Season provide an opportunity for the twelve teams from POT B and POT C to collect as many points as in the league standings.
ONIC Olympus, became the only team from POT B that managed to consistently produce 1 safe Booyah in the midst of the hot onslaught of POT C teams.
Also Read: RBR.FuddinMS Shares 5 Easy Tips to Join the Free Fire Esports Team!
Also Read: ONIC.Garee Says ONIC Olympus Has a New Strategy to Maintain FFML Season IV Division 1 Position!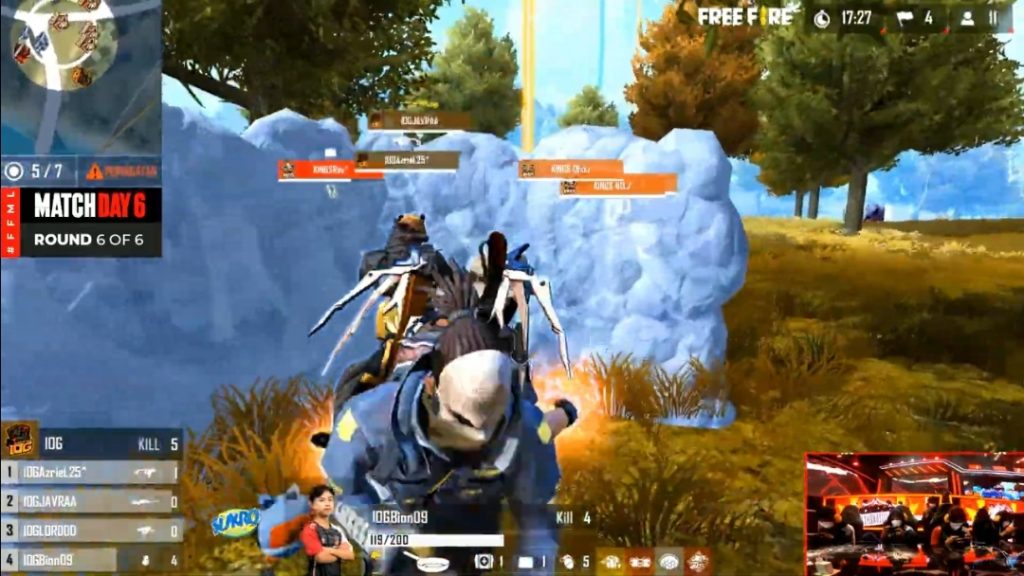 In addition to ONIC Olympus which has returned to show its fangs, there is the dominance of POT C teams that prove their strength, and become a revival for several teams such as Island of Gods.
And the following is a list of Booyah's achievements in FFML Season IV Division 1 Day 6 yesterday.
Match 1 (Bermuda): Island of Gods
Match 2 (Kalahari): The Prime Esports
Match 3 (Purgatory): The Prime Esports
Match 4 (Bermuda): ONIC Olympus
Match 5 (Kalahari): GPX SIREN
Match 6 (Purgatory): KINGS Esports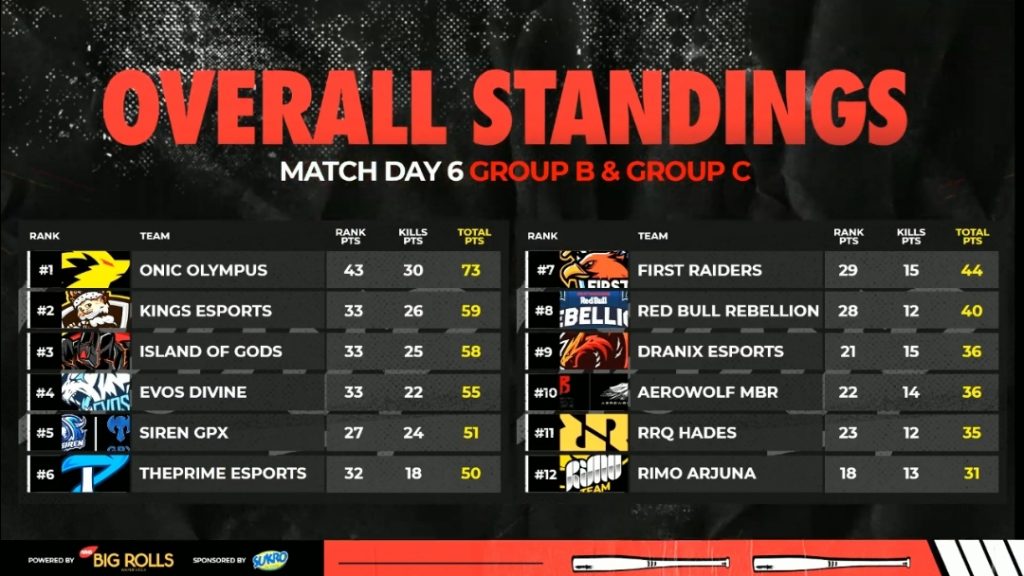 Shining amidst the dominance of POT C, ONIC Olympus with 30 kills and 1 Booyah immediately secured the top of the standings with a total of 73 points. All at once, earn 20 league points for POT B and be a predatory team for Day 6.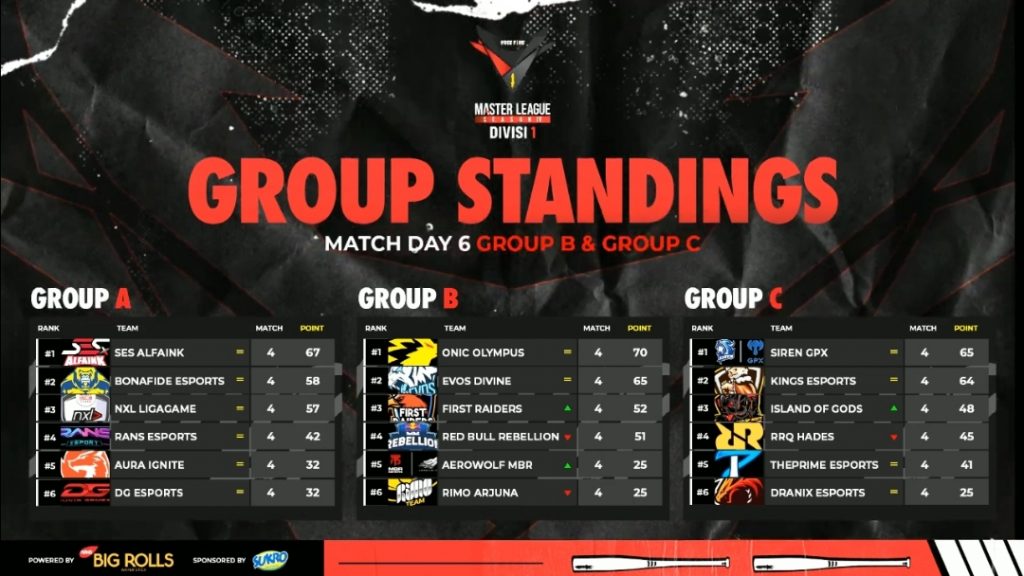 Had stumbled on some match, EVOS Divine managed to narrow the distance to ONIC Olympus at the top of the POT B standings with only a difference of 5 points.
For the POT C league standings, despite not getting full points, SIREN GPX still maintains the top of the standings. However, KINGS Esports who got 20 points last night almost succeeded in overtaking SIREN GPX, and now their points are only 1 point apart.
The road is getting closer to the league final. There are 6 days left to play for the teams to win the title in FFML Season IV Division 1. Watch them continue to fight on live streaming YouTube, Facebook Live, and Booyah Live from FF Esports ID!
---
Don't want to miss a series of other interesting information about Free Fire? Don't forget to follow Tiktok, Instagram, Facebook, and YouTube from Booyah News!