Hi Buddy Booyah!
The truce between the teams seemed to be getting hotter as we entered the middle of the FFML Season IV season. After the first Transfer Window process from the FFML Season IV event which opened on August 31, 2021 yesterday, each team used it to find additional players to optimize team strength.
With a swift movement, the Olympus ONIC team has announced the arrival of new players since the first day of the opening of the Transfer Window. The presence of new players FELIX4YOU complements the strength of the players from the yellow hedgehog team that is shining, this will certainly be a danger signal that should be wary of by competing teams.
Also Read: Free Fire Cikarang Community Presents War At PPKM Tournament, Come Register!
Also Read: Get the Swagger FF Sauce Bundle at the Latest Free Fire Hacker Store Event!
Muhammad Daffa Ardiansyah or familiarly called FELIX4YOU is known as the artist of one of the social media platforms, TikTok. With his skill in playing games Free Fire made his name skyrocket.
In addition, Felix also had the opportunity to take part in a tournament between YouTubers with William GZ and his friends. Thanks to his extraordinary skills, Felix became the spotlight of YouTubers and several Esports team coaches who were amazed by Felix's game performance.
FELIX4YOU, I'm Very Happy to Join ONIC Olympus
Seeing a lot of positive responses from famous people in games Free Fire against the game, Felix still doesn't believe it. He said that initially he only participated in the Fast Tournament, until ONIC Tabul made an offer to join the Olympus ONIC Squad.
"Initially, I only participated in the Fast Tournament, Sis. Then Mr. Fayad reaction gameplay me and suddenly I was in chat with Bang Tabul for a trial to ONIC Olympus," said Felix to Berita Booyah.
FFML Season IV Division 1 Day 6 became Felix's first match on the Free Fire competitive stage. Felix expressed emotion mixed with happiness because he could join the yellow hedgehog team to continue to strengthen the throne at the top of the POT B standings.
"I am very happy to finally be able to taste one of Free Fire's prestigious stages. Moreover, being able to join the Olympus ONIC team, I still can't believe it, sis."
Just A Little Nervous on Stage FFML Season IV Division 1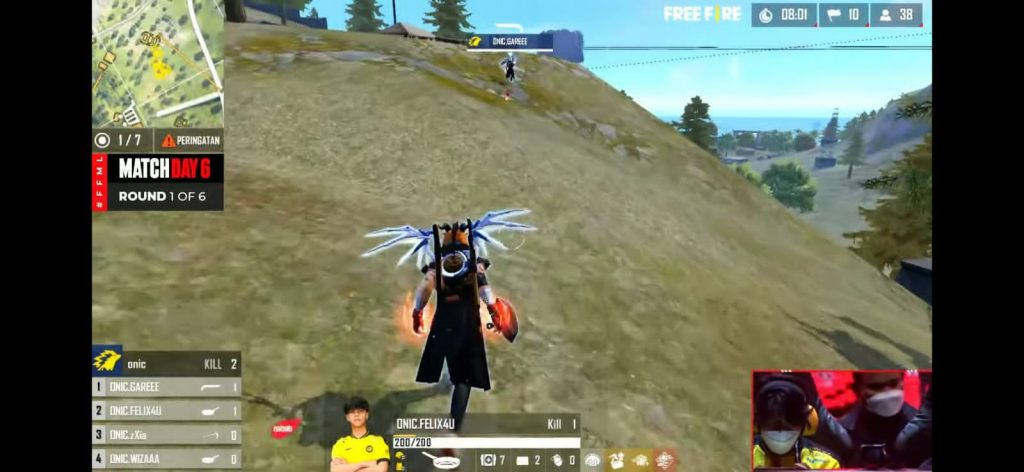 The tough competition, of course, makes the tournament even more tense. Interestingly, Felix said that he only felt a little nervous because he was already used to appearing in several tournaments.
"When I performed yesterday, I was nervous. But only a little bro. Maybe because I have often participated in minor tournaments so I am quite used to the tense atmosphere," he explained.
The maturity of Olympus' ONIC strategy was increasingly seen with good performance on Match Day 6 yesterday. However, Felix revealed that he had not fully performed optimally because he was still in the process of adapting.
"For my performance yesterday, I don't think it has performed optimally, Sis. Because I still have to adapt too."
Deciding to join a team, of course, many find a variety of new habits. Felix feels very happy with the Olympus ONIC team with the very atmosphere of his colleagues humble, especially with the captain, Wiza.
"I found it easy to adapt to my ONIC Olympus teammates. One of them is Wiza, because she is a cool person and always gives good directions," he explained.
Finally, Felix conveyed his goal to bring the Olympus ONIC team to become champions and even to become Indonesian representatives on the world stage.
---
Don't want to miss a series of other interesting information about Free Fire? Don't forget to follow TikTok, Instagram, Facebook, and YouTube from Booyah News!