Hi Buddy Booyah!
Last night became a hot battle towards Mid-Season FFML Season IV Division 1. The teams really put all their strength for the same goal, namely to get 20 league points.
At the same time, the NXL Ligagame team was a big surprise for the other teams. His suddenly hot performance that managed to win 2 Booyah in a row made NXL Ligagame the attention of many teams.
Also Read: Evo Gun MP40 Predatory Cobra FF Returns to the Faded Wheel!
Also Read: RRQ.Jars Reveals Need More Adaptation With RRQ Hades Squad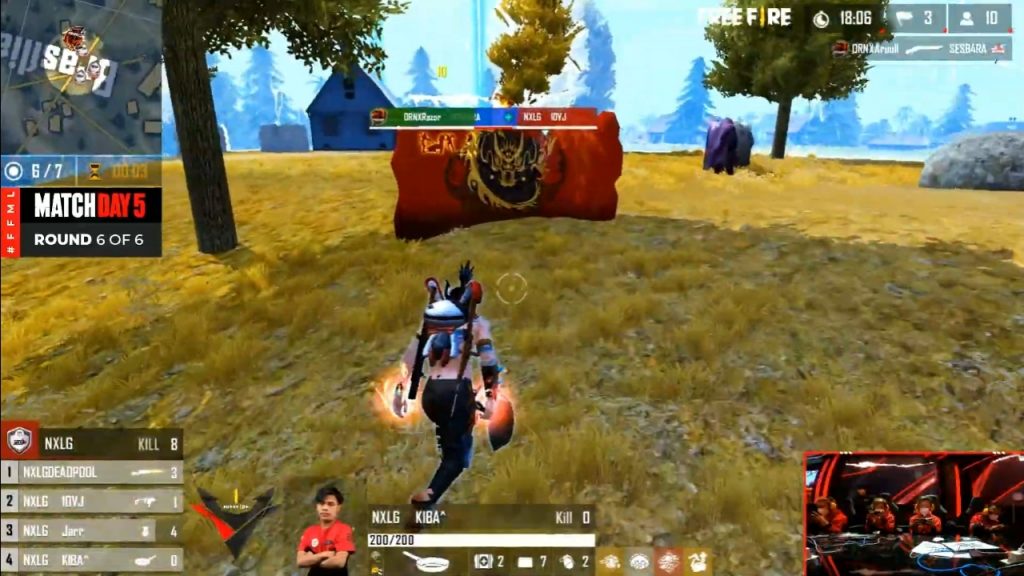 In the following, Buddy Booyah can see the list of teams that won Booyah in FFML Season IV Division 1 Day 5 yesterday.
Match 1 (Bermuda): KINGS Esports
Match 2 (Kalahari): Island of Gods
Match 3 (Purgatory): RRQ Hades
Match 4 (Bermuda): Bona fide Esports
Match 5 (Kalahari): NXL Ligagame
Match 6 (Purgatory): NXL Ligagame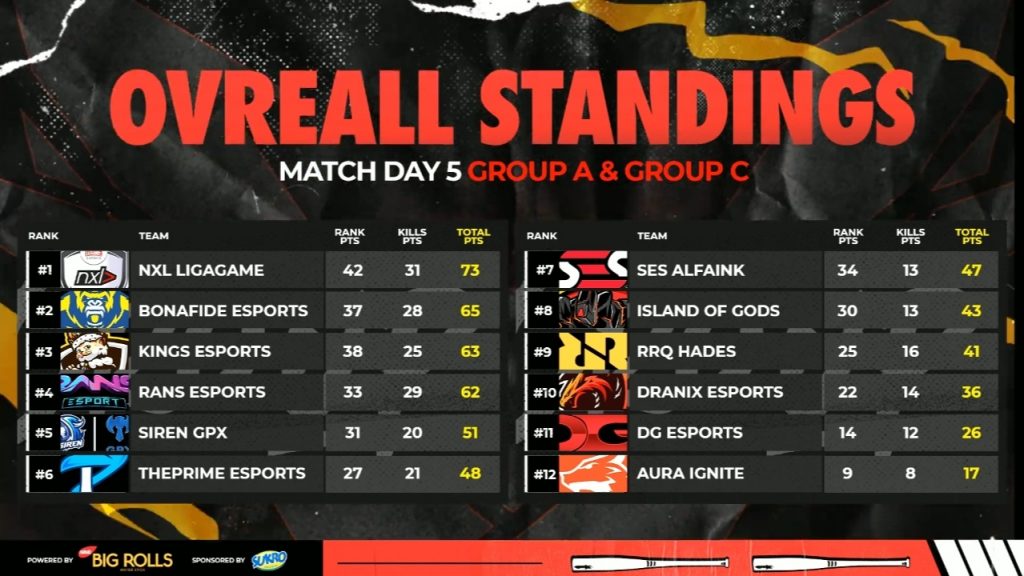 Thanks to 2 Booyah's pockets and 31 kills, NXL Ligagame slid to the top of the standings with a total of 73 points. At the same time, NXL Ligagame became a predatory team on Day 5 FFML Season IV Division 1 yesterday.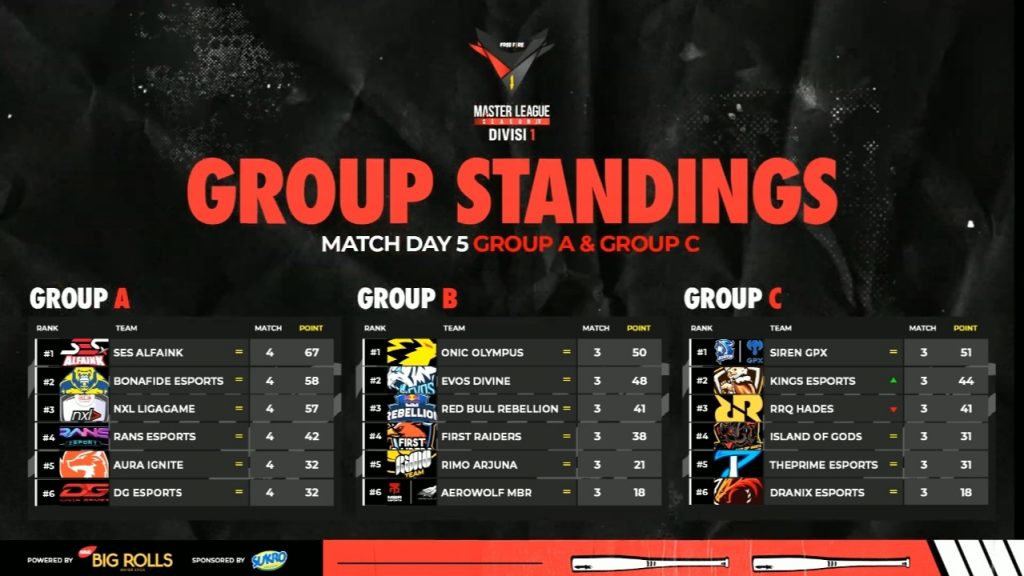 However, even though the match was fierce, the position of the teams in POT A did not change at all. SES Alfaink who only got 10 points last night still maintained the top of the standings. However, NXL Ligagame managed to narrow the gap with Bonafide Esports. It only took 1 point the next day NXL Ligagame was able to depose Bonafide Esports to the bottom.
In POT C, SIREN GPX is still comfortably at the top of the standings. KINGS Esports who got Booyah on match The first managed to shift RRQ Hades to the third position.
Tomorrow will be betting on the twelve teams from POT B and POT C. The results of the Mid-Season FFML Season IV Division 1 will be determined by tomorrow's hot battle at live streaming YouTube, Facebook Live, and Booyah Live from FF Esports ID!
---
Don't want to miss a series of other interesting information about Free Fire? Don't forget to follow Tiktok, Instagram, Facebook, and YouTube from Booyah News!