Hi Buddy Booyah!
Weapons in Free Fire are still being updated and added in number to make it easier for players to choose when playing. Until now, Free Fire has had at least more than 25 weapons that are ready to be used.
Each weapon has its own advantages and disadvantages. Not all Free Fire (FF) weapons are the same in terms of their abilities and strengths. This makes players wiser when choosing weapons later.
Also Read: It turns out that this is the reason SES.Frank Switched the Game to Free Fire!
Also Read: Free Fire (FF) Collaboration Event Special Emote List! Yours Complete?
Free Fire (FF) weapons also have their own characteristics and uniqueness. There are several weapons that seem to have been equipped attachment scope on the weapon. This will make it easier for players to use it.
So what weapons are present with carrying scope? Let's find the full answer in the following discussion on Booyah News.
M500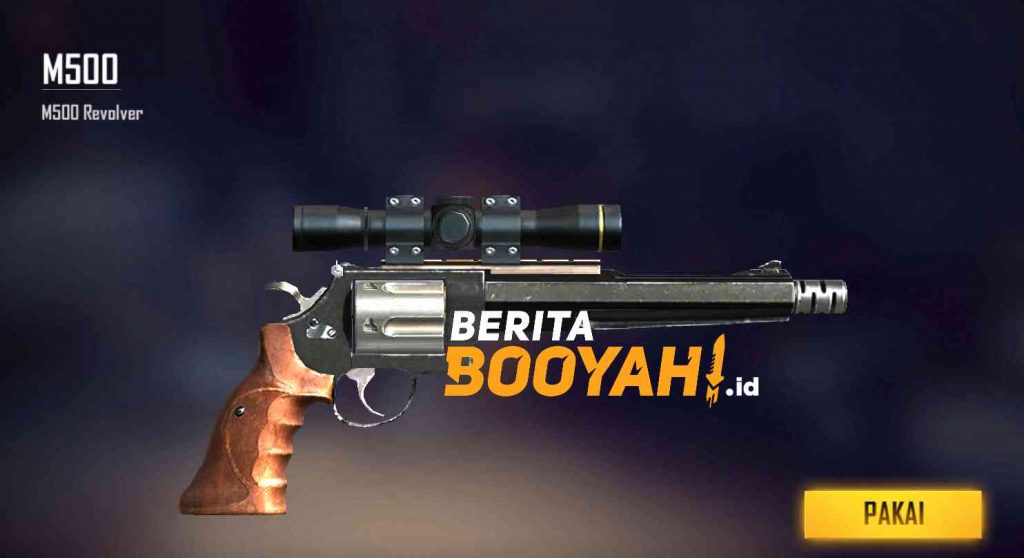 Weapon M500 belongs to the range of Pistol weapons. Buddy Booyah can find this one weapon in the game in Battle Royale and Clash Squad modes. M500 being the only Pistol weapon equipped attachments scope.
XM8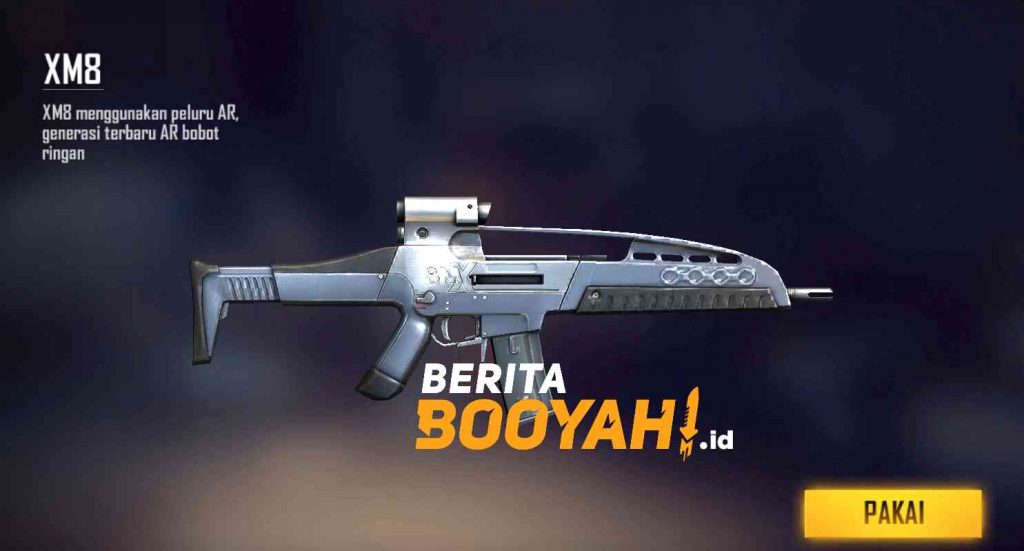 This AR weapon has fire rate which is pretty fast. Armed with damage big enough to make XM8 become one of the AR weapons that is quite lethal. To make it easier for players, the weapon has been embedded 2x scope to broaden the player's vision.
credits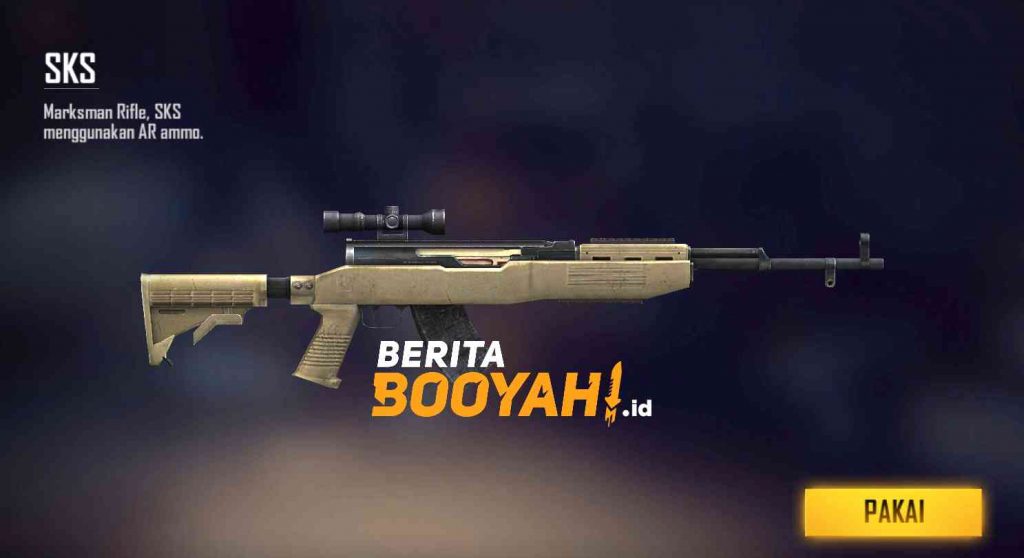 Included in the ranks of weapons of type Marksman Rifle, seems the power of the weapon credits can't just be ignored. Armed with AR Ammo bullets and damage big, make credits can be a deadly weapon for its users. The weapon has also been embedded 4x scope.
SVD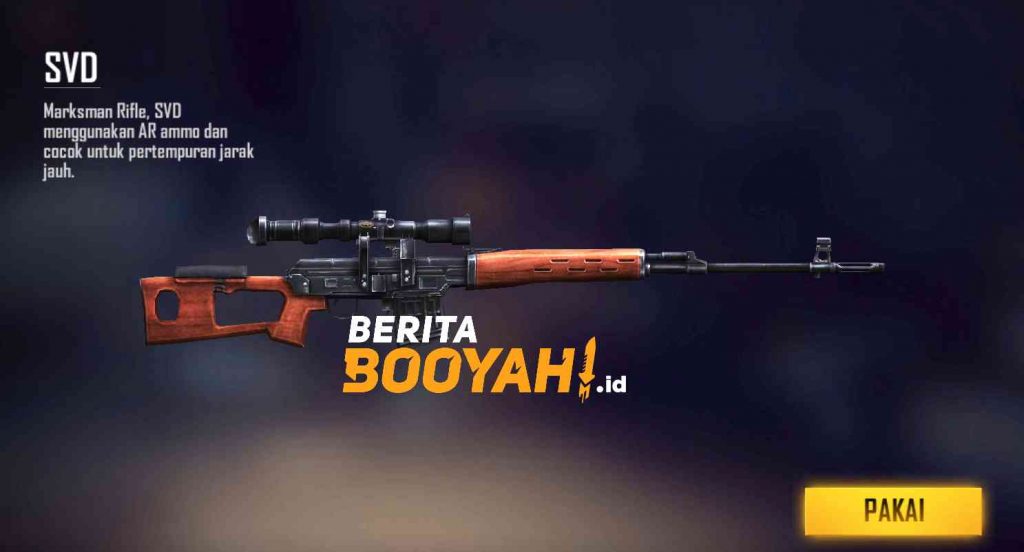 Still 1 type with credits, SVD also become one of the types of weapons Marksman Rifle in Free Fire (FF). This one weapon becomes a very lethal weapon with damage Very large. The enemy will be instantly killed in a few shots by this one weapon.
Woodpecker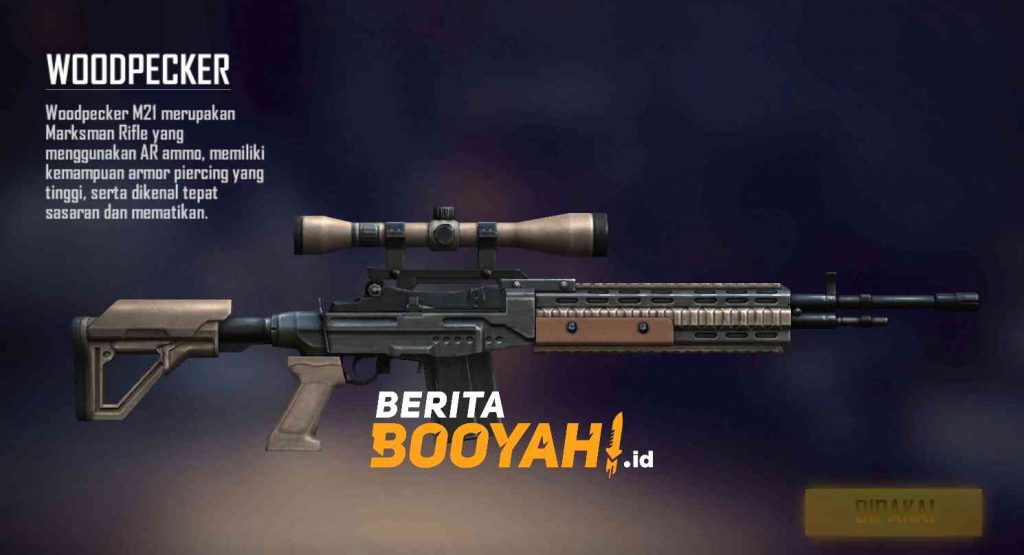 Even though a weapon that hasn't been around for a long time, it seems Woodpecker included in the weapons that are quite deadly in Free Fire (FF). Strength damage produced by this one weapon is enough to make the enemy run away.
VSS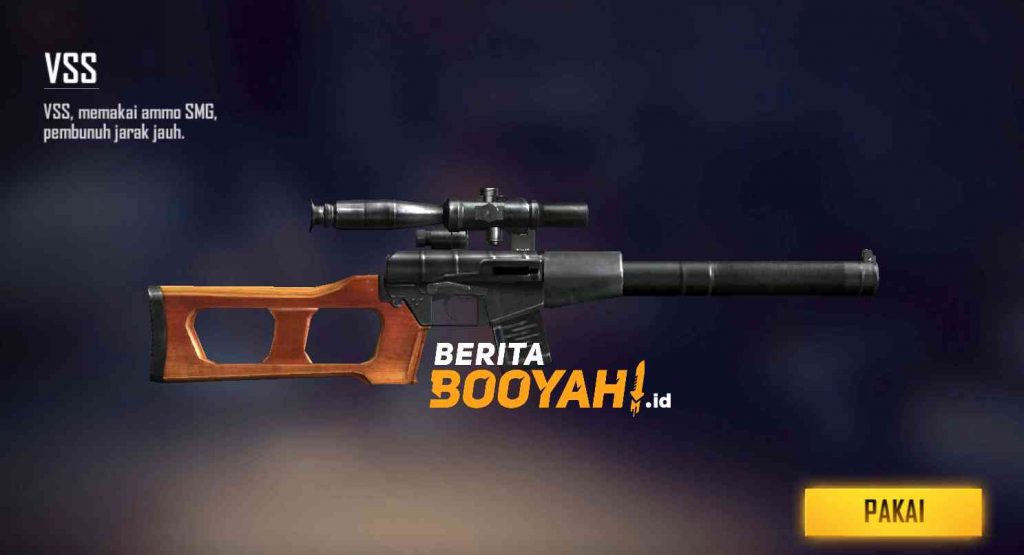 VSS being the only weapon from the SMG lineup equipped scope. This one weapon does have damage which is relatively small. However, players can maximize their use by pairing attachments high level.
---
Don't want to miss a series of interesting information about other Free Fire? Don't forget to follow Tiktok, Instagram, Facebook, and YouTube from Booyah News!