New Released, Here's How To Get MLBB x Star Wars Skins For Free!
The MLBB x Star Wars event has finally been officially released by introducing Darth Vader and Master Yoda into the game.
Argus himself is believed to get a skin from Darth Vader, while Master Yoda will be played by Cyclops.
To get the skin variant, of course you need to spend a relatively large amount of money.
However, it turns out that there is another way to get MLBB x Star Wars skins for free from Moonton.
READ ALSO: Hayabusa War Ax Troubled? These 5 Counter Heroes!
Official Challenge From Moonton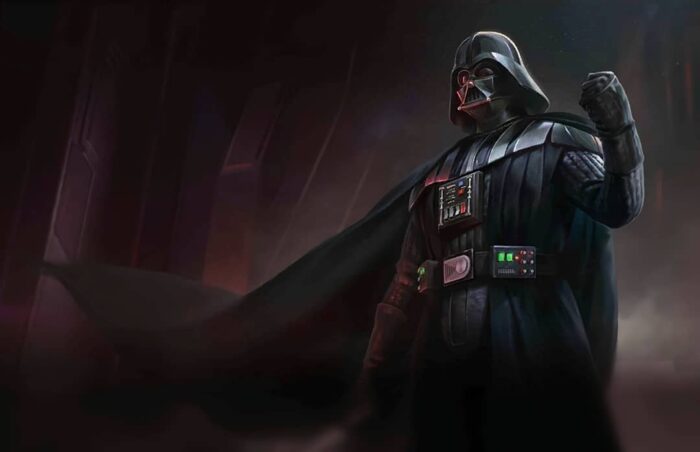 To welcome the latest collaboration of MLBB x Star Wars, Moonton himself has prepared a challenge for fans of their game.
Of course, the winners will get several skin variants, including collaboration skins with Star Wars and elite skins that can be collected.
Just like in general, of course, this challenge requires you to work on the conditions made by Moonton.
Just Make Instagram Stories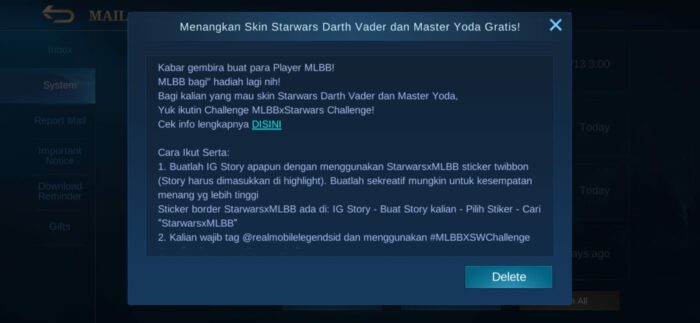 The challenge itself was actually announced via a message in the game. Here are the requirements to win the skin.
Make any IG Story using StarwarsxMLBB sticker twibbon (must be included in highlight).
The StarwarsxMLBB border sticker is on: IG Story – Create Your Story – Choose a Sticker – Search for "StarwarsxMLBB"
You must tag @realmobilelegendsid and use #MLBBXSWChallenge
You have to tag 3 of your friends
One Instagram account can upload a maximum of 5 stories
30 winners will be chosen with a total prize of 10 starwars skins and 20 elite skins
Assessment is based on creativity (30%), story quality (30%), and jury decisions (40%).
This is certainly interesting to follow because it will not spend a dime to get the Star Wars x MLBB skin. Interested in trying Spinners?
READ ALSO: 10 Hero Mobile Legends (ML) Most Suitable To Use Fighter Emblem "Festival of Blood"
Don't forget to visit the SPIN Website for other latest updates, and follow our Instagram and Youtube.