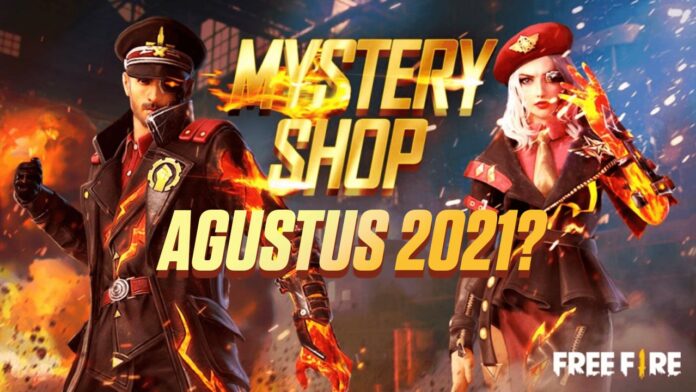 Mystery Shop FF Coming in August 2021? This is the Fact!
In June and July 2021, Free Fire (FF) in Indonesia did not get an event favored by many FF players, namely the Mystery Shop.
Of course, the absence of the event has disappointed many players because the Mystery Shop was last brought in in May 2021.
But 2 months have passed and Free Fire players are now back hoping that this big discount event will come again.
Also Read: Dimitri Vegas & Like Mike Characters Will Come to Free Fire (FF)!
Then the question is, will the Mystery Shop be present in August 2021? In this article we will discuss it.
Mystery Shop August 2021?
One of Free Fire's popular content creators, Wawan MKS, has made a video on his Youtube Channel where he talks with Free Fire GM Ari Kriswanto.
One of the questions asked by Wawan was "Will the Mystery Shop be available in August 2021?"
Currently GM Kriswanto cannot provide an answer to this question, but he explained that the answer will be revealed in mid-August.
"Actually, I already know if this (Mystery Shop) exists or not, but I think I will answer this in Kulgar content in a few weeks" – GM Kriswanto
Also Read: 2021 Permanent Free Fire (FF) Redeem Code, Is There Any?
Also Read: M4A1 Star General Comes Free at the FF Booyah Merdeka Event!
That's GM Kriswanto's explanation about Mystery Shop Free Fire (FF) in August 2021! That's why we all have to be patient until Garena's side makes an official announcement!
Don't forget to visit SPIN Website for more information, and follow the account Instagram and Youtube we.
source link