We have to know that the Motorcyclist Bundle is Coming Back at Free Fire (FF) this is a special event, because it will only last for a few days. Later maybe you won't meet anything like this, even the missed gameplay or Wolf now.
Every player does have fun playing the Free Fire game, so you always look happy when playing this game. Including participating in new events or missions, because every day there are also some interesting prizes that we have to use.
Especially for the presence of the 4nniversary Free Fire Special Free Ticket, one of the prizes that we should not miss at all. Then you will also see some new Events coming to the game, such as the most recent melee combat.
Especially for the Motorcyclist Bundle Coming Back to Free Fire (FF), one of the things that is indeed present and you can take advantage of it right now. Chances are if you take part in this Gold Royale, you will get cool prizes for you to use to compete.
Motorcyclist Bundle Returns to Free Fire (FF)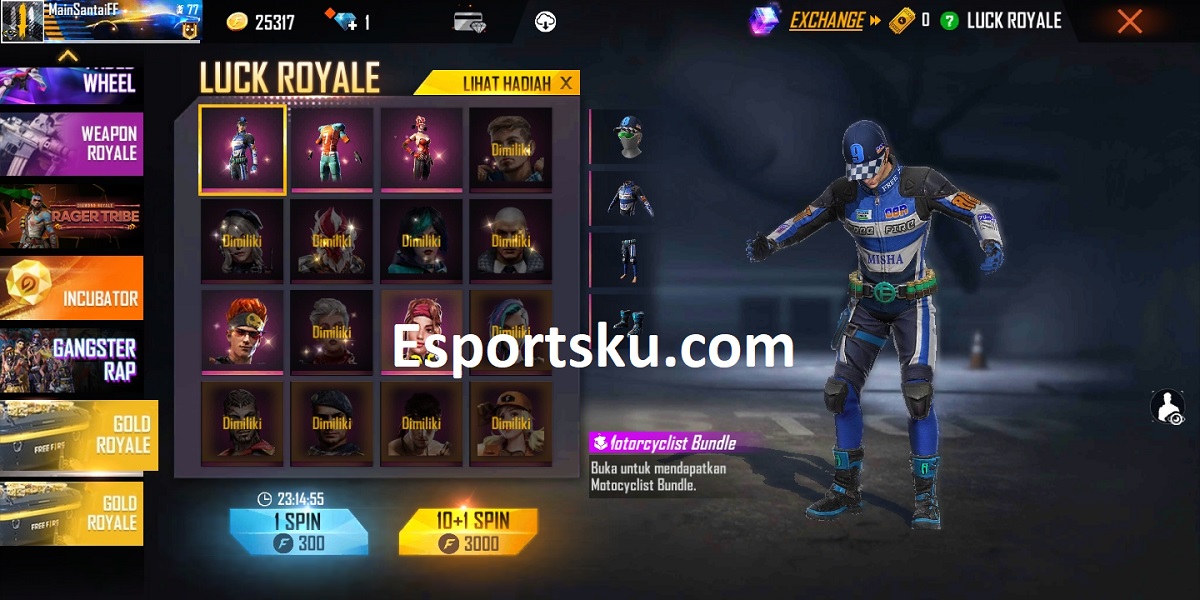 Of course, the Motorcyclist Royale is the thing we are waiting for the most, because here the prizes are all old bundles. This event will take place on August 28-30, 2021, so it will only last for a few days now.
Even those of you who didn't have it before, can have one of these Bundles for now. Maybe if you watch the Royale now, it might feel even better and you don't want to miss out on all the prizes that can be obtained.
Moreover, for the Bundle that is present at Gold Royale, you will find 3 which were indeed the most popular at the beginning of their release as well. You also have to immediately follow the event, so as not to miss a variety of attractive prizes that you might be able to take advantage of.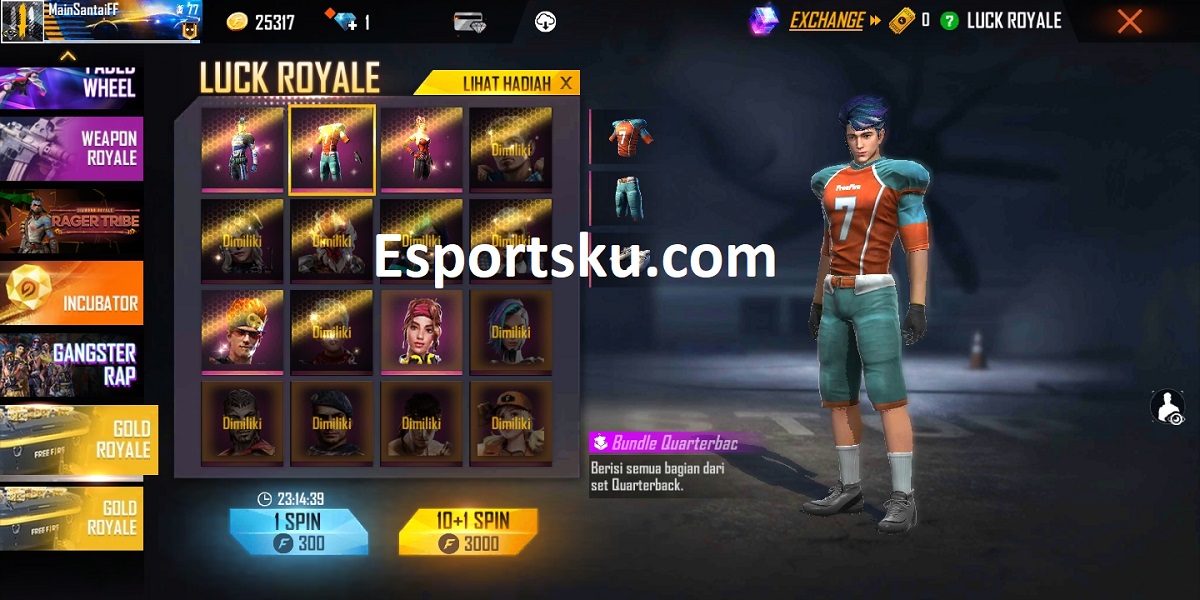 We can get all the prizes or 3 bundles right away for cheap, if you really want to have one of the prizes. Maybe the way to play or join is the same, like for example doing that on other spins.
You will have to enter the Free Fire game first, then select the section that says Lobby on the left.
Then after you see the contents of the Royale section, then now is the time to look for the one named Favorite Gold Royale.
After you find this, then now is the time to do Spin using the existing Gold.
300 Gold for 1 Spin and 3000 Gold for 10 Spins, of course a pretty cheap price for Royale Free Fire.
You may have different luck to get this prize, I hope you will.
The bundles or prizes that we get from Gold Royale will also come directly to the Free Fire Vault and Inventory.
Getting an interesting Bundle from the current Event, might give something quite cool.
Now because now the event has already appeared the Gold Royale, then immediately those of you who want to pull can try it right away. Who knows Hockey can get one of these rare Bundles right now.
Because every prize you get in Gold Royale is indeed long, surely many will like it if events like this continue.
After knowing that the Motorcyclist Bundle is back in Free Fire (FF), then it's time for you to spin or not. Because the presence of Gold Royale, which is a Favorite, is also a player's request, just enjoy what is present.
Then you can use the Free Fire Spin Hockey Tips, so that the chance to get this main prize is bigger than usual. Because that will help the player, in getting the prize.
Keep visiting Kabargokil for the latest information, Follow our Kabargokil Instagram and YouTube news, too!