You need to know the answer to the Moco Puzzle Free Fire (FF) event, so you can finish this event as soon as possible. Then for the problem the answer is also nothing too difficult, as long as you yourself do it seriously.
Because there are also several new events that are present in the Free Fire game, for you to finish soon and maybe you will like it. Of course, what will appear in this game now, is quite a lot and you won't want to miss it at all.
Even for the current Moco Rebith Free Fire Event Schedule, it's quite a lot and definitely profitable for all of us. Because it will give a lot of prizes, but you have to complete every mission that is present in the event in order to have it.
Especially for the answer to the Moco Puzzle Free Fire (FF) event, you must know and don't want to miss this opportunity. Because there are several prizes that we can get, if you manage to pass the answer and try it directly in the game, yes.
Moco Puzzle Free Fire (FF) Event Answer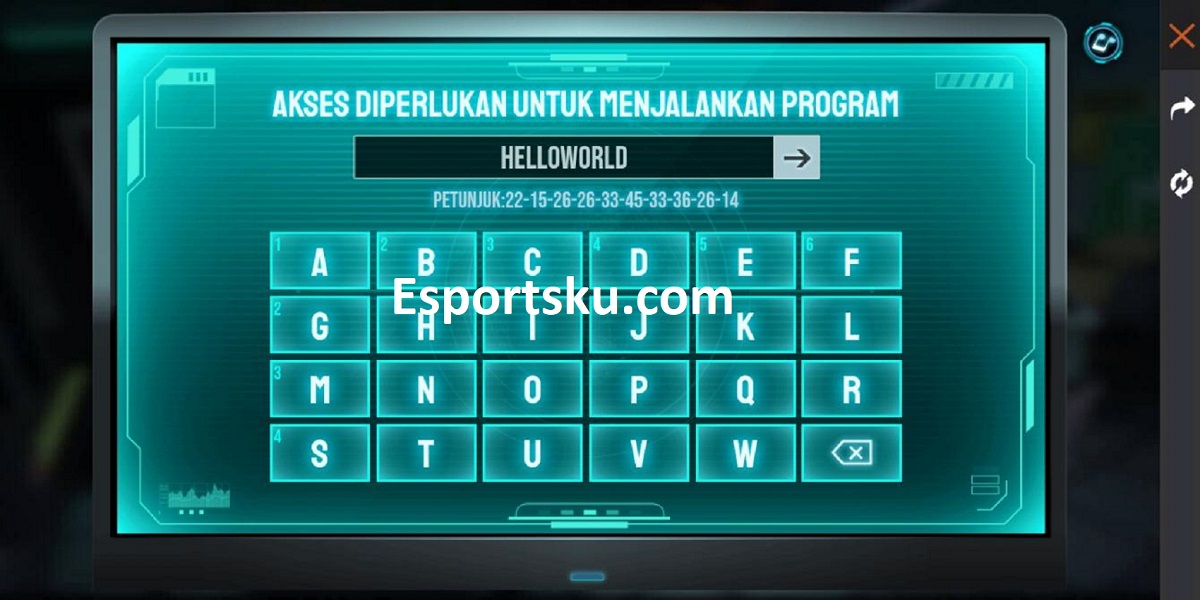 At this Moco Puzzle Event, we did get questions from moco, so of course we had to answer the puzzle. Well, the real answer to this Moco Puzzle Event is actually Helloworld, but many are confused because of the earliest puzzle.
When the question appears, players get a code first, then you use it to find out the answer. If I'm not mistaken, the code for the statement is 22 – 15 – 26 – 26 – 33 – 45 – 33 – 36 – 26 – 14 which you have to solve first.
But because the answer is also obvious, then you should know more and you can find out for yourself. If you really like things related to puzzles, now is the right time to try to solve them.
Well, Kabargokil will also provide an explanation of why the answer is HelloWorld, even though it was the first time it appeared and I immediately knew. The following is every letter in the number that appears as a combination at the event, it will definitely feel more interesting.
22: H
15: E
26: L
26: L
33: O
45: W
33: O
36: R
26: L
14: D
Now, each of these numbers has a different letter, so you can just order from the top to the bottom. Of course, those of you who are still confused about this event and the answer, now just answer or just fill in Helloworld and everything will be over immediately.
Things like this will indeed help you more easily, so as not to miss the event and the prize. There is already a Clue, even in a Match, you can find the Clue on any Bermuda Billboard Board or other map.
If you have completed this mission, then immediately get a lot of cool prizes that we can't miss too. There will definitely be lots of cool prizes, for players to get right away and maybe it's quite interesting right now.
Including for some other answers, even the Password you need for the event. More recently, the Free Fire game continues to provide exciting things, so that players can be more enthusiastic about playing.
After knowing the answer to the Moco Puzzle Free Fire (FF) event, now is the time to try the event. It will definitely be easier, for players who follow this if you already know every answer too.
Including how to play the Pew Pew Pew Free Fire event, one of the games we must have played in the past. Easy and fast, for those of you who want to get lots of prizes.