Mobile Legends Share Free Epic Skins On Independence Day, Here's How!
Indonesia's 76th independence day does not feel like it will be celebrated in the coming days.
Just like in general, Independence Day does not escape lively celebrations, including Mobile Legends as one of the favorite games of the Indonesian people.
The reason is, this time Mobile Legends is ready to distribute epic skins for free to loyal fans who take part in the challenges of the game.
READ ALSO: This Roamer Hero Is Powerful To Fight Buff, Make Your Opponent Mentally!
Areca Climbing Challenge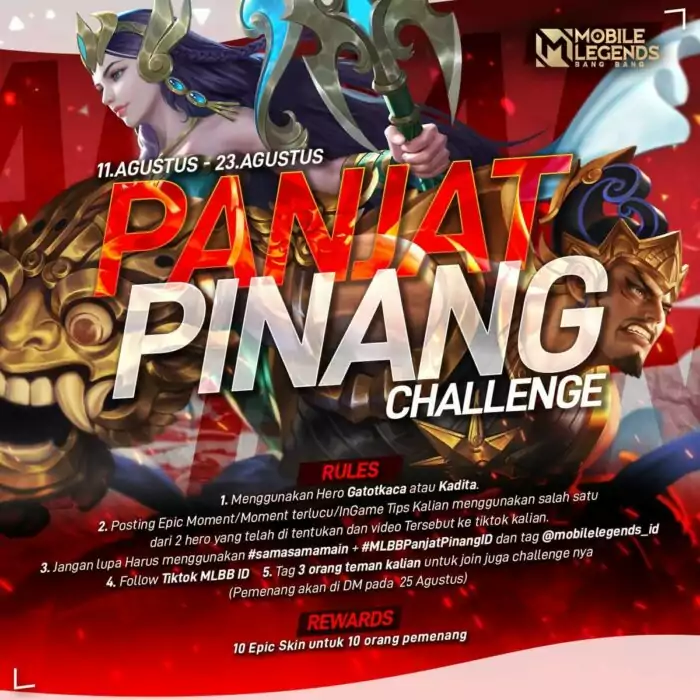 Of course, to get the epic skin for free, you need to do some of the challenges that Mobile Legends does.
This time the challenge is named the Panjat Pinang Challenge where you have to use one of the heroes inspired by the Indonesian legend, namely Kadita or Gatot Kaca.
---
Cheap MLBB Diamonds

---
To follow it is also quite easy, you just need to record your entertaining actions using one of these heroes.
So here are the complete rules for taking on the challenge.
Using Hero Gatotkaca or Kadita
Post Epic Moment / Funniest Moment / InGame Tips you use one of the 2 heroes that have been determined and the video to your tiktok
Don't forget to use #samasamamain + #MLBBPanjatPinangID and tag @mobilelegends_id
Follow Tiktok MLBB ID
Tag 3 of your friends to join the challenge too
Until August 23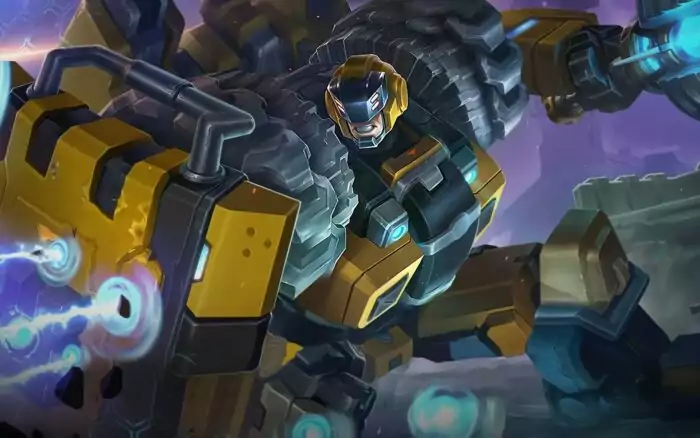 Interestingly, this event will last until August 23 and of course it will be your golden opportunity to prepare your own unique video.
Later, there will be 10 lucky winners who will be announced to get epic skins from Mobile Legends for free.
The announcement itself will be announced on August 25 and will be directly DMed by Mobile Legends' social media. Interested in trying Spinners?
READ ALSO: These 5 Secret Items Successfully Counter Nana's Deadly Damage!
Don't forget to visit the SPIN Website for other latest updates, and follow our Instagram and Youtube.