Microboy spoke about the failure of EVOS Reborn at PMNC 2021. This failure has an impact on the absence of EVOS in the current PUBG Mobile Pro League (PMPL) ID Season 4.
PUBG Mobile's official tournaments have tiers. To be able to enter the pro player level, namely PMPL, a team must first win an open tournament.
There are at least two official open tournaments from PUBG Mobile, namely PUBG Mobile Club Open (PMCO) and PUBG Mobile National Championship (PMNC).
At PMNC ID 2021, there were teams that were relegated from PMPL ID Season 3 which required them to repeat from the open tournament in order to play in the fourth season. One of them is EVOS Reborn.
EVOS with the new line-up returned to play at PMNC last but unfortunately they failed to make it into the top 9 according to the slot. The white tiger team had to settle for finishing in 9th position with only 83 points.
As a result of this failure, EVOS Reborn does not compete in PMPL ID Season 4 at this time. Even so, they still have tickets to be able to play in PMPL SEA Season 4. That's because of their good game, which was runner up in PMPL SEA Season 3.
Microboy Speaks About the Failure of EVOS Reborn at PMNC 2021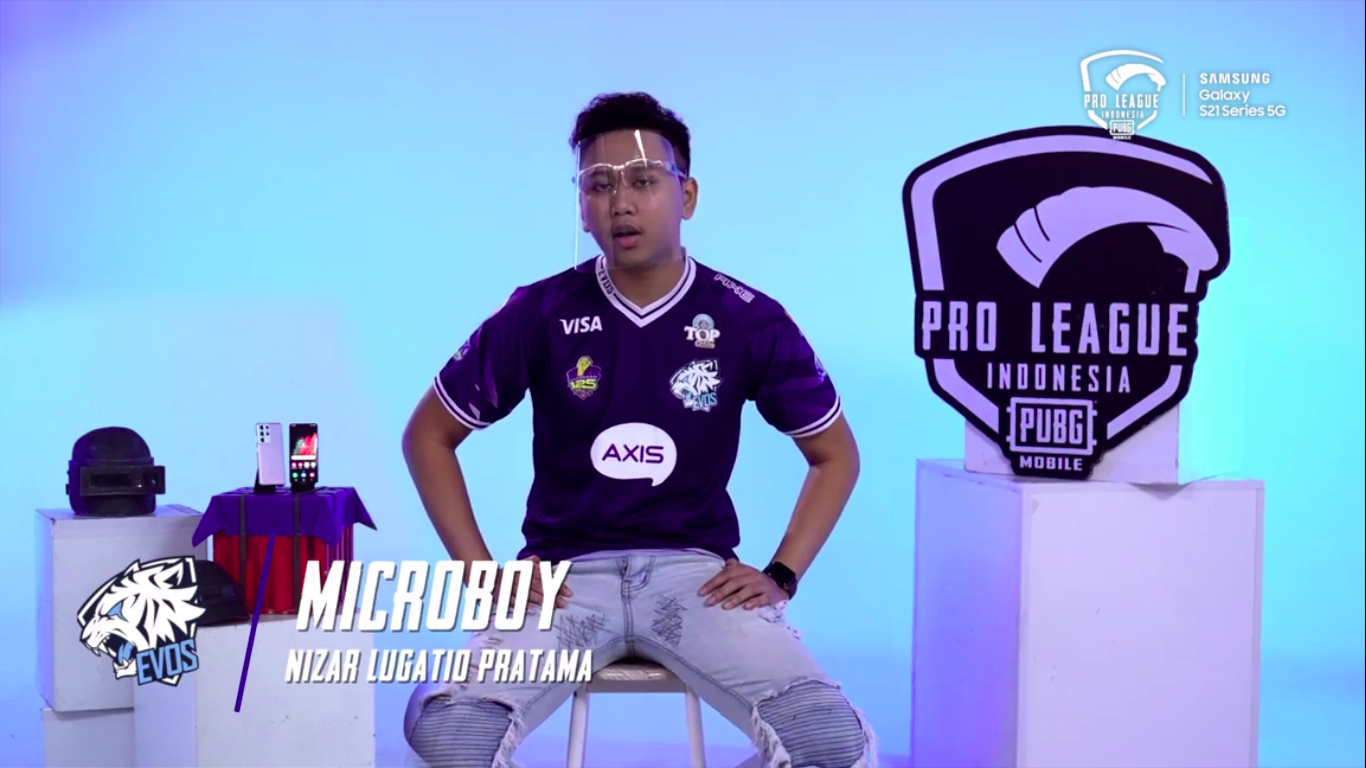 Regarding the failure of EVOS Reborn at PMNC 2021, EVOS Microboy also spoke up. Especially regarding the obstacles that the PUBG Mobile team faced during the last open tournament.
Reported from Score ID quoting from ONE Esports, the following is Microboy's expression regarding the failure of EVOS Reborn at PMNC 2021, "If you want to say it like that (only KF shines), yes, it has been proven that way, right, KF has also entered the ranks Terminator or MVP of the PMNC 2021 grand final while the three of us haven't been able to play well or OP like KF."
"The problem is that we also don't get the moment because in PMNC some players are often kidnapped at the beginning until there are only two people left or when we are four but the zone is very difficult for us to enter," he continued.
Microboy revealed about the cripple of EVOS Reborn if KF and RedFace who were the spearhead of EVOS were eliminated first.
That would leave Microboy and Lyzerg. In accordance with what Microboy admits that it is difficult for both of them to survive in order to get maximum points.
Source by [author_name]