Hi Buddy Booyah!
After the end of the Free Fire x Street Fighter collaboration, it seems that Free Fire is immediately getting ready for the next collaboration. What else if not the Free Fire x McLaren collaboration which was announced some time ago.
Will bring a variety of McLaren vehicles to Free Fire exclusively. Buddy Booyah, after previously having McLaren P1™ Helios which can be obtained as a FF Top Up Bonus prize, this time there will be a McLaren skin which can also be obtained in the latest Top Up Bonus!
Also Read: Sipit Gaming Tells About How Staysip Was Formed To Join Esports Brothers!
Also Read: The First Mini UZI FF Gun Skin Released! Here's How to Get It on Free Fire!
Having a fairly simple name, namely McLaren Racing, let's see the following article to find out the Top Up Bonus event to get a McLaren Racing skin which becomes a skin for Sports Car vehicles.
Skin Sports Car McLaren Racing Free Fire (FF)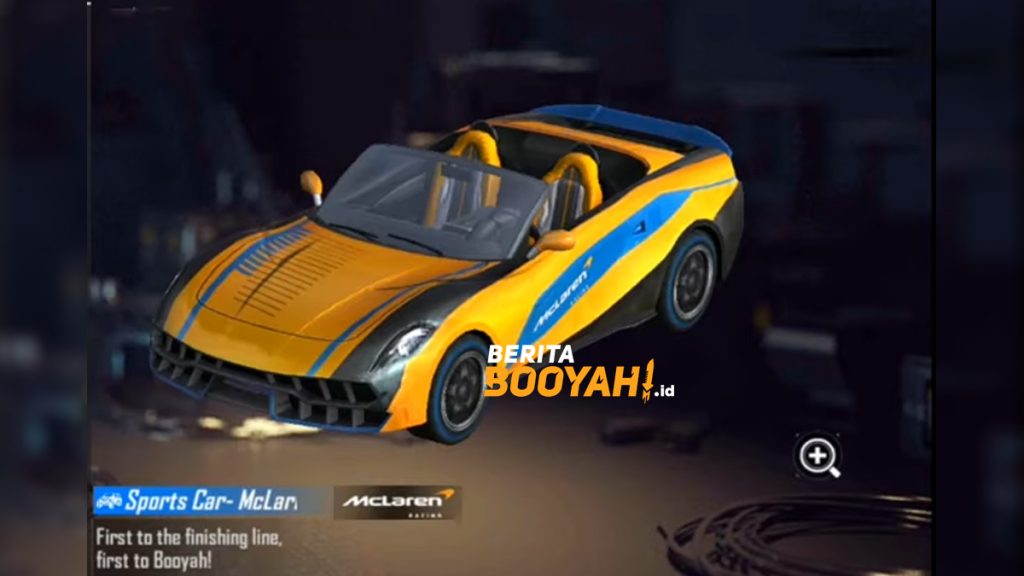 Unlike the McLaren P1™ Helios skin which has a closed roof, this McLaren Racing will have an open roof appearance. Even so, this McLaren Racing FF skin is still cool, especially with the McLaren logo.
Well, to be able to get this McLaren Racing FF skin, Buddy Booyah can get it as a Top Up Bonus by Top Up at least 140 Diamond. Later, the McLaren Racing FF skin prize can be directly claimed, Buddy Booyah.
Make a top up worth a minimum 140 Diamonds.
Visit the In-game Events Tab Event>Top Up Bonus.
Click "Take".
Prizes will go directly to Vault/Collection you.
Keep in mind, the event to get this McLaren Racing Free Fire (FF) skin will be limited. The McLaren Racing Free Fire (FF) skin Top Up Bonus event will take place from 17 July 2021 to 23 July 2021.
How, easy enough right? Don't let Buddy Booyah miss getting a McLaren Racing skin that can be obtained through the latest Free Fire Top Bonus event!
---
Don't want to miss a series of other interesting information about Free Fire? Don't forget to follow Tiktok, Instagram, Facebook, and YouTube from Booyah News!