Hi Buddy Booyah!
A few days ago, through the Completion Gacha Free Fire event, we again presented a Gun Skin with the theme of Winterlands 2021. Of the two existing skins, one of them is Gun Skin M1887.
M1887 Winterlands 2021 has a white appearance and is indeed suitable for the Winterlands 2021 theme. This Gun Skin was previously present in December last year through the same event.
Also Read: This is the reason why you must have Jai FF before it is deleted!
Also Read: These 3 Items Must Be in the Vault of Free Fire Players!
Then, what is this M1887 Winterlands FF Gun Skin? worth it or is it worth having for Free Fire (FF) players? The following Booyah News has a review for Buddy Booyah!
M1887 Winterlands 2021 stats
You could say, Gun Skin M1887 Winterlands has a pretty interesting addition of stats with the addition of Range. Even so, it must be paid quite expensively with a reduction in Reload Speed.
Statistics:
Range(++)
Movement Speed(+)
Reload Speed(-)
Is the M1887 Winterlands 2021 Worth It?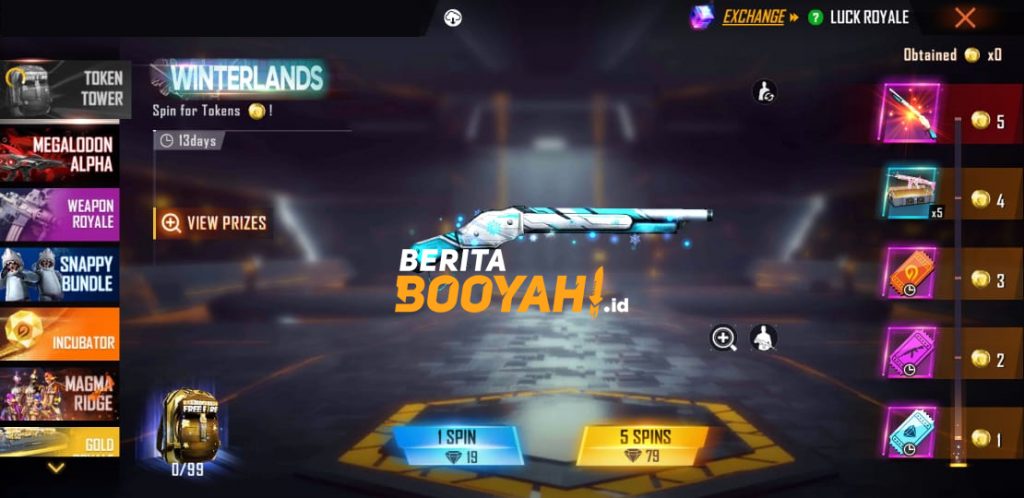 Actually, to be able to tell what a Gun Skin is worth it or not, it can't be separated from the various situations and conditions from Buddy Booyah regarding this Gun Skin.
For more details, Booyah News will describe various examples of why the M1887 Winterlands 2021 works worth it or you should not really need to have.
M1887 Winterlands 2021 will be worthy of your possession if:
BDon't have any M1887 Gun Skin yet
Want to collect Gun Skin M1887
You feel that your current Gun Skin M1887 is less attractive
Meanwhile, some reasons why the 2021 M1887 Winterlands would not be worth owning are:
You already have the M1887 Rapper Underworld and have had enough
You feel M1887 without Gun Skin already has a long Reload Speed
You are satisfied with your current M1887 Gun Skin
In your opinion, Buddy Booyah, what do you think? What is Gun Skin M1887 Winterlands 2021 worth it to have in the current Completion Gacha event?
---
Don't want to miss a series of other interesting information about Free Fire? Don't forget to follow Tiktok, Instagram, Facebook, and YouTube from Booyah News!