M1887 Golden Glare FF Display and Stats Leaked!
Free Fire (FF) is known not only for their frequent collaborations, but this battle royale game also often makes cool skins, especially gun skins.
You could say Garena has released weapon skins that have very cool designs such as the Evo Gun Cobra, Draco Flame and many more.
Well, this time it looks like they will be releasing a gun skin that has a slick appearance! The gun skin is M1887 Golden Glare.
Gun Skin Golden Glare Appearance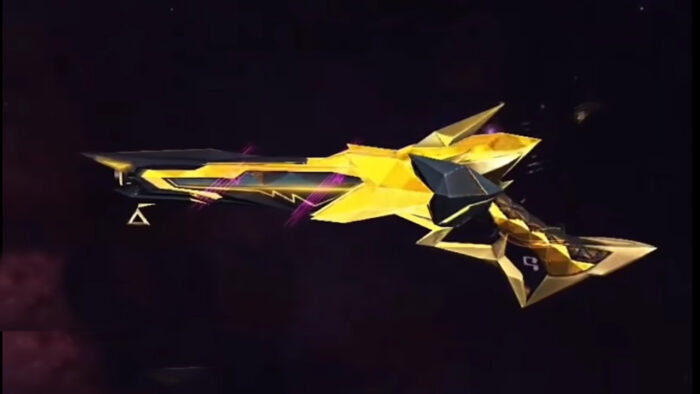 From the photo above, Spinners can see that this shotgun has a very different appearance from its original form.
Golden Glaren presents a sharp and futuristic design, with a combination of gold and black colors that are very luxurious.
Also Read: Download the Latest Ruok999 Macro APK FF, Can Auto Headshot?
If the player is seen holding the weapon, you will look like a player who has a sultan account.
M1887 Golden Glare FF stats

In addition to a luxurious design, the M1887 Golden Glare gun skin will also bring statistical changes that make this weapon even more powerful.
Here are the leaked statistics for the gun skin found by Dataminer FF:
Rate of Fire + +
Range +
Reload Speed ​​–
These stats will definitely make your M1887 even more powerful and deadly, especially in close combat.
Also Read: Get the Thrash Metallic Katana at Summer Spin FF August!
Also Read: These 4 Famous DJs Collaborate to Release FF's 4th Birthday Song!
Don't forget to visit SPIN Website for more information, and follow the account Instagram and Youtube we.