It turns out that this is the Modern Lucky Wheel V2.0 Free Fire (FF) Event, where it changes one of the events that was previously presented in this Free Fire game.
So it's not surprising, isn't it, if an event like this will indeed give you all a lot of prizes.
Even if you are Hockey, you can definitely get the main prize in there at a very cheap price for the player.
But it doesn't stop there for you to try the event, you are still given many other cool missions during the current period.
Where we ourselves know that the Free Fire Eid al-Adha Event Schedule, of course, is the choice of those of you who want free items too.
Of course, by participating in events like that, you will get lots of free gifts with very easy missions.
Especially for the Modern Wheel Free Fire (FF) event, maybe you don't want to miss something like this.
Check out the article below for the event.
Modern Wheel Free Fire (FF) Events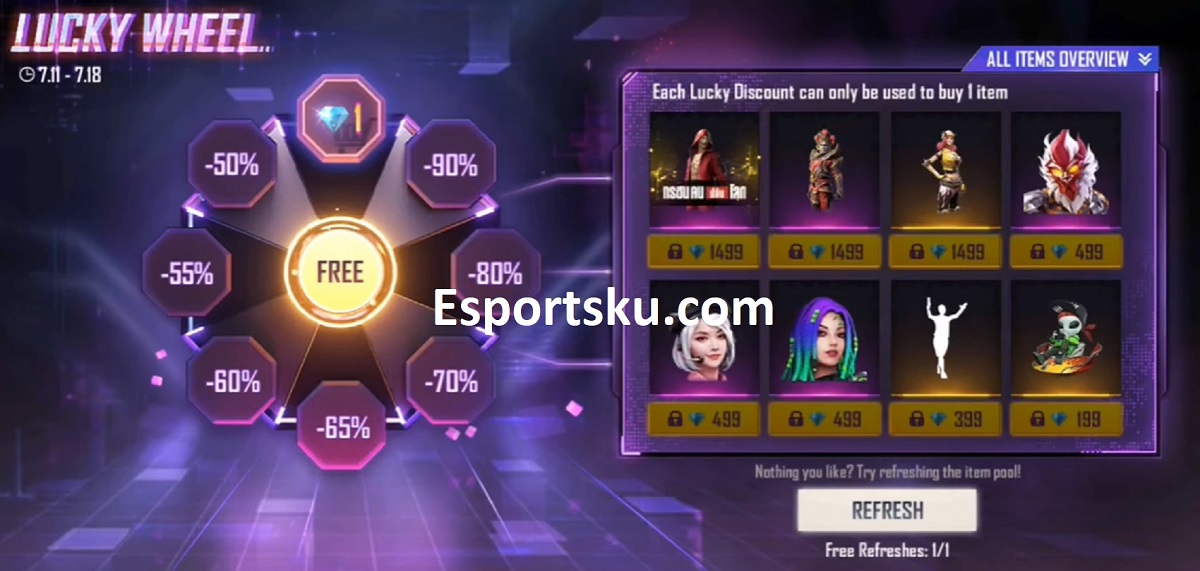 So for the current development of the Free Fire game, there are indeed various new things that players can take advantage of now.
Where for all the prizes on this Modern Wheel, definitely give the player one chance to join later.
It can also be said that for now, the Modern Wheel is one of the Spin Events that provides many cool prizes in it.
Of course, by presenting a gift like that, of course you immediately want to try it directly for the course of this new event.
You could say that for the Lucky Wheel V2.0 Free Fire (FF) event itself, it is a part of the Lucky Wheel Free Fire Web Event that has been presented.
It's just that the prizes given are quite different and include collaboration items and are rare too.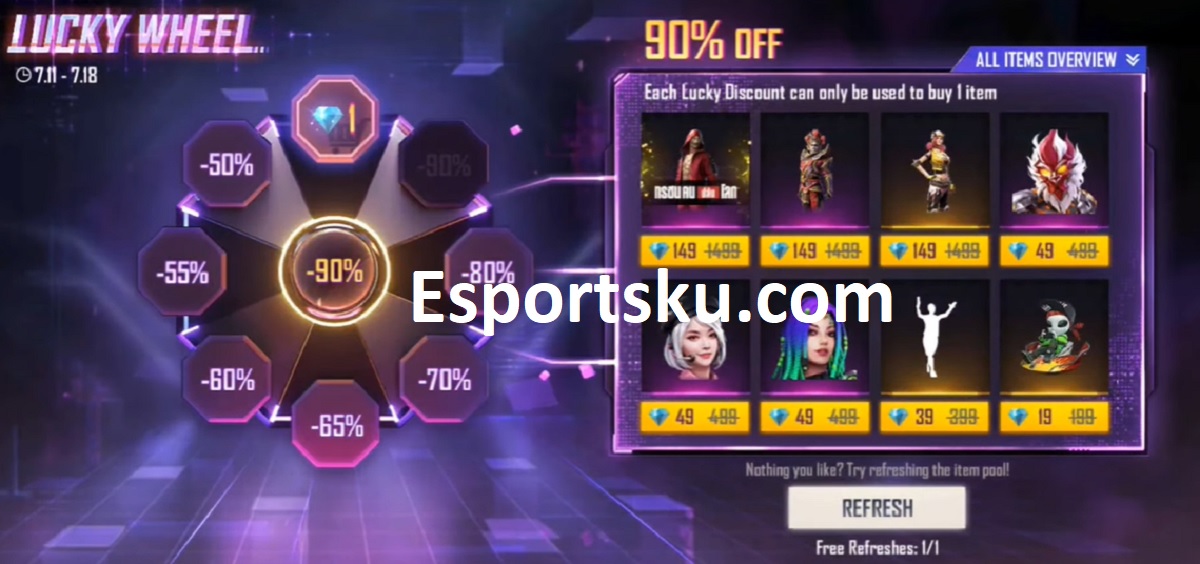 Here's how to take part in the Lucky Wheel V2.0 Free Fire (FF) event:
So this is included in the Lucky Wheel V2.0 Free Fire (FF) Web Event type, where the name is Lucky Wheel V2.0 or Modern Wheel for you to enter later.
After you find this event, just enter to be able to directly participate in the event and have a cheap discount inside.
On the right are items that you can buy, but you have to spin the discount for free on the left first.
When you want to start, it means that you have to spin for free first. The discount and if hockey can immediately get 90% or 1 Diamond for all prices.
If you have already received a discount and then purchased one of the items on the right, the discount will be played again and will be replaced.
When the discount runs out, you can't get other items anymore.
Here the items that you can buy are rare Bundles, Pets and also some other interesting things and Elite Pass Cards too.
So for now, this Modern Wheel Event is like that, there is a possibility that it will also be present on the Indonesian Server and you can try it later.
But right now we don't know whether it comes with a change in appearance or is it still the same as the previous version of the Event as well.
After you know how to join the Lucky Wheel V2.0 Free Fire (FF) Event like that, of course the main prize is a discount of up to 1 Diamond for the Bundle you bought.
Here, there are many cheap discounts for these bundles for sale, all of which are indeed quite profitable for all of us right now.
How? If this event appears you will immediately try it? Surely that way, the chances of getting this prize can be even better.
After knowing the Modern Wheel Free Fire (FF) Event, you will also see an immediate change from the ancient Lucky Wheel to a modern one.
Things like this are indeed quite interesting and you should be able to have them, when else can bundles and expensive items be hockey from discount events like this.
Moreover, there are also Free Fire Spin Hockey Tips, which will make your chances bigger when you get the main prize later when you spin.