It turns out that later there will be a Loot Crate with a Free Fire Trophy (FF), from here maybe players will get lots of interesting prizes too.
Because prizes like that too, will have some elements of the Trophy or become a champion now.
Moreover, there are still many leaked new updates, from items and other cool events that you can try to use in the game.
Then what we know now, all of that hasn't been presented yet, so players have to wait a while.
Even now, we already know, if indeed there will be a Free Fire x McLaren Collaboration that you can try.
From there, there will be lots of attractive prizes which of course can be obtained without any difficulty.
For now, we can see the Loot Crate with the Free Fire Trophy (FF) picture, of course, that's pretty good.
Curious? let's see the explanation in the article below, yes.
Loot Crate Picture Trophy Free Fire (FF)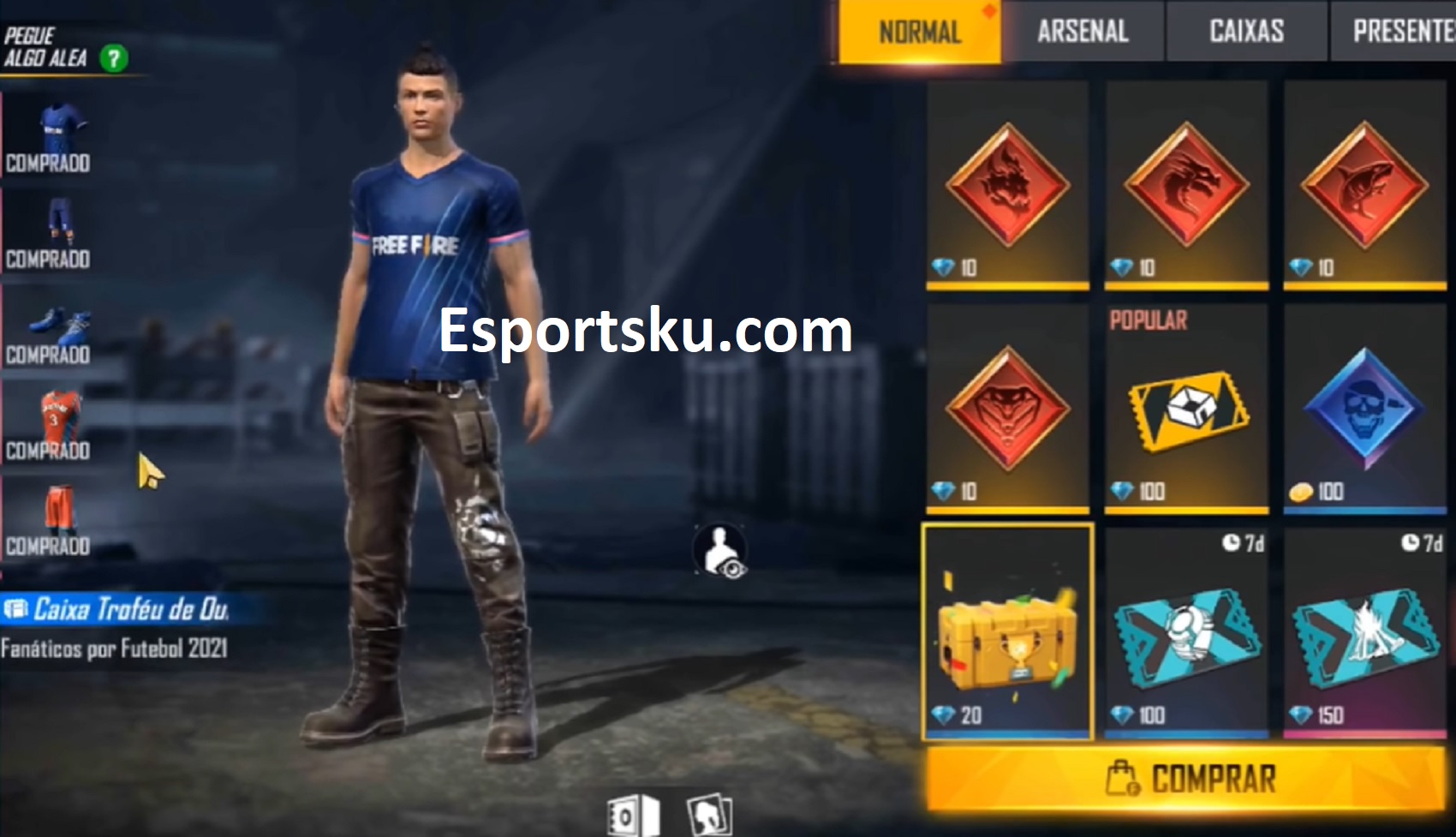 So soon there will be lots of latest updates and other events that will soon be introduced into the Free Fire game.
Moreover, later on, you can find many more cool items that can be used with the appearance of the Trophy Illustrated Loot Crate.
Surely with the presence of a Loot Crate like this, you all won't want to miss the prizes in it.
Because from the current leak, you will later get a Loot Crate Update with a football shirt or something that hasn't been released at all.
All of this will indeed come with a pretty cool appearance too, so you guys will be really interested in all of this.
Because indeed from there, there are still many interesting items that you can get when you have bought them.
However, we remind you again, that this item is not necessarily presented on the Free Fire Indonesia server for several reasons.
Just yesterday we had a special event, where you can get Free Fire Letda Shoes.
Then a new Crate appears like this, maybe then you can take advantage of all the prizes in it.
Maybe later on how to get the Loot Crate Trophy, it could indeed be more expensive than the original price that was leaked.
Just a little information, if in this Loot Crate you will get a Letda Shoe Skin too but it is more difficult than the previous event.
With this, it may be difficult to be present on the Indonesian server, only the changes that will occur can indeed happen to this Loot Crate later.
How? Are you interested in buying it and getting the gift Skin in the Craten?
Let's just enjoy the events that are being released on our server, Indonesia also provides many attractive prizes from the existing crate items.
That way maybe you will also be interested, with Loot Crate Space Ops Free Fire because the skins presented are really cool.
Not only that, there are still many other items that we really like and not just letda shoes.
What's that? Find the answer yourself by looking at these items in the Shop right now.
After knowing the Loot Crate with the Free Fire Trophy (FF) Picture, then you guys will definitely think whether it will be present in Indonesia?
It's better to just wait, because it's not necessarily fully able to appear on this server and become the most awaited item later.
First, learn Hockey Tips for Opening Crate Free Fire, so that the chances of getting the main prize in each Loot Crate will be even greater.