Loot Crate Eternal Spirit Present in Free Fire (FF), this is one part of the Items that you must be able to get.
Because indeed in selling Loot Crate like this, it looks really cool and you shouldn't miss it.
Especially with the presence of many updates and interesting items in this game, it can make things even more exciting to try.
Where for the current part, you probably should know that there will be many interesting updates that you can try later.
Especially the emergence of the Latest Ryu Bundle on Free Fire, there have been big changes that can be put to good use in the update, right.
Even with the presence of other bundles in this game, you should be able to get it at a very cheap price.
Just like Loot Crate Eternal Spirit Present in Free Fire (FF), where this new item is very easy to get.
Loot Crate Eternal Spirit Present in Free Fire (FF)
In the new update of items that will be present in this Shop, it turns out that the name Loot Crate Eternal Spirit will appear that you can use.
Of course, by taking advantage of things like this, it can indeed make us players who don't have the Bundle have the opportunity to have it.
This latest Loot Crate has been introduced into the Free Fire game, where it will be one of the most sought after items by many players today.
Because it's quite interesting and really cool to try, so you don't want to miss something like this.
Because the Eternal Loot Crate, we can easily find out how to get it in the current Free Fire game.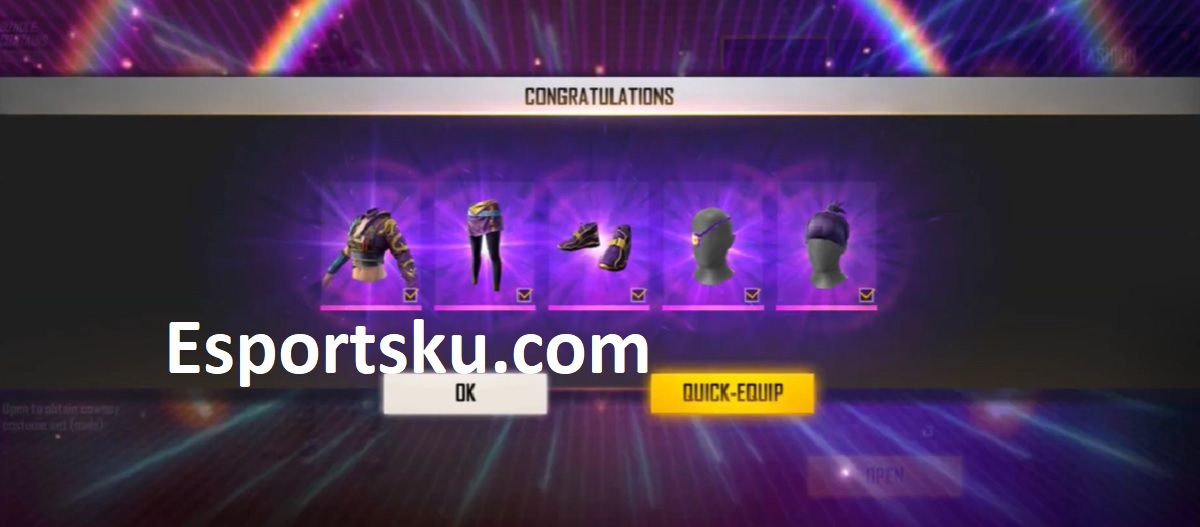 If you want the Loot Crate, then you can immediately buy it at a cheap price by getting this too.
This Loot Crate will be present permanently in the Shop, on July 10, 2021.
You just log in first to enter this Free Fire game, to be able to have the Loot Crate.
After that enter the section called Shop, when you are already in the Lobby later.
Then select the section called Crate, to be purchased at the most fixed price, it is only 40 Diamonds.
Here, too, you will get the Set Part of the Bundle, so you can say it's Random and if it's Hockey, you get all the sets in one purchase.
To be able to increase the chance of getting this main prize, you must be able to buy a total of up to 10 Loot Crate only.
The opportunity given to open a Loot Crate like that is indeed very large and can be used as best as possible.
The prizes that you get from here, will come into the Vault section of your Free Fire account later.
By taking advantage of things like this, those who have wanted to have the Bundle for a long time can immediately use it now.
Surely by using a cool Bundle like this, it will make us more confident in facing many enemies later.
Especially with a bundle like that, your appearance when you compete will be cooler and more confident.
How? Are you ready to have this Bundle from Eternal LootCrate? Of course, just prepare the diamond, to make the Crate later.
After knowing Loot Crate Eternal Spirit is present in Free Fire (FF), those of you who have always wanted to have this can immediately buy it cheaply.
Only with 40 Diamonds, if indeed Hockey will be able to get permanent prizes from the Loot Crate as well.
Especially with How to Get a Free Magic Cube on Free Fire, so you can take advantage of all that and exchange it later.
Cool bundle from Magic Shop too, we can't think it's bad.