Hi Buddy Booyah!
Flashback to early August, in the August FF Patch Update yesterday, Free Fire also presented a new attachment called SMG Muzzle. First introduced on Advance Server FF July, it didn't take long for SMG Muzzle to be released on Live Server.
Unlike other attachments, SMG Muzzle is a single attachment and is included in the Golden Attchment category. Like an attachment, SMG Muzzle has functions and advantages that focus on improving the performance of SMG weapons.
Also Read: Dimitri FF Character Becomes Free Fire's newest Top Up Bonus Prize!
Also Read: Fatal Mistakes Using Flashbangs Free Fire (FF) Players Should Avoid!
Because it is a new attachment, Berita Booyah wants to give a little review about the effectiveness of using SMG Muzzle for SMG Free Fire weapons. For that, take a good look at the full review below!
Uses of SMG Muzzle FF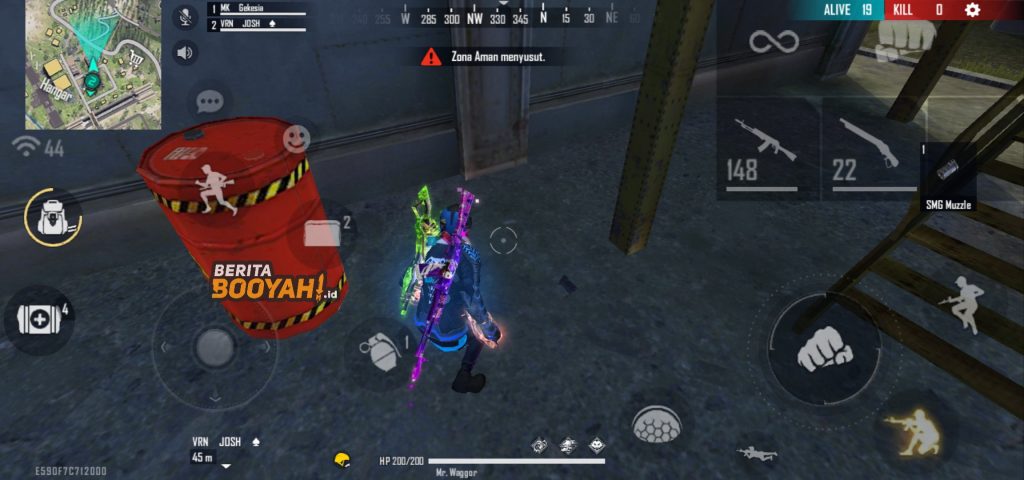 The main function of SMG Muzzle is to increase the damage of SMG weapons when shooting continuously. This means that SMG Muzzle can provide a constant increase in Damage if the shot is carried out in a long or continuous burst.
Of course, this attachment can increase attack power. The more bullet capacity and the longer the shot bar, the greater the increase in damage. Simply put, the damage of the 30th bullet will be greater than the damage of the 20th bullet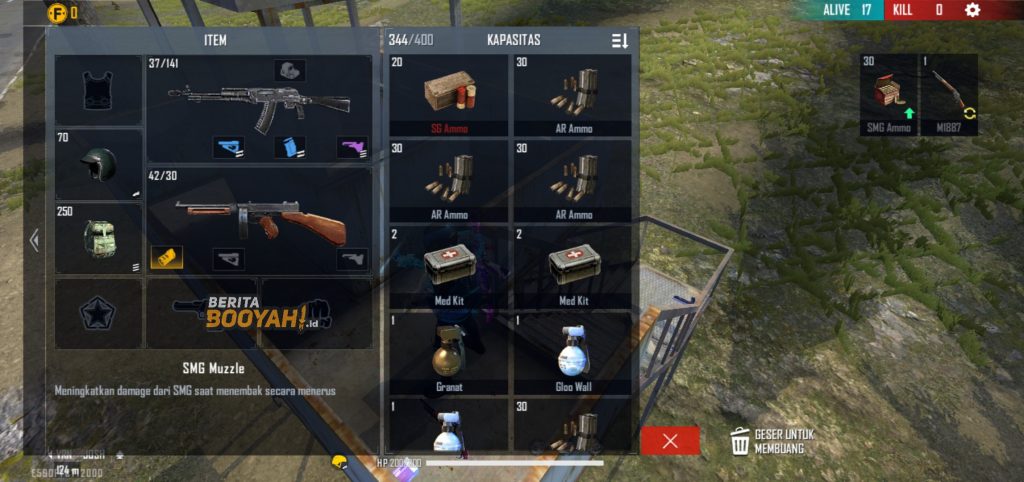 Unfortunately, SMG Muzzle cannot be installed on all SMG weapons. There are only 3 SMG weapons that can be installed with SMG Muzzle, namely UMP, MP5, and Thompson
Better to Use SMG Muzzle?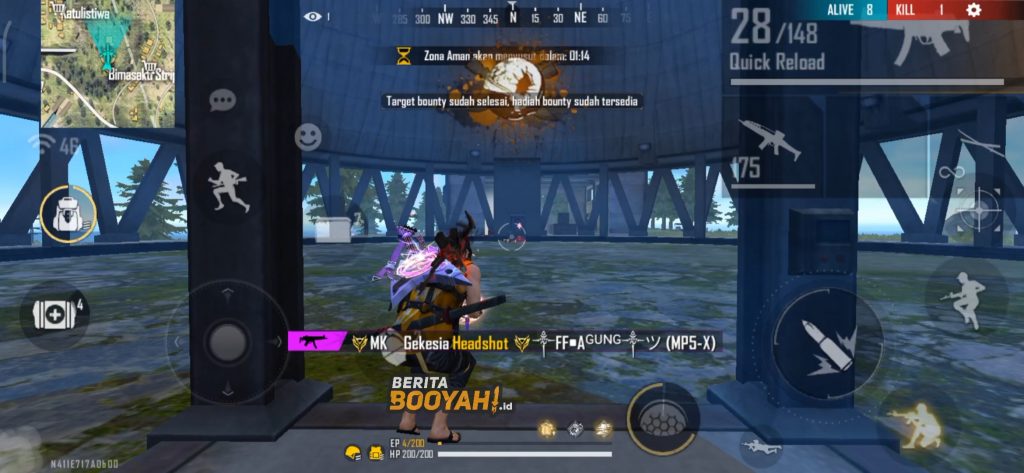 The four SMG weapons mentioned above have Muzzle attachment slots, so regular Muzzles and Muzzle SMGs can fill those slots. The question is, are SMG weapons better to use SMG Muzzle?
Please note, SMG is designed for close combat, which at certain moments can be used at medium range. Of course, the use of SMG Muzzle that deals damage will greatly increase the efficiency of the fight.
The constant increase in damage given by an attachment definitely benefits a close-range combat type weapon. SMG weapons will be more powerful and can kill enemies quickly.
That's the discussion about how effective the use of SMG Muzzle is for SMG weapons in Free Fire. According to Buddy Booyah, does the presence of SMG Muzzle have a significant impact on SMG weapons in Free Fire?
---
Don't want to miss a series of other interesting information about Free Fire? Don't forget to follow Tiktok, Instagram, Facebook, and YouTube from Booyah News!