This is the Limited Hair Skin from Elite Pass Season 38 Free Fire (FF), of course you can get it right now.
Therefore, by having Limited Items in the Elite Pass, it really makes players interested, so they can get all these prizes.
Especially with the release of several new Event updates now, so things like that you really have to be able to take advantage of all of them well.
Not only that, for now, the event that Garena presents itself, there are indeed many and quite interesting for you to try.
Not only that, because the presence of the Free Fire x Street Fighter Collaboration is one of the newest events that you shouldn't miss.
Because with all of that, you yourself will get lots of gifts and other cool items.
Where one of them is from the Limited Hair Skin From Elite Pass Season 38 Free Fire (FF), you must have it.
Curious? we see in the article below.
Limited Hair Skin From Elite Pass Season 38 Free Fire (FF)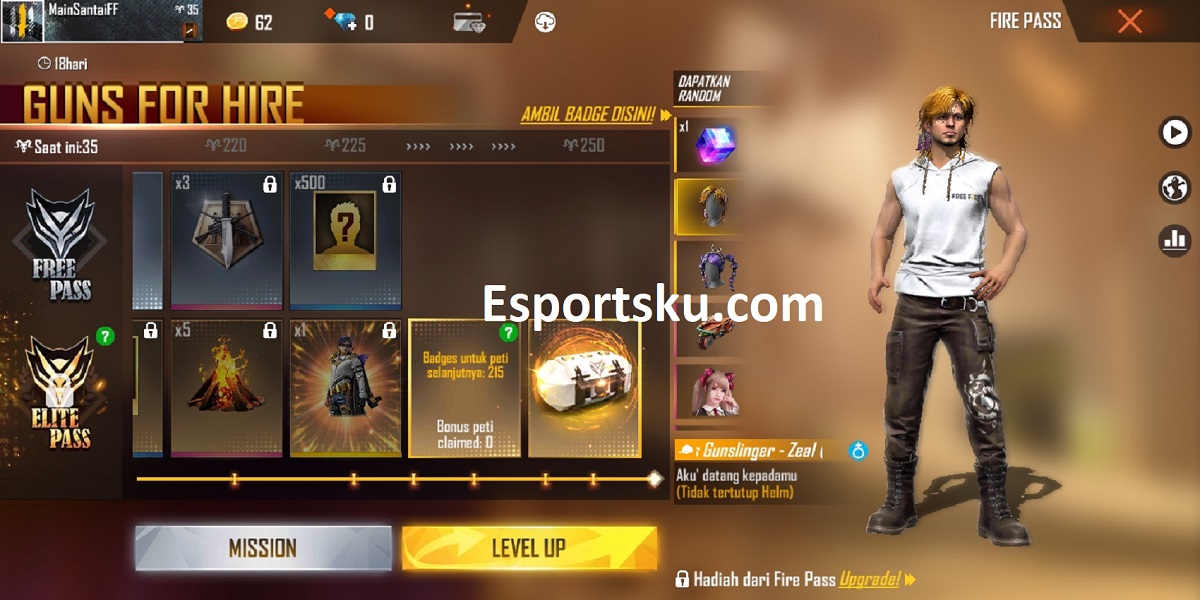 For the release of Elite Pass Season 38 Free Fire, of course it is presented very interestingly and you must try it right now.
Especially if in the current Elite Pass prize, you will get a Limited Hair which you can get right now.
It must be easy enough for those of you who bought the Elite Pass Free Fire feature, so for the prizes in it, these are 2 Special Hairs.
You can have it by opening the Elite Pass Box which is at the last level for the Elite Pass.
Now on the Hair Skin given, it is indeed quite interesting and looks quite cool when you play later.
Nothing should be missed at all, that way players who can have this Elite Pass can get the limited Hair.
Unlike the Elite Pass Pre Purchase Free Fire, if this is one of the Gacha Items that you can use well.
Because in addition to the Hair Item, there will be a Magic Cube that you can get from the box.
But remember that this hair has the names Reagis Gunslinger Zeal and Royale Gunslinger Zeal, both skins that you can get later.
It is included in the Type called Random, yes, so it can also be said that you can get it or not.
With that hockey – hockey, if you want to have these two Skins to use when competing later, yes.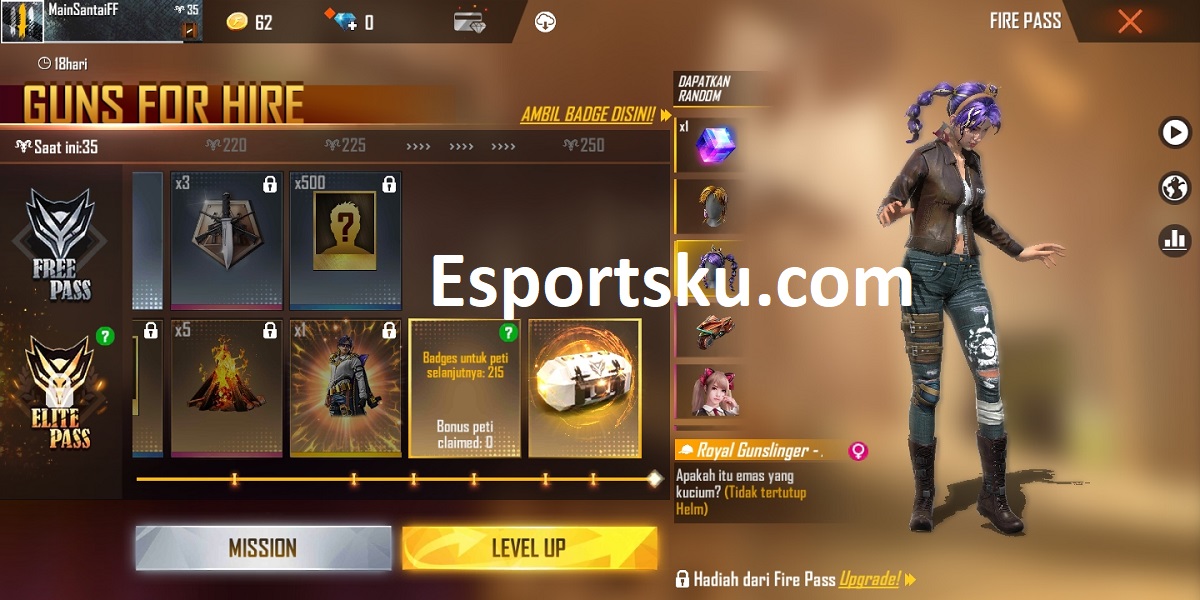 How to get this Elite Pass Chest is easy, you have to know that and there are also free ones besides having to go through the Elite Pass feature.
Enter the Elite Pass Mission that gets the Badge, after that you see the Missions included in the Weekly section.
Here you have to check the 1st and 2nd Week sections, because only those 2 sections give Elite Pass Chests.
Then those of you who already know what the mission is to do, just finish it and get the prize later.
In this way the benefits of each player later, there should be nothing that we can not miss at all.
For the given mission and getting this Elite Pass Chest, it's easy and you have to make the most of it.
So if you can't buy the Elite Pass, it's better to finish the free one and have the chance to get these 2 Hair Skins.
But remember, every season the main prize will change.
After knowing the Limited Hair Skin from Elite Pass Season 38 Free Fire (FF), then those who have the feature can buy it immediately.
Because after buying it later, you have to level up the badge with the mission reward given by the Elite Pass.
Especially with the presence of How to Get a Free Elite Pass on Free Fire, of course something like this is quite beneficial for all of us.