Hi Buddy Booyah!
Factory is one of the locations on the Bermuda Free Fire map which is on the border of Clock Tower and Pochinok. One of the iconic things about the Factory location is the wide roof.
This wide roof is often used by players in carrying out their ngendok strategy. Although there are no weapons that can be obtained at the Factory FF Roof, but because of the location that is considered strategic, this place remains a down destination.
Also Read: This 3 of the Best M1887 Gun Skins in FF! There's the M1887 Rapper Underworld!
Also Read: Get These Exclusive Prizes In Elite Pass Season 38 Free Fire (FF)!
Of course, with the popularity of Atap Factory FF, to do ngendok does not only make one or two players go down. Not infrequently there are many enemies who come down, especially if the direction of the plane supports it.
Now for Buddy Booyah who wants to go down on the Free Fire Factory Roof, the following Booyah News will present recommendations for female characters that can be used!
Kelly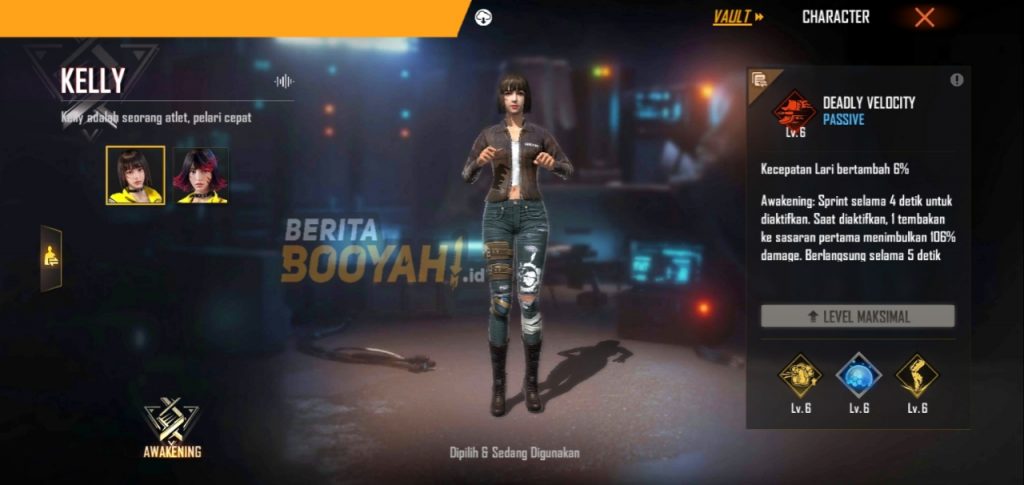 One of the characteristics when descending on the Factory Roof is a fist fight with the enemy. Therefore, Kelly's skill is suitable for use in these conditions, where Buddy Booyah can swipe or chase enemies with an additional 6% running speed at the maximum level.
Not only that, by combining Kelly's skill with his Awakening skill, Buddy Booyah can also inflict greater damage so that the enemy can lose faster.
Xayne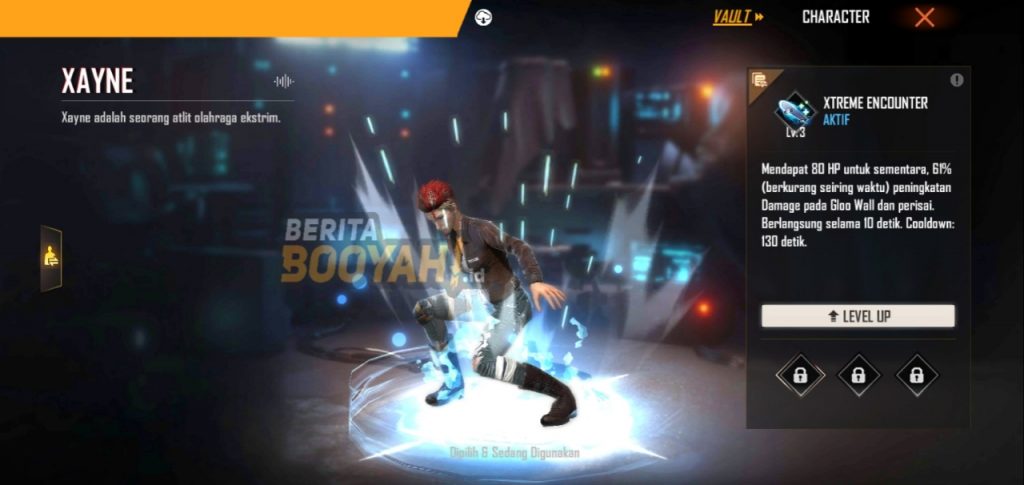 Xayne has skills active named Xtreme Encounter, which is able to increase Buddy's HP by 80 HP for a few seconds when it reaches level 6.
With the addition of a fairly large HP from skills Xayne, will increase Buddy Booyah's chance to win boxing fights against enemies when they are dying or even turn things around.
Kapella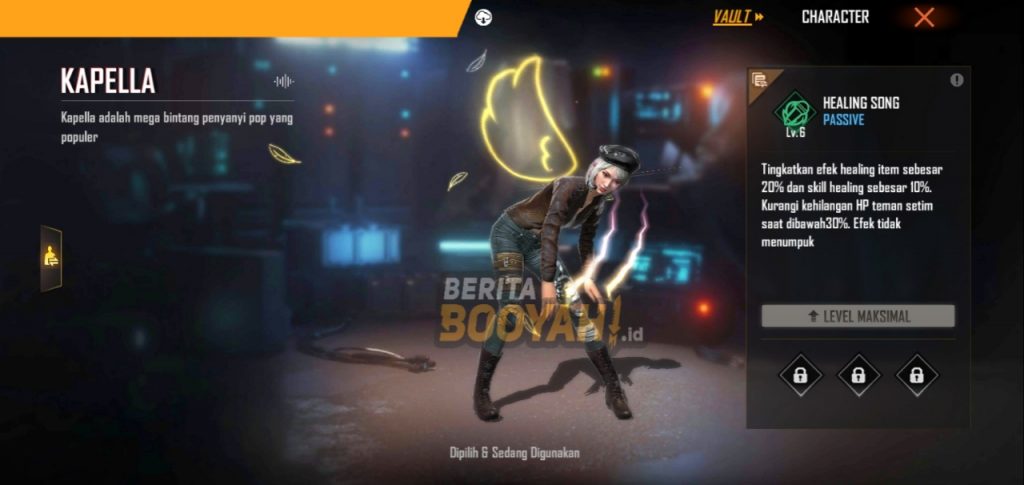 For Buddy Booyah who likes boxing on the roof of the Factory with teammates or squad, Buddy Booyah can use skills Healing Song of the Kapella character as one of the character choices.
Skills the addition of Kapella which is able to reduce the HP loss of teammates when below 30% at the maximum level, will make Buddy Booyah's teammates last longer when received damage from enemy fists.
If you are Booyah yourself, which character skills do you often use when playing on the Free Fire Factory Roof?
---
Don't want to miss a series of interesting information about other Free Fire? Don't forget to follow Tiktok, Instagram, Facebook, and YouTube from Booyah News!