Try to know the Leaked Weapon Royale Skin Spas and Aug Free Fire (FF), maybe you will be interested and curious to try it now. Because there are indeed some new things for you to feel, when you try and have a Skin from that feature later.
Moreover, for now we can also know, if for the future of course there are some interesting things that you can take advantage of. You can have prizes and even some interesting items now, because there are indeed several things we can try.
Then now we also know that the 4nniversary Free Fire Event Schedule has many interesting missions and prizes that we have to try. Surely the prize is indeed quite interesting right now, so that you won't miss it later.
Especially from Leaked Weapon Royale Skin Spas and Aug Free Fire (FF), you might have to try that and get it too.
Leaked Weapon Royale Skin Spas And Aug Free Fire (FF)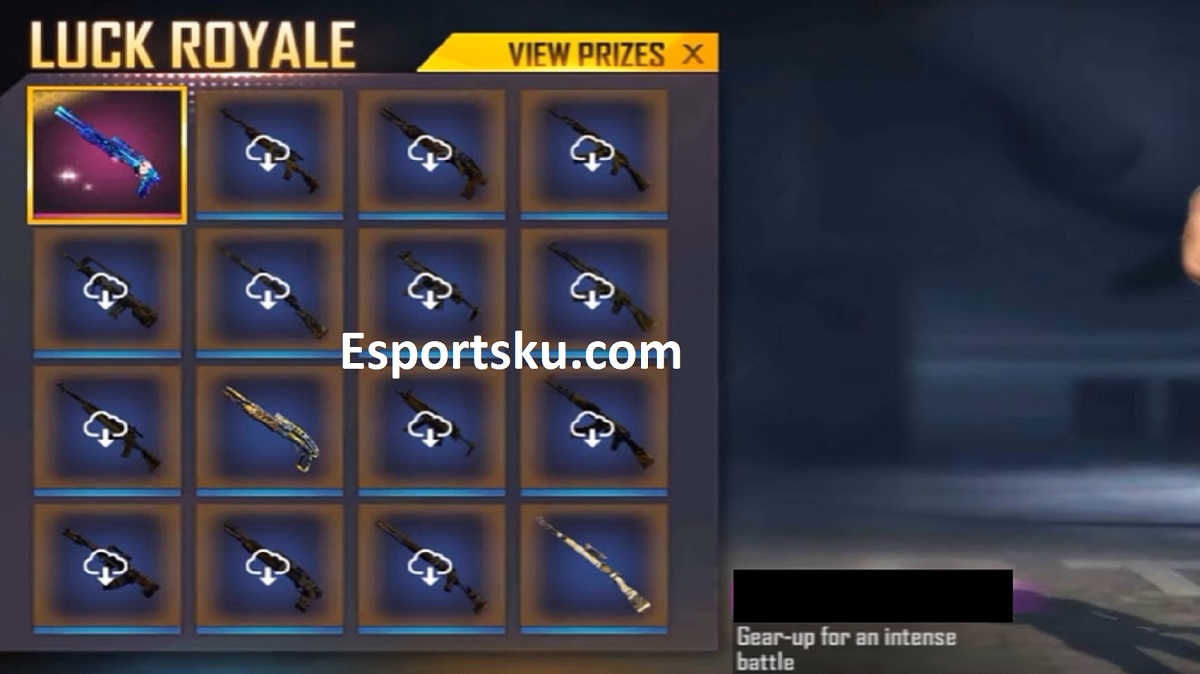 Indeed, right now there are lots of new things that we might be able to get, when we participate directly in the Free Fire Event right now. Then there is also a new leak, from Weapon Royale which gives a Skin Spas and AUG which will be released soon.
But there are still some possibilities, if this Skin will not be present on the Indonesian Server because it could be present at certain events, yes. You can see the leak first now, maybe you won't want to miss the Epic Skin and Spas' first effect.
It is even reported that this Skin is not only for Spas, but Aug will not be separated from the presence of the Weapon Royale appearance. Then yesterday we just presented the Weapon Royale Groza Opera Free Fire, for you to get and be interested in.
But will the Skin feel strong, when we compete with Skin Spas 12 which will be present in the Free Fire game later. Even though you can't know for sure, maybe this skin will support Rush.
But remember that if this is not 100% accurate, we also don't know what Skin will enter later because it's not too clear to see. If it's clear, the skin shows an image of Spas 12, maybe the user will be interested in having it as well.
But I can't know what will appear on the Indonesian server later, because at any time Leaks may turn out to be more different. This has often happened in the Free Fire game, it's just that I don't think about it too much and keep playing new events.
What do you think about the new Skin in Weapon Royale this time? is it one of the things we are most waiting for and must get? It will certainly be one of the things that is quite interesting, for you to have in the game and it is easier to win.
Don't forget to use the Free Fire Spin Hockey Tips now, so that a bigger opportunity comes and you can have it using the Spas Skin. Just wait because some new updates will come, it will be released soon.
After you know the Leaked Weapon Royale Skin Spas and Aug Free Fire (FF), then be prepared before everything starts. Because the name is Leak, it can change on each server later.
Let's just get the Thompson Thrash Metallic Free Fire Skin first, so that we are stronger in rushing against the enemy. Because this skin will increase some important additions, for example in the Damage and Range section.
Keep visiting Kabargokil for the latest information, Follow our Kabargokil Instagram and YouTube news, too!