The Loot Crate Crossbow Lava Free Fire (FF) leak has appeared, you might like this skin if it's actually released. But if you really are patient a little longer, maybe we can get this skin and you will get it soon.
There are still many other new updates that will be coming soon in this game, just wait and maybe there will be many now. Because you will also have several opportunities, so you can try some new things from the Update that will be released soon.
Moreover, the presence of a Moco Rebith Free Fire Event, one of the parts that appears in September 2021 now. Surely we can find lots of interesting gifts, even cool things that might be rare and we won't be able to have them again later.
Then you also have to know the Loot Crate Crossbow Lava Free Fire (FF) leak, because this will appear soon. Make sure now, if you like to use Crossbow weapons, you must have a skin like this later.
Leaked Loot Crate Crossbow Lava Free Fire (FF)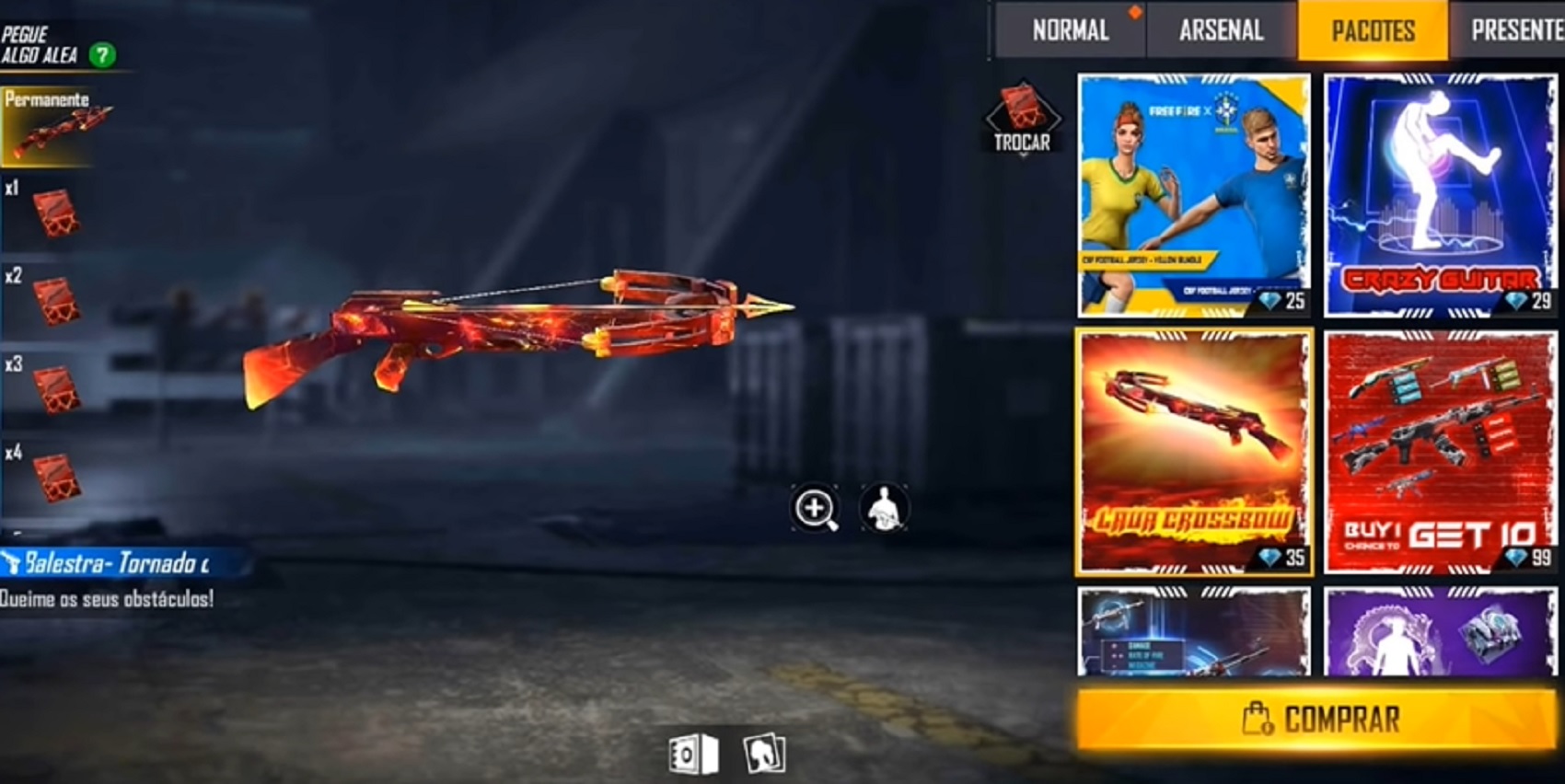 So later a new item will appear in all servers and it turns out to be a Loot Crate, containing a new Crossbow Weapon Skin. The name of this skin is Crossbow Lava, no one knows the release date and there is no news at all about the appearance of this skin.
Maybe for the Indonesian server it will feel a little longer, because of some obstacles such as old updates or newer items. But I think this skin will be used by many players, because the Lava Crossbow itself has a shape and appearance full of red fire.
The shape is also if in terms of Basic Color it is a little black, it's just that this skin doesn't give other cool effects. Just like the normal skin that you use when competing against enemies, then the arrow section changes color.
If you have this arrow color skin, it is red gold, it will definitely give a solid attack. If you want to have it, maybe the way to get the loot crate will also be the same as the leak this time.
You guys may have to check the Shop first after there is an update of the most recent item.
Then after you do something like this, then you can just check the section called Crate.
It's included in the newest item type in the Free Fire game, so don't be surprised if it's at the top.
After you see it, just buy it and probably the price is 40 Diamonds the same as the others.
When buying this Loot Crate, the prize may be a Skin or Token that you can exchange later.
The main prize of this Lava Crossbow Skin will go directly to Weapoanry Free Fire.
It's rumored that this skin won't add stats that well, but getting into the Collection isn't a problem.
Now that's one of the Bocorna that will appear, of course the Loot Crate is very good and profitable. The players will also have the opportunity to have a new Skin Crossbow, to make it cooler when attacking enemies.
After knowing the Loot Crate Crossbow Lava Free Fire (FF) Leak, those of you who want to have it must be patient first. This Loot Crate is not yet fully present on the Indonesian Server, even soon there will be some new things for you to try in the game later.
So that you can immediately get the prize, you can immediately try the existing Free Fire Crate Opening Hockey Tips. Since there was a chance to get the grand prize, it would feel even better to use something like this.