Hi Buddy Booyah!
Elite Pass, is one of the features in Free Fire which presents a variety of interesting skins in one particular theme. More interestingly, the skins presented in the Elite Pass will never be released again.
It changes every month, of course, entering September, Buddy Booyah wonders what theme will be raised in Elite Pass Season 40 FF which will fall in September.
Also Read: There's a Free Cool FF Surfboard at the 4th Anniversary Event, Here's How to Get it!
Also Read: This is How to Bring Grenades to the Lobby in Free Fire (FF)!
Therefore, the following Booyah News has a leaked appearance of the two Elite Pass FF Season 40 bundles which have a theme that is not much cooler than the previous Elite Pass Seasons.
September Elite Pass FF Season 40 Bundle
The Elite Pass FF Season 40 which will be present in September has an interesting theme with the skoprion theme that is included in 2 bundles which are indeed the main targets of the Elite Pass.
For the boys' own bundle with the name Venomous Skorpios Set, this bundle brings quite an interesting color with a combination of purple, gray, and black colors and an interesting scorpion tail effect.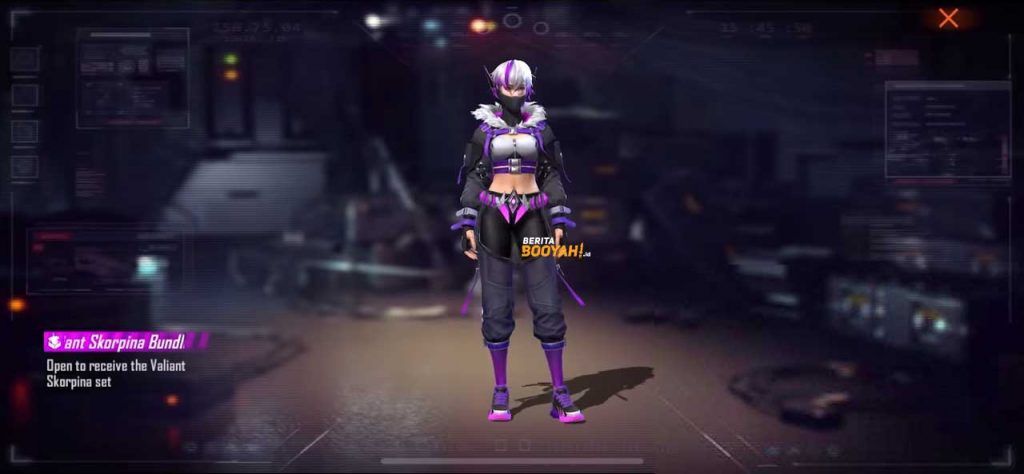 Meanwhile, the girl bundle is not much different. The Valiant Skorpina bundle has a similar appearance but is certainly interesting to get, especially for Buddy Booyah who likes to collect Elite Pass bundles.
What do you think about the appearance of the two upcoming bundles at Elite Pass FF Season 40 this September, do you think Buddy Booyah is better than the current season?
---
Don't want to miss a series of other interesting information about Free Fire? Don't forget to follow Tiktok, Instagram, Facebook, and YouTube from Booyah News!