There is a Leaked Face Paint Tale Of Eclipse Free Fire (FF), later you might be interested in getting this new facial skin. Because there are some things that you might actually get, while watching or following updates.
Especially for the development of the Skin update that is released now, it turns out that there are some interesting things for you to make the best of it. Even this is the next interesting prize, a new and biggest event is coming.
So players will soon be arriving on the 4th anniversary of Free Fire, one of the most lively events for all servers too. Because there are indeed some good opportunities from here, so that we have various types of different prizes.
Especially for news about the Leaked Face Paint Tale Of Eclipse Free Fire (FF), maybe this will be present at a new event. But there could be several possibilities, if this Skin will appear through certain features.
Check out the explanation in the current article.
Leaked Face Paint Tale Of Eclipse Free Fire (FF)
Soon there will be lots of prizes and events, then there are also some interesting things that you might feel. Especially for the latest Face Paint called Tale of Eclipse, maybe this skin makes the character look cool.
The appearance of your own character's face can indeed be considered good, because the tattoo on the face paint has a color reflection. The basic color of this skin is blue and slightly white silver, making the skin look shiny in the light.
Then give a drawing pattern of the skin, we can see in the right eye that almost all of it is affected. Even this Facepaint skin is also not only for male characters, but girls can also get the same thing.
This skin will not change the eye color of the character, only a tattoo on the skin and maybe you are interested in having it. Because this is still included in the type of Leak, it's possible that the way to get it can change and be different from what it should be.
It's just according to reports that this will be a special item from the new Elite Pass, but I don't know if it's true or not. Just wait until it's actually released, because Face Paint will make our faces look like cool people.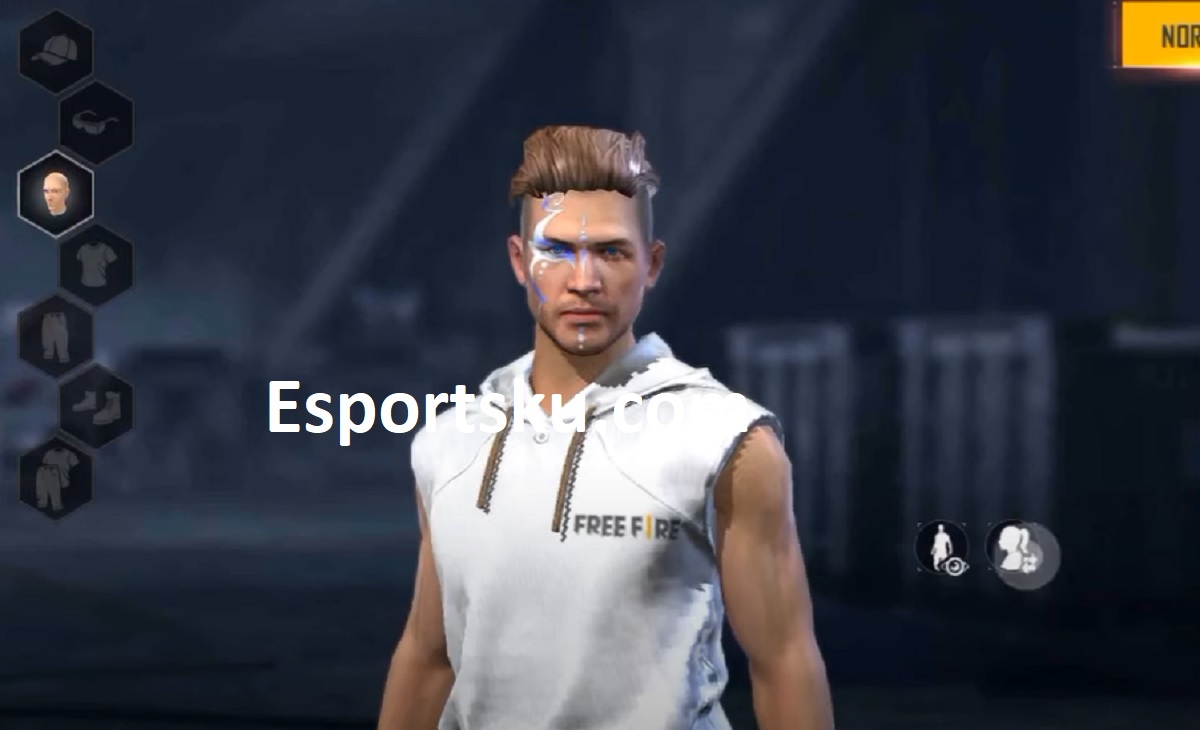 Even many of the latest Bundles use this feature, maybe later you will find it soon after knowing the leak. Moreover, there are still some good opportunities, so you can have a skin that is cooler than Face Paint.
There are still many options that we can use to make the character look more interesting, because you will probably be happy. How? Is this skin really suitable for you to get at the time of release?
Surely you will be even more excited to have this Skin, there are even some benefits that we can get now. Have the new skin, then you will use it directly to compete later.
After you know the Leaked Face Paint Tale Of Eclipse Free Fire (FF), maybe you will know that there will be many new things next. Have this skin when it's released, because it can make the character's face.
There are even 10 Best Free Fire Face Paint Skins, if you have it, you might add this new skin to the list.
Keep visiting Kabargokil for the latest information, Follow our Kabargokil Instagram and YouTube news, too!