There is a Leaked Character Can Heal After Fighting in Free Fire (FF), a character that is quite overpowered. The best abilities that you can use to play it safe, it won't even be too difficult when fighting with this character against enemies.
We will find out that there are lots of new updates that are present in the Free Fire game, maybe you are also interested in trying them all right away. There are even some things that we can use now, if you really want to know some of the new updates that are here.
Including trying to enter the Free Fire September 2021 Advance Server, surely many are registering now. But among them also not necessarily able to enter all into here, even only a few players managed to enter the server.
However, there are also Leaks of Characters Can Heal After Fighting in Free Fire (FF), a new update that is considered very good. Maybe you will find it easier later, when you compete using this character without getting injured at all.
Leaked Characters Can Heal After Fighting in Free Fire (FF)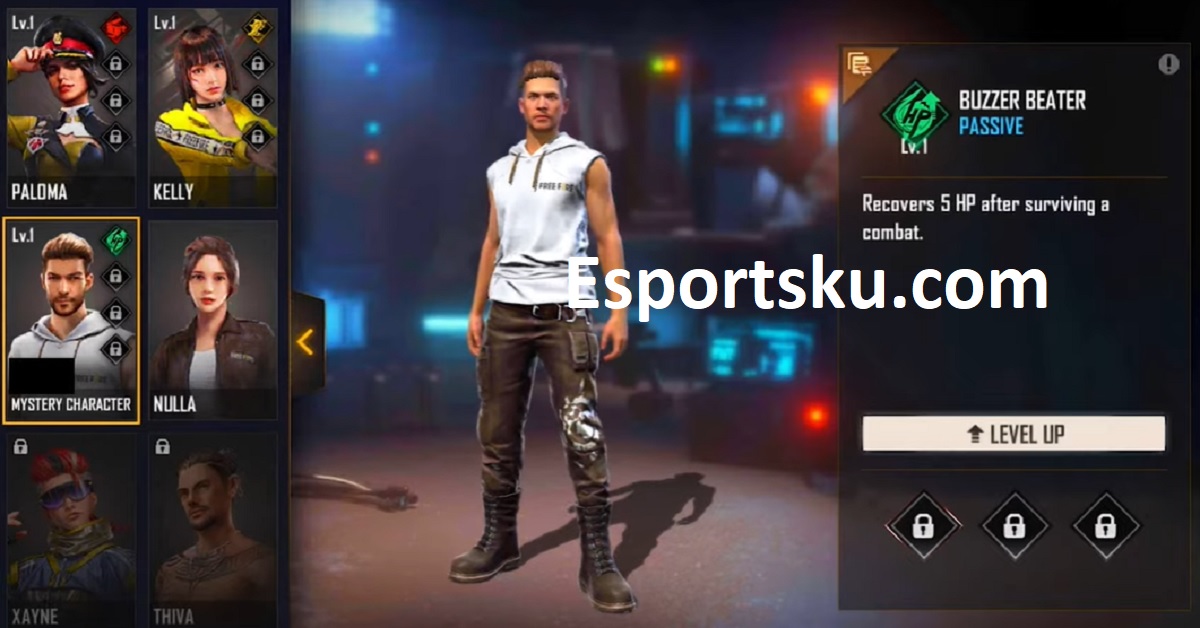 The emergence of the Advance Server this time, will indeed give you many new updates and one of them is Character. Yup, one of the newest characters also appears which is pretty good, because every time you finish fighting, you will definitely give a pretty big Heal.
Of course this will make you not need a lot of healing items, because you can use the skills of these characters. We can't know the name of the character yet, but for now we can only find out the healing skill when competing.
Maybe Garena will update characters like this, so that later it won't be too difficult for you to find Healing Items. Even for the skill usage system, it's quite easy and healing without having to use active skills like Alok and Dimitri.
This new character skill will be active immediately, if you finish the match 7 seconds have passed. Then this Healing Skill will be active immediately, even every Level also Heal that we get is all different.
That's why this new character is very good and interesting, because after the match we don't need to use a lot of Medic Kits. Just need to be quiet and find a safe place, then this character will immediately heal until full blood can also be done.
The effect will disappear again, when you are hit by enemy attacks or attack several enemies that you see later. If we can say too, this skill is very similar to Pet Spirit Fox or Okami, the Healin ability that appears after fighting is very suitable.

Leaked Characters Can Heal After Fighting in Free Fire The following is a description of the New Character's Buzzer Beater Skill in charging HP.
Level 1: Recovers 5 HP after Surviving the fight.
Level 2: Recovers 10 HP after Surviving the fight.
Level 3: Heals 15 Hp after Surviving the fight.
Level 4: Heals 20 Hp after Surviving a fight.
Level 5: Heal 25 Hp after Surviving the fight.
Level 6: Heals 30 Hp after Surviving the fight.
The ability of this skill is quite overpowered, imagine finished fighting and the character's skill has reached max. Surely we will receive Healing after 7 seconds, to recover from attacking the enemy.
But remember this may have changes, maybe the maximum limit for charging HP will appear. Because if we look at it, this includes Overpower and healing items like there is no need anymore.
After you know that character leaks can heal after fighting in Free Fire (FF), maybe this will give a different impression. Healing from Active Skill characters is indeed quite natural, but for a character like this, this is the first time.
It will also add to the list of 43 Updated Free Fire Characters now, as there are several more new chapters coming. We will have some new challengers, due to the emergence of several new characters that are quite strong.