Originally posted on February 2, 2021 @ 11:47 AM
Now there is a New FF Membership Error Free Fire Problem, of course this is a pretty big problem. Because players who have bought things like this, it's possible that they won't be able to make a profit later.
Because Membership is present in the Free Fire game at this time, give things that are quite profitable and can give you lots of diamonds. Of course this is one thing that we should not ignore, because you will get big profits.
Not only that, from what we saw in the February Calendar Events at Free Fire now, there are indeed many profitable things. It's not just that, it turns out that you can get many other interesting and unique prizes.
Apart from that, what will be present in the next update as well, do exist and are known to all of us. In these 20 OB26 Free Fire Updates, players can indeed get quite a lot of profit which is of course very useful.
Then don't forget the FF Membership Error Free Fire problem, where we can report this directly to Garena later. Check out all the explanations directly, in the article below right now.
FF Membership Error Free Fire Problem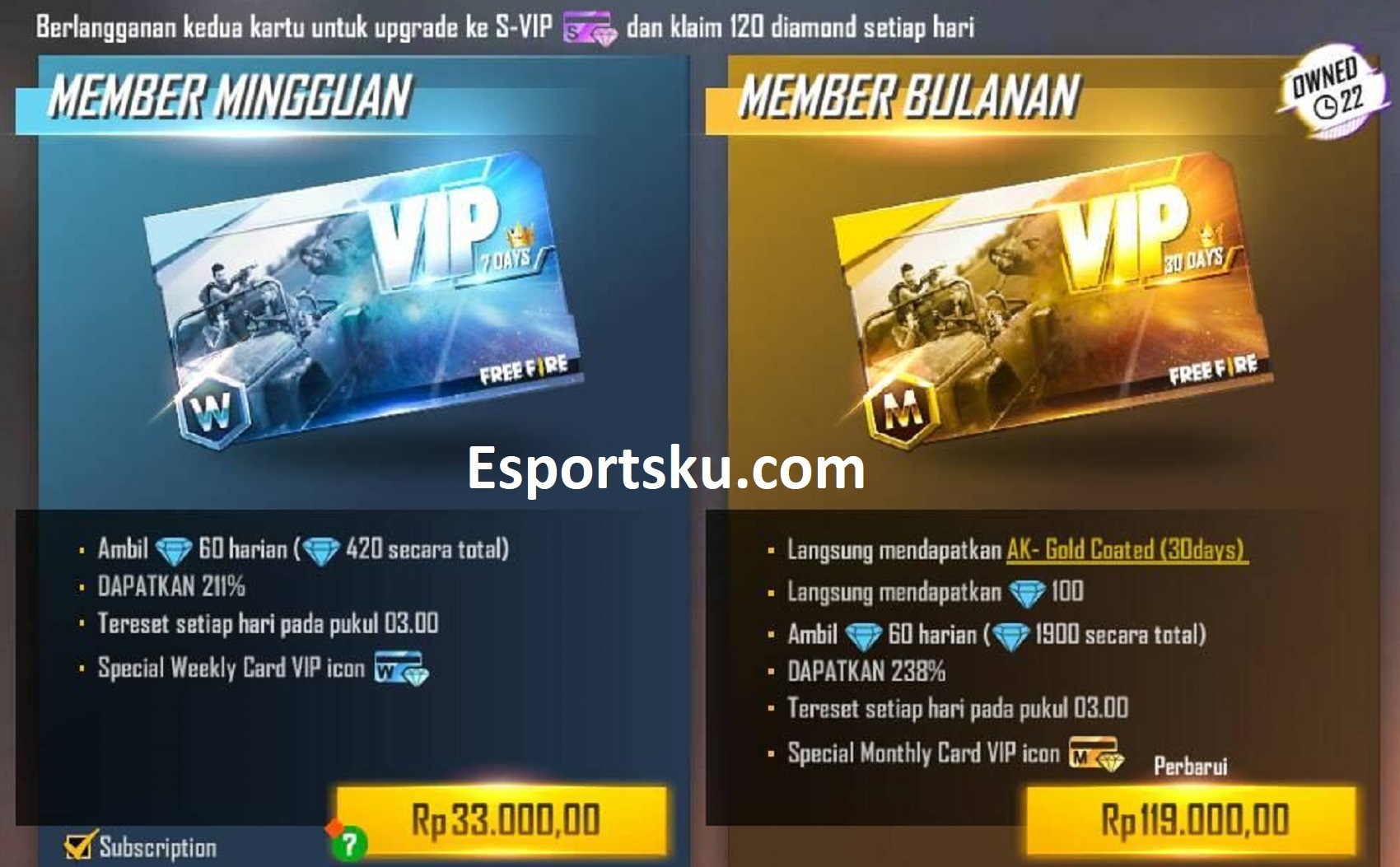 The Free Fire membership is one of those things that is pretty good for us to buy. Because in this way, every day during this period, you will get quite a lot of Diamonds.
Of course it's one of the things that we shouldn't forget, but now an error has occurred in the player who bought it. The error that is present today, it turns out that he didn't get the Diamond prize that he should have.
It was strange and quite detrimental, because for several days he had not received the Diamond prize that should have been given. Well, it turns out that those who are present in this Membership Problem, may be trivial.
Because according to news now, maybe the player has forgotten or had time to login on that day. Given that we will be reset at 3 or 4 in the morning, then you may forget that at that time you have logged in.
Not only that, it's possible that you were hit by a bug where this error occurred. So we recommend restarting the game, and doing a restart on your cellphone later.
Then many think from other players about this problem, where the player who did not receive the Diamond had indeed entered the purchase ID incorrectly. It seems that if this happens, when you buy via the Web.
But if for example all of this is wrong, you can immediately report the problem to Garena's side right now. So that later players who have had problems like this, can be immediately resolved.
Especially if for example the Membership is indeed included in the monthly type. It must be a big loss, every day that should get a lot of Diamonds is actually blocked by errors like this too.
Because if you have experienced things like errors or other harm, it will make a difference for us later.
Also Read: FF Collaboration Leaks Between Free Fire x Son Tung MTP
Also Read: Cfig Mengganti Nickname Free Fire (FF), Easy!
Also Read: Leaks of the Latest Duo Royale FF from Free Fire x Demon Slayer
Also Read: Ticket Royale FF Expires Sad Moment Free Fire Player
After knowing that there is a Free Fire FF Membership Error Problem, this is just an anticipation in case you have experienced this problem. Make sure to prepare immediately, not to overlook things like this, okay?
You can directly contact Garena, by Contacting Free Fire's Customer Service now. Because in that way, players will have a golden opportunity to be better when playing later.
---
A variety of new information about Free Fire right now, you can see all of it on Instagram, right now. That way, you guys have a lot of advantages by following its developments now.