Kord & M14 Killspark Shinobi Coming to Weapon Royale FF July 2021!
One month has passed and this means that the Weapon Royale event in Free Fire (FF) will get a new set of skins!
There will be two new cool skins that Spinners will be able to have, the skins are Kord Killspark Shinobi and M14 Killspark Shinobi.
This latest gun skin has the same theme as the Incubator FF named Bundle Killspark Shinobi as well.
For those of you who are curious about the appearance and how to get this weapon skin, let's see the article below!
How to get Weapon Royale skin July 2021

As quoted from beritabooyah.id, Spinners can play this latest Weapon Royale event starting from July 22, 2021.
There are two ways to do Spin Weapon Royale; the first is to use a Diamond, the second is to use a Weapon Royale Voucher.
Below is the price to spin in Weapon Royale FF:
1x Spins: 1x Weapon Royale Voucher/50 Diamond
11x Spins: 10x Weapon Royale Voucher/500 Diamond
Also Read: FF Season 39 Elite Pass Bundle Leaked, Must Have!
Also Read: Lucky Wheel FF 2021 Event, Elite Pass 9 Diamond?
If players are lucky, with just two spins, you can immediately get the main prize, namely the Killspark Shinobi Kord and M14 Killspark Shinobi!
Killspark Shinobi chord stats
Range ++
Damage +
Reload Speed ​​–
M14 Killspark Shinobi Stats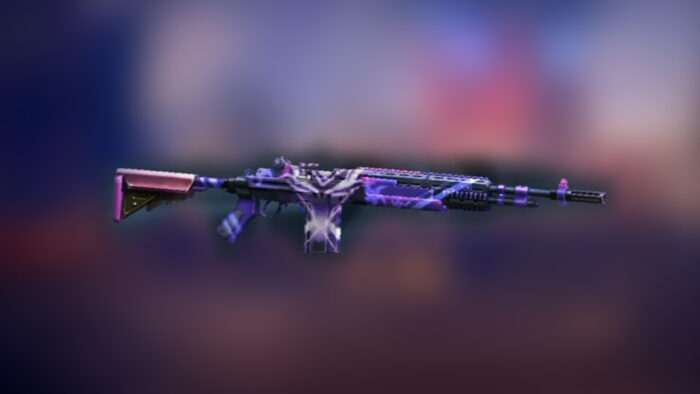 Rate of Fire +
Armor Penetration +
Movement Speed ​​–
Also Read: There is a Luck Royale Discount on Peak Day Eid al-Adha FF!
That's all players should know about the Weapon Royale FF July 2021 event featuring Kord and M14 Killspark Shinobi! Don't forget to visit SPIN Website for more information, and follow the account Instagram and Youtube we.